Toyo Tires: Nano process improves energy efficiency in truck tyres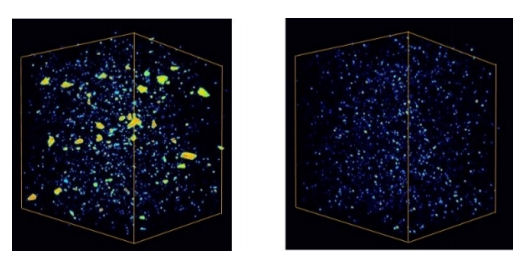 Rubber material development teams at Toyo Tire & Rubber (Toyo Tires) have been working on the company's 'Nano Balance Technology' since 2011, and have now developed a new process development technology that improves fuel efficiency in truck and bus tyres.
Toyo Tires identified non-uniform filler dispersal within truck tyre rubber compound as a hindrance to achieving the right balance between low energy loss and high wear resistance. Its rubber material developers used transmission electron microscopes and the SPring-8 synchrotron radiation facility in Japan's Hyōgo Prefecture to analyse filler dispersibility in rubber compounds used in tyre manufacture. What they observed was that, when using natural rubber to produce truck tyres, the filler could not disperse uniformly through the solid rubber even when a mixer was used. The filler remained in an agglomerate, and energy loss occurred when dynamic deformation was applied.
To improve the dispersion of filler within a natural rubber compound, Toyo Tire developed a nano process technology that optimises the filler structure in the solid rubber before preparing the
compound. "From this, our processing method achieves the ideal state of filler where it is uniformly and highly dispersed even in solid rubber like natural rubber," explains the company.
According to Toyo Tires, this nano process disintegrates carbon black in a special solution and disperses it at the molecular level in the initial compound creation process while stirring and coagulating
natural rubber latex. It adds that this process has been further optimised so that Toyo Tires can achieve its goal of "formation of highly dispersed filler at the molecular level."
20% reduction in energy loss
Toyo Tires reports that improvements made by focusing on material processing techniques has enabled it to develop a rubber compound that can suppress energy loss (tanδ) at the time of deformation by about 20 per cent, even in a natural rubber-based compound.
The company has set up a R&D facility for Nano Balance Technology at its tyre factory in Malaysia, and this summer intends to develop this as a production line prior to the commercialisation of the technology in Toyo truck and bus tyres later this year.
Nano Balance Technology is already being used in two Toyo car tyres, the Proxes Sport and the NanoEnergy 0, as well as the NanoEnergy M676 truck tyre.