Test World appoints new business development director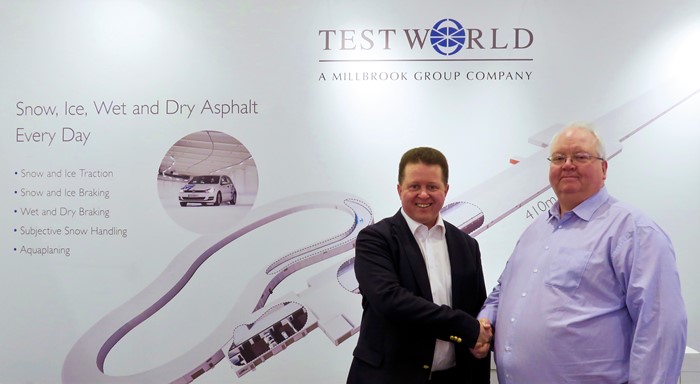 Test World has appointed Andrew Beach as its new business development director. Beach will be responsible for all sales activities at Test World, and play a key role in continuing to accelerate its growth.
Andrew Beach has spent his career working in automotive test and development. He joined Millbrook in 2000 and has been working closely with Test World since its acquisition by Millbrook in September 2015.
"I am delighted formally to be joining the Test World team at this exciting time. The opening of our new indoor test facilities in April provides tyre and vehicle companies with more opportunities to test in winter conditions all year round. With further investments already planned, we are going to see a significant growth in Test World over the coming years", Beach commented.
Janne Seurujärvi, managing director of Test World, commented: "I welcome Andrew to our team. At Test World, we are leading the world in winter tyre testing, both outdoors and indoors. We are also expanding our vehicle test offering. Andrew's wide experience in the automotive industry is very important in supporting our ambitious growth plans."
Alex Burns, president of Millbrook, commented on the appointment: "We are delighted that Andrew is joining Test World having worked closely with them over the past two years. He has a great deal of experience in various roles at Millbrook. I am sure he will be a welcome and positive addition to the Test World team."