Nokian launches Armor Gard 2 urban excavation range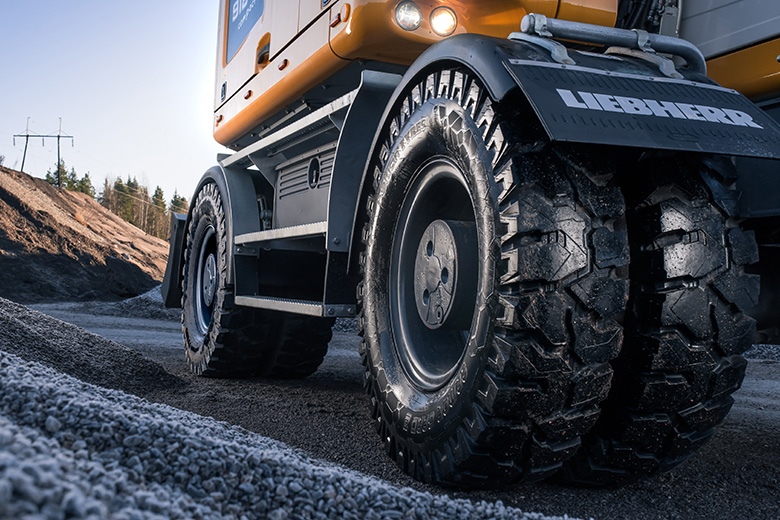 With a new tyre aimed at urban excavation applications, Nokian Heavy Tyres says it is introducing a tyre "designed to start a new era of excavation work in city environments all over the world." It adds that the Nokian Armor Gard 2 resolves the "key issues" of urban excavation – ensuring safety and stability even in the most demanding tasks and preventing tyres from wearing rapidly during long on-road transitions.
According to Nokian Heavy Tyres, the Armor Gard 2 delivers greater stability and improved lifetime than the previous generation of Armor Gard tyres, and its casing design increases vertical stiffness by 25 per cent. The new wider tread design lowers contact pressure and makes the tyre more hard-wearing. This, combined with 12 per cent more rubber, gives the tyre a longer life and durability on a range of surfaces.
On-road transitions from one site to another are said to be "quiet and pleasant" with the Armor Gard 2, and Nokian Heavy Tyres claims the tyre offers "precise handling" that is "ideal even for the most demanding tasks."
The Nokian Armor Gard 2 is now available in a 10.00-20 fitment, and a size 11.00-20 version will be released during the course of this year.