'Lifestyle tyres' swell Kumho's SUV and 4×4 tyre range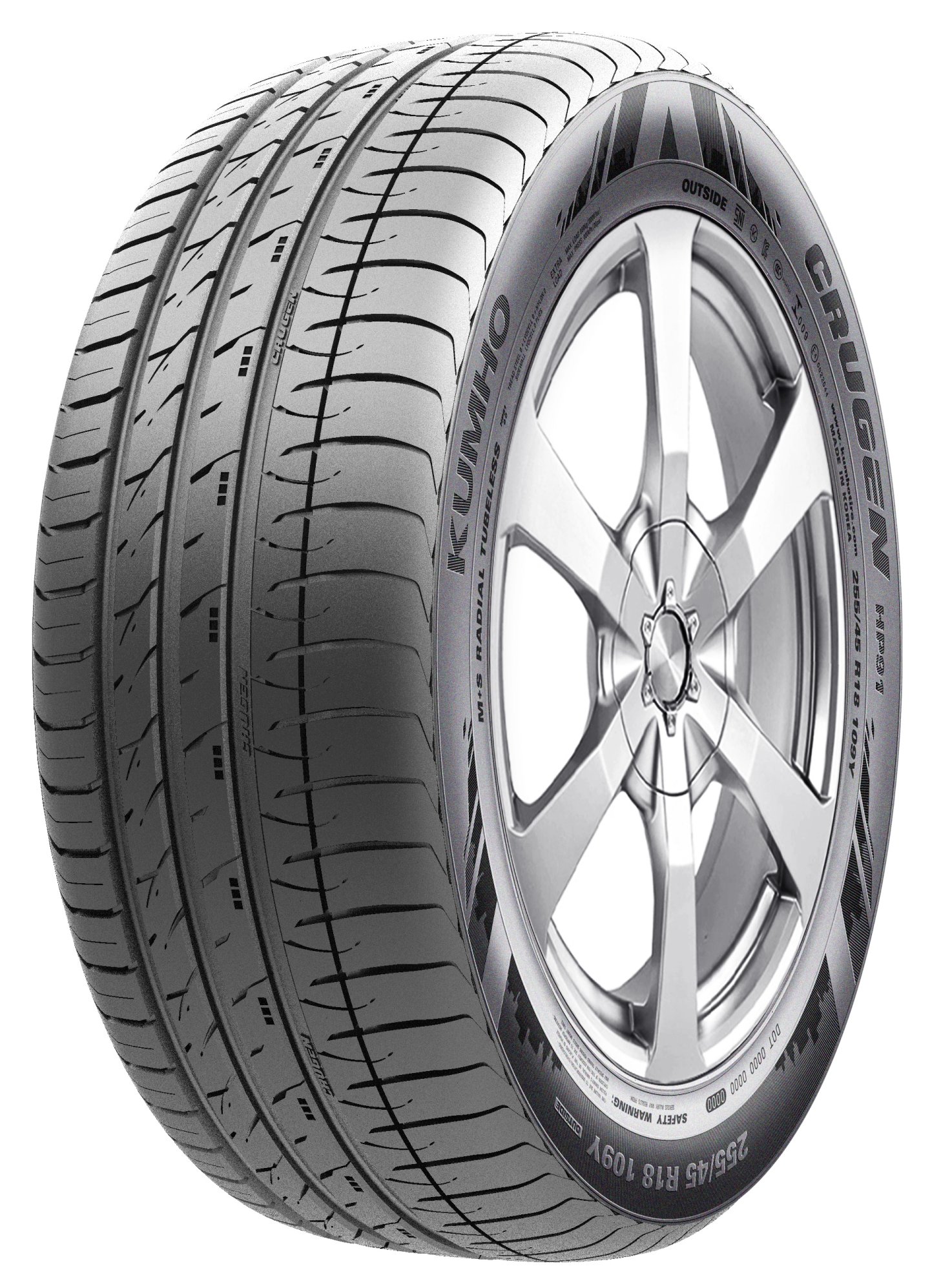 Kumho's 4×4 and SUV tyre range has been further enhanced by the addition of the Crugen HP91 and Crugen KL33 SUV offerings. While there are numerous Kumho 4×4 products from which to choose, the majority of requirements will be covered by these new on-road products, plus the cross-functional new Road Venture patterned MT51 and established KL71. Between them they cover everything from such top end SUVs as the Range Rover and BMW X5 to the ever-popular Land Rover Defender. Because this is an SUV-orientated feature and because they are Kumho's latest products, here we focus on the HP91 and the KL33 SUV.
Aimed at owners of the latest lifestyle and luxury SUVs who seek the optimum driving experience from their prestige vehicles, the high-performance Crugen HP91 has replaced Kumho's long serving KL17. The newcomer features an asymmetric tread pattern combined with four wide circumferential grooves. Its silica-enhanced compound results in exceptional wet weather handling and braking, and a rolling resistance comparable to that of most passenger car tyres. The product's other major attributes include: strong high speed stability, low wear rates, and an apparently "outstanding resistance to aquaplaning".
HP91 is manufactured in V, W and Y speed ratings and is available in sizes up to 21inches to fit, for example, the Range Rover and Range Rover Evoque, BMW X5 and X3, and Volvo XC90 and XC60. Kumho UK first demonstrated the HP91's attributes in the demanding environment of the Rockingham Motor Speedway, and was rewarded with "excellent customer feedback".
That Jeep selected the KL33 for OE fitment on its Renegade model says much about the tyre's all-round credentials. Especially developed for the particular needs of the ever-expanding SUV sector, the all-season KL33 provides a decidedly impressive degree of comfort at all speeds, coupled with good handling characteristics and notably low levels of noise. The symmetric tread is of four groove design for optimum aquaplaning suppression, while 3D shoulder blocks ably aid wet weather grip. Balanced traction characteristics are guaranteed in both wet and dry conditions. KL33 is currently available for rims of 15 to 20 inches in diameter and a mix of H and V speed ratings.