Hamaton launching new 3-in-1 valve at Tire Cologne 2018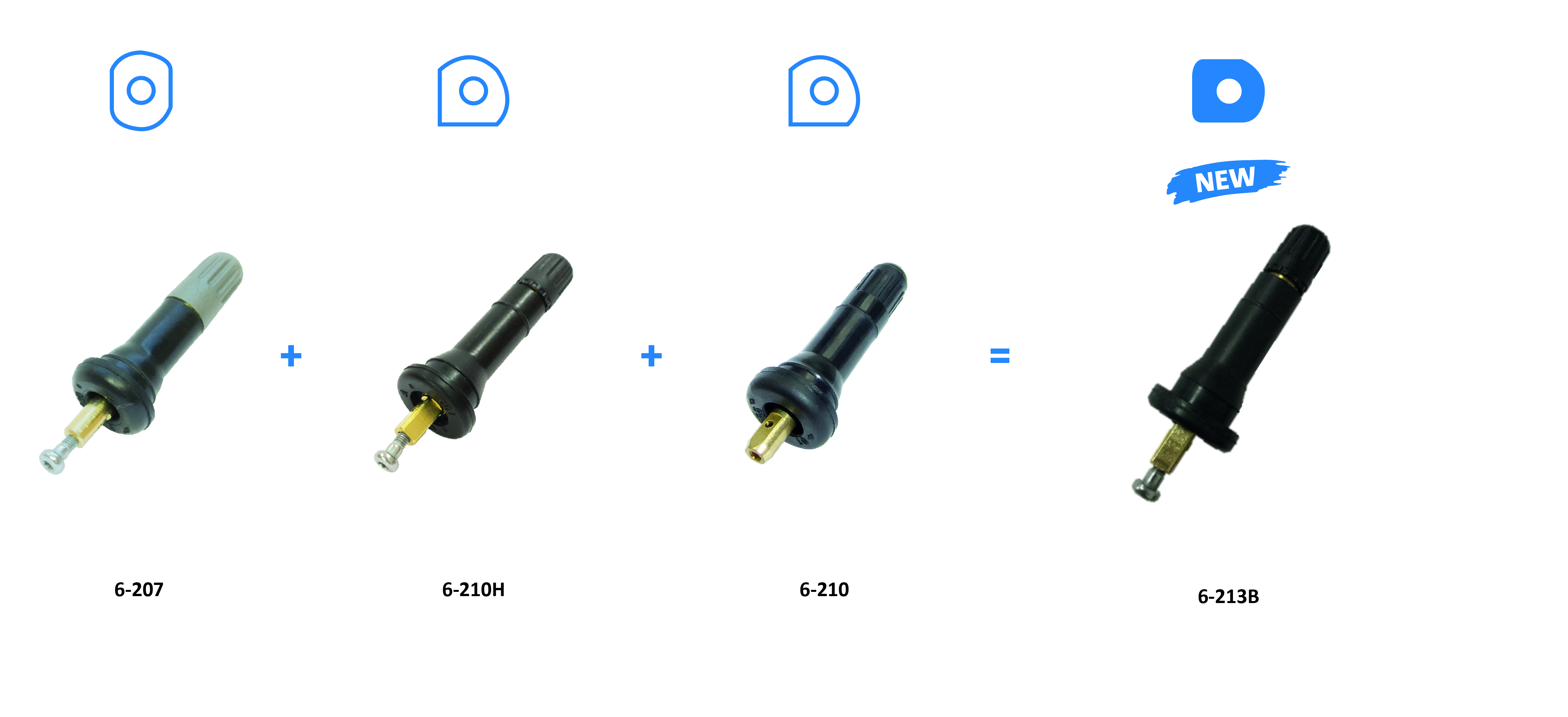 Hamaton Ltd has announced plans to launch a new three-in-one replacement valve. This innovative TPMS valve is designed to fit both of Schrader's parallel ('6-207') and right-angled ('6-210') fitments, as well as accommodating for the high-speed version of the valve ('6-210H'). Therefore, the new 6-213B combined valve not only benefits from a high-speed rating, but also has nearly double the compatibility with direct TPMS-enabled vehicles.
As well as Hamaton's other TPMS products, this latest valve is manufactured in a TÜV-certified environment. By only needing to store one valve type instead of three, this allows garages to optimise stock and leads to decreased costs. Fewer part numbers also saves time and means easier handling for technicians, as there is no need to waste time finding the correct article number – and the risk of ordering or attempting to fit the incorrect part is also considerably reduced.
Martin Blakey, managing director for Hamaton Ltd, said: "This high-speed valve is strategically designed to provide combined vehicle coverage, while also making it easier for businesses to optimise their inventory and reduce costs overall. As a result, we believe the new 6-213B will be highly beneficial for our customers."
Blakey added: "There has already been so much interest in the upcoming Tire Cologne exhibition launching this year, and we are delighted to be taking part in the first official show. Our expansion over the last year has allowed us to start working on some exciting new projects, and we are looking forward to discussing our latest products and future developments with customers at the show."