Electronic trading offers a 'Total' solution to motor factoring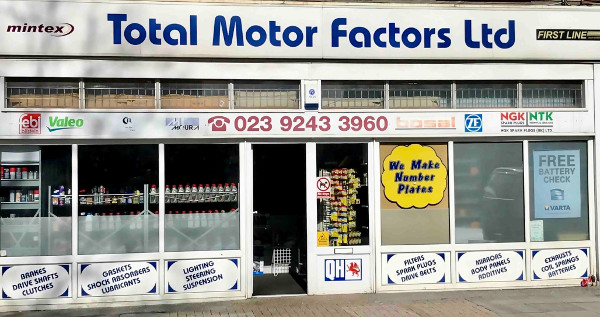 Communicating with suppliers electrontically has fast become the norm for modern parts distribution. Including the exchange of messages such as stock enquiries and ordering, order acknowledgements, dispatch notes and invoices, it offers motor factors and suppliers valuable savings in time and resource. "Electronic trading is essential if motor factors are to ensure a fast, efficient delivery service," says Mark Broughton, director of UAN affiliate Total Motor Factors, Portsmouth.
PACT electronic trading 'sits' on a parts distributor's business management system such as MAM Software and connects with its supplier base, offering seamless trading efficiencies.
Total Motor Factors, established in 2001, has built a reputation for its fast and efficient service and has a fleet of five vans and 10 staff. Mark Broughton, Total Motor Factors Director, said: "All our suppliers are 'PACT' enabled and can trade electronically with us. If they're not, then we won't deal with them.
"We would struggle without electronic trading as we are geared towards saying "yes" every time to customers."
Mark Rudge of PACT said: "Total is a fantastic example of the growing number of UAN motor factors embracing electronic trading and seeing the real benefits this can bring. In a changing trade, the ability to say "yes" when the part isn't in stock, but customer is on the phone, is providing businesses like Total with a competitive edge."