BKT launches Xtractor 2018 website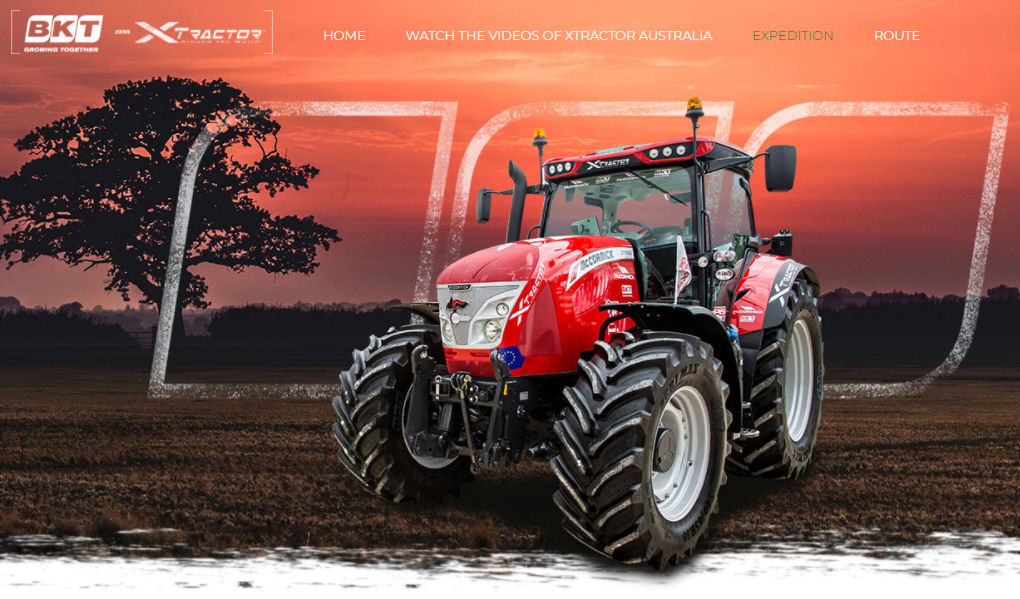 A tractor isn't the first vehicle that springs to mind when planning a 4,000-mile odyssey through South Africa that passes through national parks, along gold mines and over plateau, however this is the transport of choice for the 16-strong team taking part in Xtractor 2018. Early next week, four McCormick tractors will depart Cape Town on this 49-day on- and off-road journey, riding on the Agrimax Force and Agrimax RT 657 rubber provided by Xtractor tyre partner BKT. The off-road tyre specialist has created a mini-website where all interested parties can follow the team's progress; regular updates and real time news from Xtractor 2018 can be found at Xtractor.bkt-tires.com.
The Xtractor concept was developed in response to the United Nation's Agenda 2030 and the need to feed a growing global population in a sustainable way. The first Xtractor mission took place in 2015, with a team travelling more than 5,000 miles across Australia from Melbourne to Ayers Rock.