Avon's expanding motorcycle tyre range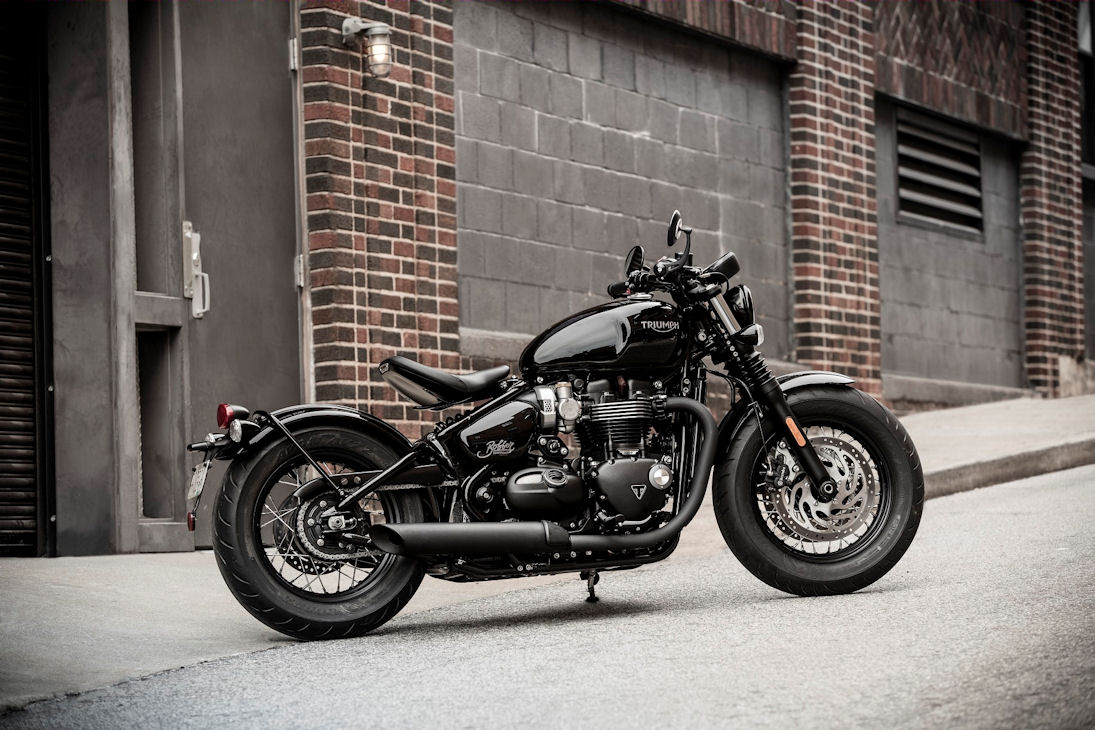 Having produced its first motorcycle tyres in 1911, British manufacturer Avon Tyres has had time aplenty to hone its range. The current Avon motorcycle tyre portfolio covers numerous bike applications, including road legal race and track day tyres, fitments for smaller capacity commuter bikes, classic, hypersport, adventure sport, custom, touring and cruiser motorcycle products. Avon has also introduced a line of inner tubes.
The latest additions to Avon's range include the Spirit ST hypersport-touring tyre which was launched last spring, and the on- and off-road TrekRider. The TrekRider is Avon's first adventure tyre to offer a true 50/50 split – a tyre that works as well in mud and gravel as it does on asphalt, giving fantastic performance in both areas.
The Avon Spirit ST is the successor to the Storm range and has been designed to provide excellent levels of wet grip, together with superb handling on a wide range of popular sport touring bikes. Featuring a new tread pattern, the Spirit ST uses the very latest high-silica synthetic rubber compounds for improved mileage. Avon says it responded to the needs of its customers to deliver a new sport-touring tyre that could build on the features and benefits of the existing Avon Storm 3D X-M, offering a cutting-edge compound, tread and casing design, along with outstanding wet and dry performance.
Avon considers the TrailRider adventure sport touring tyre one of its most advanced tyres yet. The tyre is aimed at riders of bikes such as the BMW R1200 GS and Triumph Adventure, riders who demand more and more from their tyres – more mileage, stability and strength, as well as more grip. They want all this in a tyre that is available in a wide range of suitable sizes, with a tread pattern that looks right on their machines.
Avon's StreetRunner range of smaller-sized tyres, for the commuter market, are specifically engineered for entry-level bikes that offer less power, but require great tyres with excellent grip, good mileage, nimble handling and strong stability. Specially designed for 125cc-class machines, the StreetRunner comes in a range of sizes, including OEM size options for the Honda CBF125 and CBR125, and Yamaha's YBR125 and YZF125. The StreetRunner's compound is optimised for wet weather and urban performance, while an all-new tread pattern clears water effectively and helps the tyres warm-up fast.
The Avon Cobra is aimed at the power cruiser/custom market, incorporating sports tyre technology for nimble handling with a durable compound for increased mileage. The Cobra is fitted as original equipment to the Triumph Bonneville Bobber, Bonneville Speedmaster, Bobber Black and Triumph Thunderbird LT.
In addition, Avon's motorcycle tyre inner tubes are essential for those using conventional spoked rims on modern bikes or riding with traditional rims on classic machinery.
Avon's inner tubes are made to the highest standards, from the finest butyl and natural rubbers. Whether it is for a giant adventure dirt bike, or a lovingly restored vintage classic, Avon says it has an inner tube available for most bikes.