Autoelectro joins forces with SMMT at Remanufacturing Showcase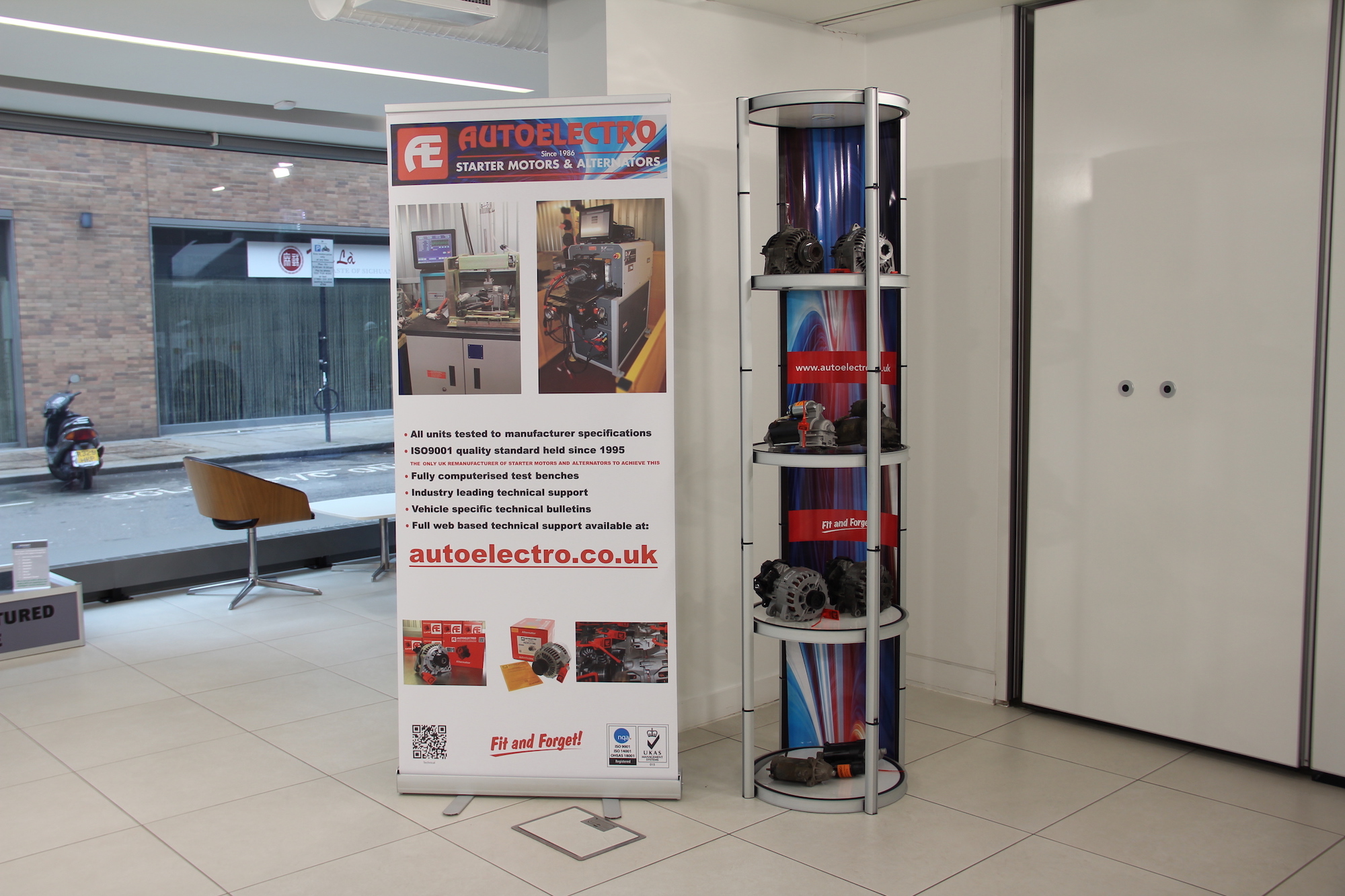 Autoelectro has reaffirmed its commitment to the Society of Motor Manufacturers and Traders (SMMT) by exhibiting its range of starter motors and alternators inside the trade association's Remanufacturing Showcase.
Held at the SMMT's head office in Central London, Autoelectro was one of several companies to pledge its support to the initiative, designed to celebrate the benefits of remanufacturing to stakeholders, including officials and Members of Parliament (MPs).
Several MPs travelled specifically to visit the exhibition and support the members based in their respective constituency, and Autoelectro's managing director, Tony Bhogal, was delighted that the practice of remanufacturing was being brought into the spotlight and being supported:
"The Remanufacturing Showcase is an excellent and important initiative. I would like to pay tribute to the SMMT and, in particular, Peter Lawton and Premila Glover, both of whom have dedicated a lot of time and effort into getting this idea off the ground and into a fully-functioning exhibition."
Bhogal, a Remanufacturing Committee member, added: "At Autoelectro, we have been championing the concept of remanufacturing for decades, and it is fantastic to see it being given the stage it merits. We have an outstanding relationship with the SMMT, and this event is testament to that."
Throughout the event, exhibitors were praising the effects of remanufacturing, demonstrating how it is kind to the environment; remanufacturing helps to reduce the sector's emissions by reusing items that are energy and resource-intensive to manufacture.
From an economical perspective, despite the lack of public perception, the remanufacturing industry in the UK employs more than 50,000 people, contributes approximately £2.4 billion to GDP and, according to a report published by the All-Party Parliamentary Sustainable Resource Group in 2014, has the potential to increase to £5.6 billion.
Bhogal said: "These two examples are indicators of the potential remanufacturing has. With the endorsement of the SMMT, we can begin to unlock it."