The Parts Alliance warns on 'copycat' DPF cleaners as sales surge before MOT changes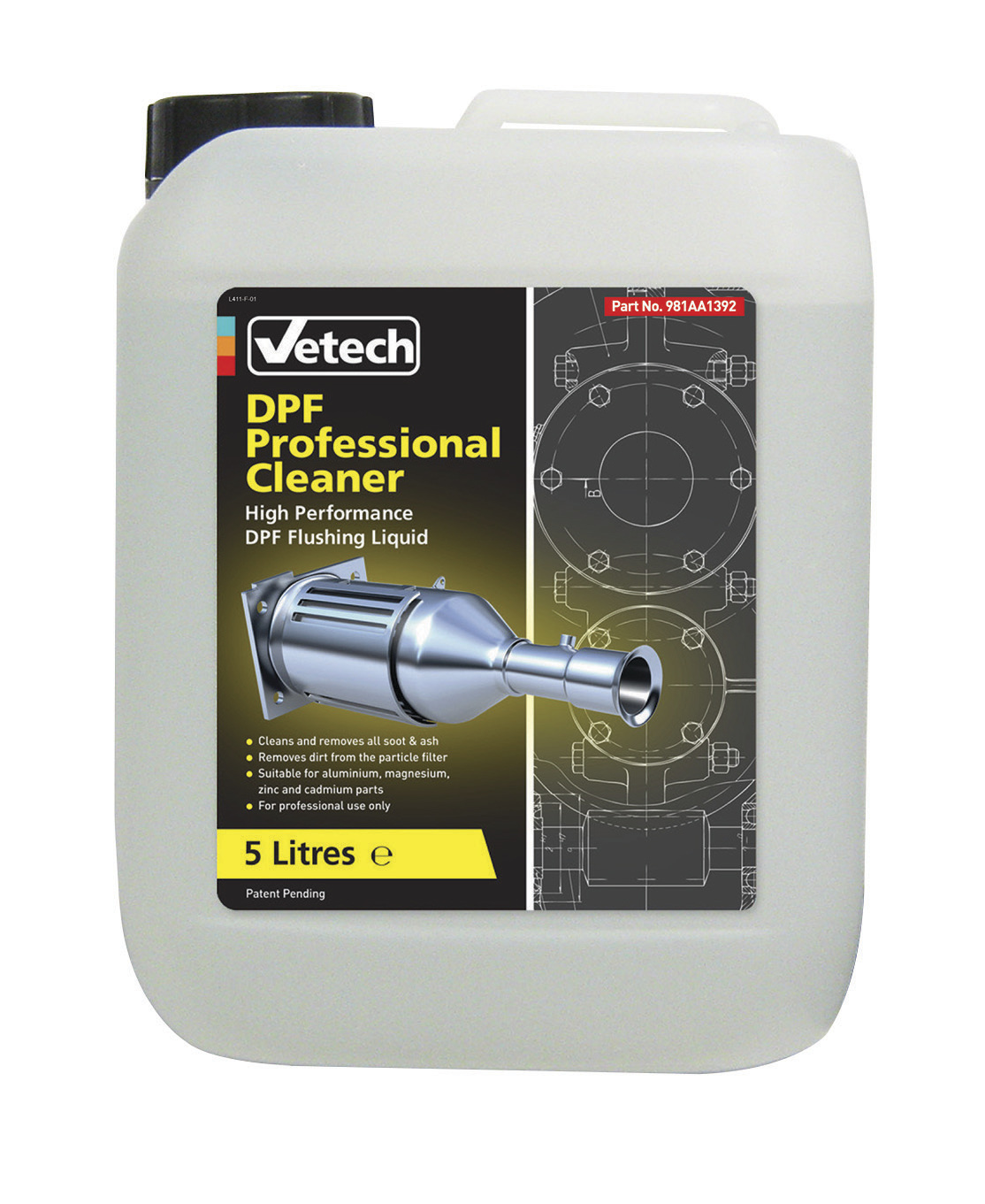 The Parts Alliance says the Vetech DPF Professional Cleaner launched in 2015 by GSF Car Parts has proved so successful that they will be enforcing recently-acquired design protection rights to help garages avoid 'inferior copy products', after successfully patenting the product.
Diesel Particulate Filters (DPFs) are a leading technology to reduce emissions of fine particles – named diesel particulates – contained in exhaust fumes. Unfortunately, as garages know, but most motorists don't, the DPF filters themselves are prone to getting congested with this material.
The soot-like particulates are produced in high volumes when engines are cold. DPF 'regeneration' cycles, designed to clear the DPF by burning off accumulated soot deposits, rely on prolonged higher engine temperatures and steady RPM levels to trigger and run effectively. This means diesel engines on cars used for typical short journey urban driving can prove very problematic.
"The first sign of a blocked DPF might be a warning light or even the car going into 'limp mode'," said John Wright, product marketing director at The Parts Alliance.
To clear DPFs GSF Car Parts developed the Vetech DPF Professional Cleaner solution. The non-flammable liquid is supplied in 5 Litre containers and is suitable for all aluminium, magnesium, zinc or cadmium parts, so it can be used on the all the latest DPFs.
To restore a DPF, it's simply removed and filled with the solution overnight. The liquid gently breaks down and cleans the residues which can then just be rinsed away. Vetech DPF Professional Cleaner has been shown to remove all visible dirt, soot and ash trapped in the filter cores, returning DPFs to over 95 per cent of their 'as new' capacity.
"It's a simple concept but crucially, it works," said Wright. "Up until we launched this, the main options were specialised machine-based treatments that aren't widely available as garages need to have expensive equipment, pour in fuel treatments that tend not to work well with the severe cases – or a new DPF."
Wright believes the success of the cleaner is directly related to both the high cost of DPFs and the lack of motoring awareness.
He said: "Garages were having to have some really difficult conversations with customers who arrived not knowing what a DPF was before being told they needed to replace it for £1,000!"
GSF Car Parts saw uptake for the cleaner grow rapidly right away. It's now available from all branches of The Parts Alliance, GSF's parent company. With DPF removals now illegal and more stringent MOT tests to detect removals tipped to come into force in May this year it's a big issue already and demand is set to grow further.
"We'll be taking all necessary steps to combat inferior copy products that have started to appear in the aftermarket on the back of the success that we've had with the Vetech cleaner," said Wright.