Pirelli increases presence at Autosport International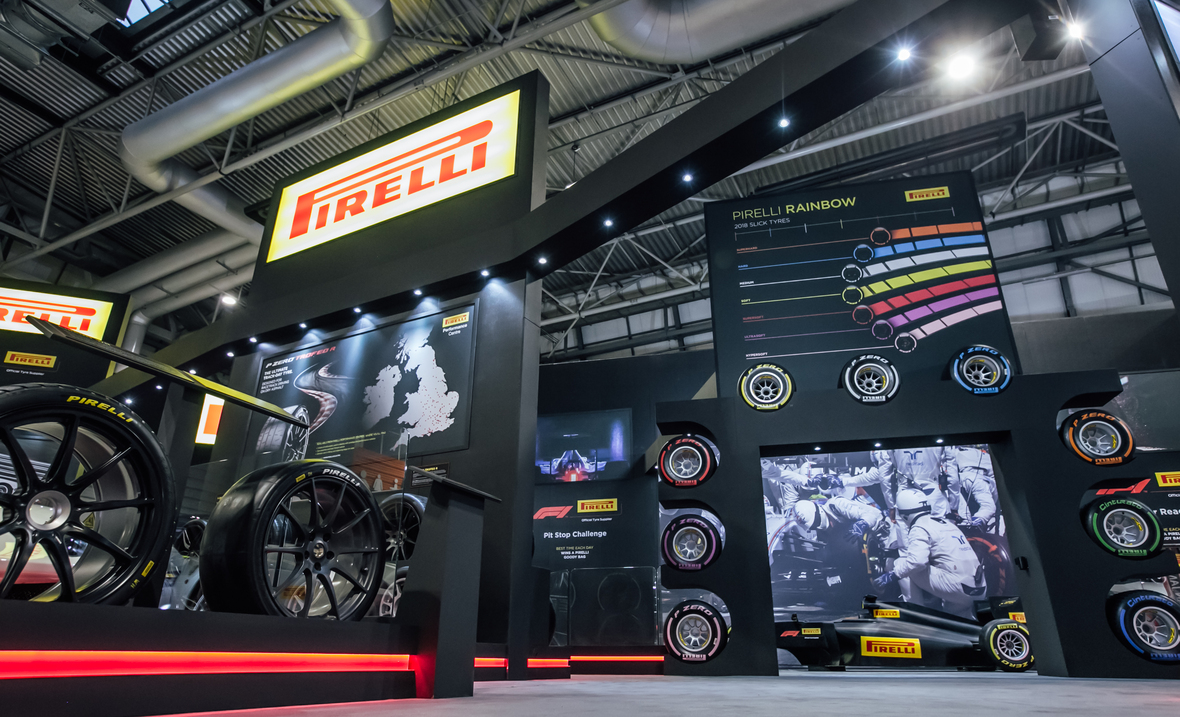 Pirelli showcased the broad variety of its global motorsport programme from the largest stand it has ever presented at Autosport International at the 2018 edition of the show. Pirelli's head of car racing Mario Isola, who heads up the company's Formula One programme, visited the show along with around 100,000 other visitors over the course of the weekend.
"The diversity and popularity of the show really demonstrates how strong the motorsport industry is in the United Kingdom, and we're delighted to be a part of that," said Isola. "The majority of the Formula One teams are based in the United Kingdom and the passion as well as the know-how here is clear to see. That goes far beyond Formula One: we are also involved in GT, rally and bike racing in Britain, as well as junior single-seater series."
All those championships were represented on the Pirelli stand, along with its tyres for road and track: including the latest hypersoft F1 tyre, which is reckoned to be up to a second per lap quicker than the current softest tyre in the range.
One car prominently displayed was the iconic Lancia Stratos, which celebrates the 40th anniversary of its last championship win this year, and was taken to victory on the 2017 FIA European Historic Rally Championship with former F1 driver Erik Comas on Pirelli P7 Corsa Classic tyres. The manufacturer is also making a comeback in the World Rally Championship this year, a fact demonstrated by a Ford Fiesta rally car.
"In competition and on the road, Pirelli tyres can really make a difference," said Comas. "It was an amazing stand at Pirelli, and an amazing show." Comas was one of the many motorsport stars to drop in on the show, including grand prix legend Nigel Mansell and World Rally Champion Sebastien Ogier.