Yokohama sponsoring Ssanyong Motorsport in Dakar Rally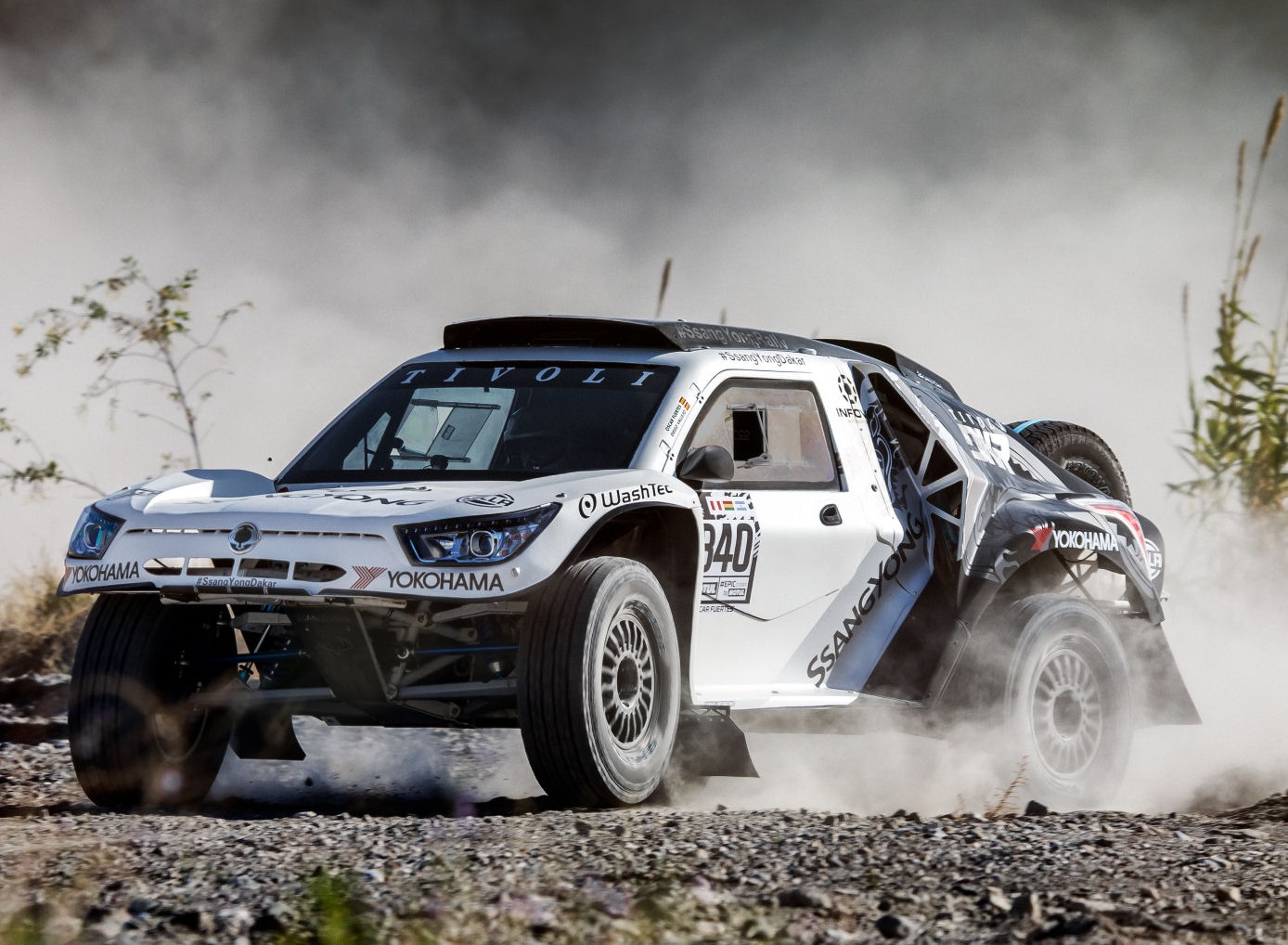 The Dakar Rally begins in Peru on Saturday, and Yokohama Tire shares that it is sponsoring Ssanyong Motorsport's entry in this year's event. It will supply the SsangYong Motorsport Tivoli DKR vehicle with Yokohama Geolandar M/T G003 mud-terrain tyres.
"We 'Go Strong' at Yokohama and the Dakar Rally is the strongest you can go," said Fardad Niknam, Yokohama Tire's director of segment development. "This is the toughest endurance rally on the planet, and the ultimate test of man, machine and tyres. We're confident the Geolandar M/T G003 will handle the grueling course."
Spanish drivers Óscar Fuertes and Diego Vallejo will pilot the new SsangYong Tivoli DKR – a buggy with a powerful V8 engine and rear-wheel drive – through some of the roughest terrain in the world. The 40th edition of the Dakar Rally begins in Lima and will go through Bolivia and end up in Córdoba, Argentina. The approximately 5,592-mile event features 14 stages through sand dunes, extreme altitude, strong winds and punishing heat.