Yokohama selected as tyre partner for debut TCR UK touring car series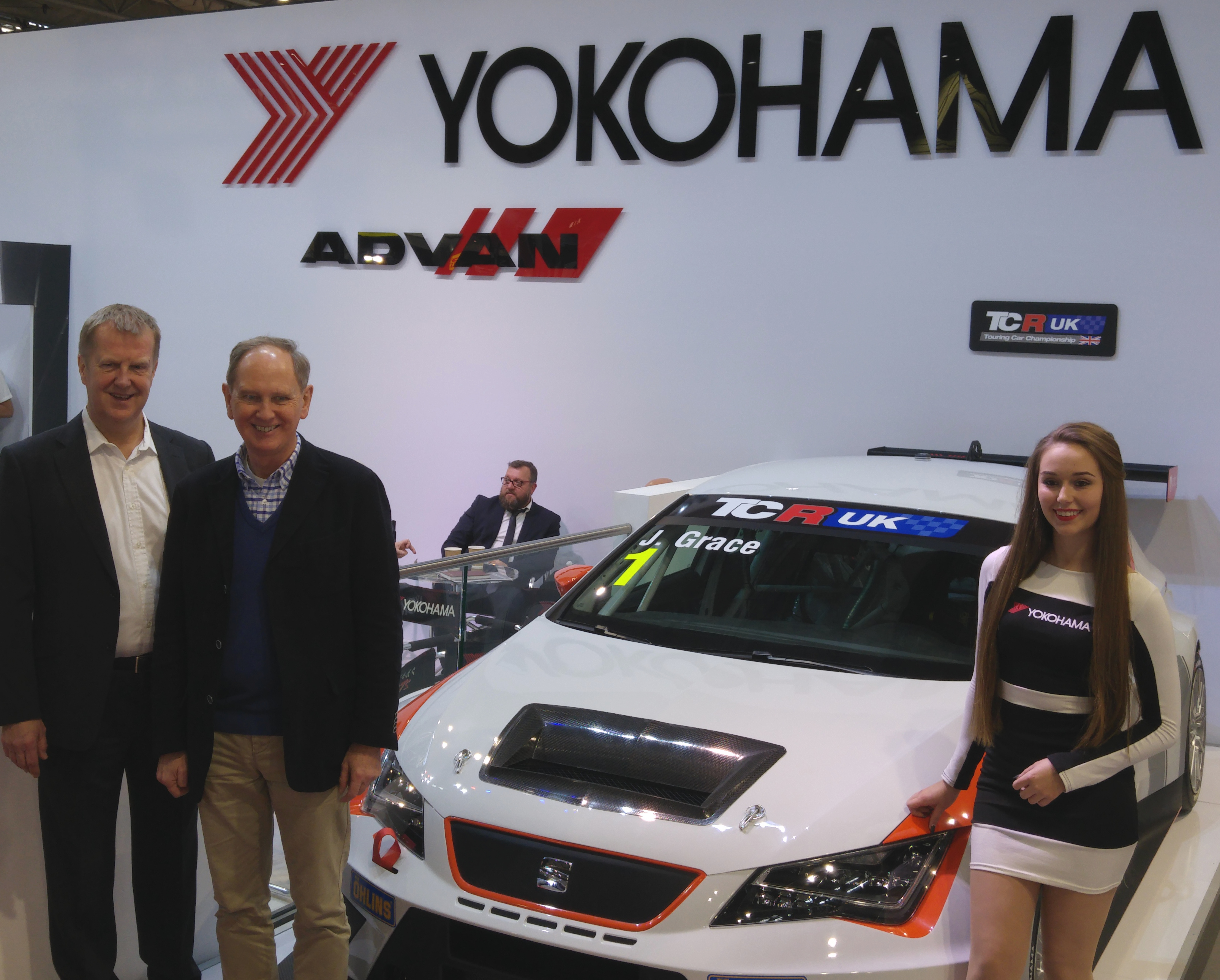 Yokohama announced that it has been selected as the official tyre supplier to the TCR UK series at the 2018 Autosport International show, which continues over this weekend. The manufacturer expects the new touring car series to attract a great deal of attention from both teams and fans, with plenty of action-packed wheel to wheel racing a hallmark of touring car series. Several TCR series run around the globe, and the top competitors in the seven-event UK series are expected to join a global event towards the end of the season. TCR UK commences at Silverstone circuit on 31 March.
Yokohama has supplied tyres to the WTCC for the past 11 years, making it no stranger to saloon car racing. Indeed, it previously helped propel drivers Robb Gravett, Will Hoy, Tim Harvey and Joachim Winkelhock to championship titles in the heydays of the BTCC in the 80s and 90s.
"The new TCR championship is set to be one of the most exciting series in British motorsport and we're incredibly proud that Yokohama is playing a pivotal role from the outset," comments Mark Evans, head of motorsport for Yokohama HPT. "The cars will be fitted with one of our proven motorsport products which has delivered fantastic successes for many drivers around the world. Given its impressive levels of performance and reliability, we are confident that the tyres will help produce a first class racing spectacle."
In dry conditions, cars will be fitted with Yokohama's A005 racing slick tyre and for wet conditions, competitors will switch to the A006 rain tyre. Both tyres will be provided in 250/660R18 size.
"In our inaugural season, it's vitally important that we have the right partners in place to deliver a successful championship for both the teams and the fans," explains Jonathan Ashman, TCR UK promoter. "Consequently, Yokohama, with their highly rated products and extensive motorsport experience, was our natural choice as tyre partner for the series. We look forward to working closely with them and we're confident that together we'll produce a championship that we can be incredibly proud of."
The partnership between Yokohama and TCR UK was officially unveiled at Autosport International, with a SEAT Leon forming the main display of the Yokohama stand.