Sailun Jinyu reorganises UK distribution strategy with new Viking, Bond deals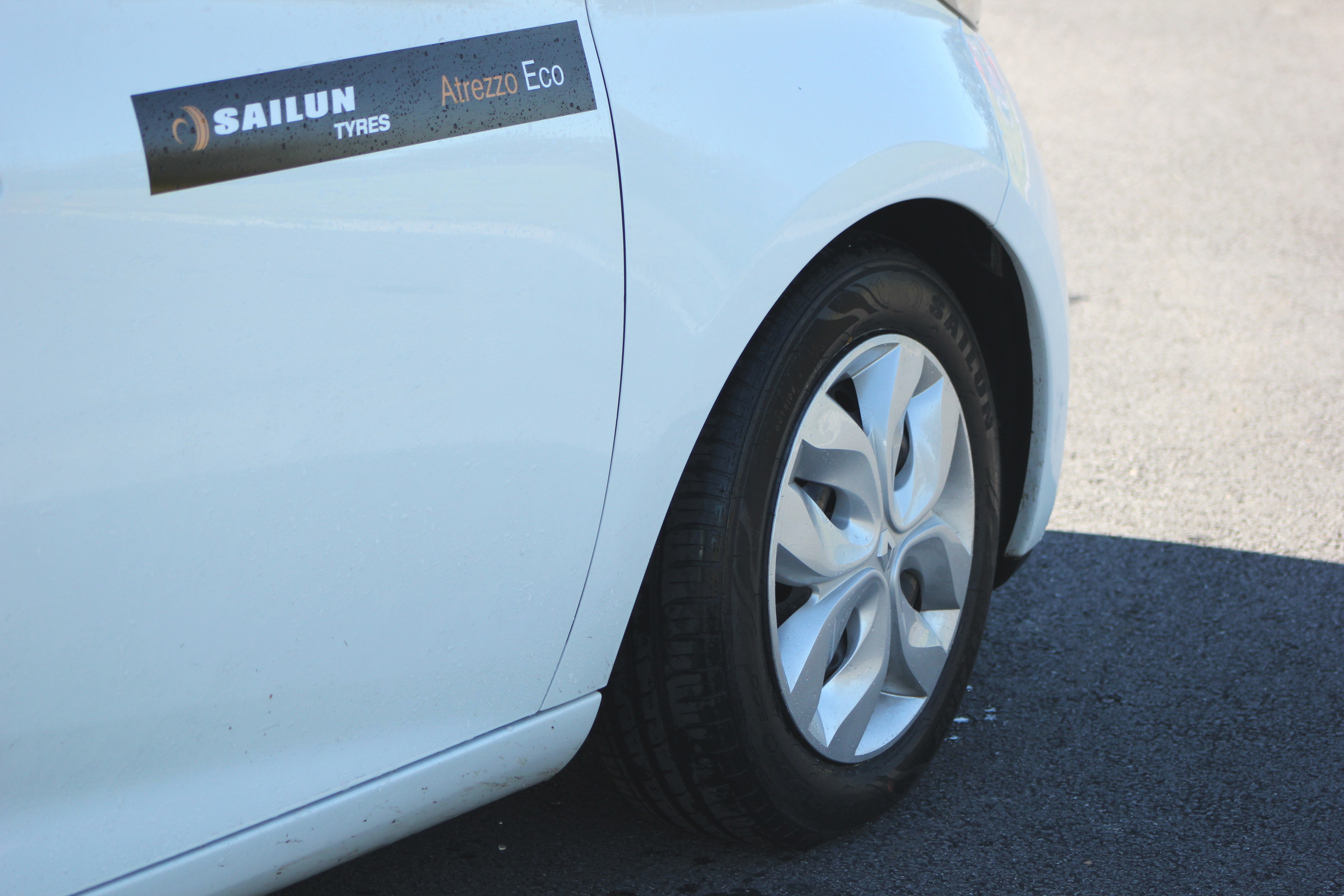 The manufacturer's Sailun and Blacklion car tyre ranges join new tyre distributor portfolios following review of UK business
Two of Sailun Jinyu International Europe's tyre brands will now be distributed by wholesalers Viking Wholesaler Tyres and Bond International following a major strategic review of its UK distribution operations. The manufacturer pronounced itself "delighted to announce a number of enhancements and improvements" for its portfolio, which includes the Sailun, Jinyu, Blacklion, and Rovelo brands. The new strategy has become effective immediately, SJI Europe added.
Sailun passenger car and light truck tyres will now be distributed by Viking Wholesale Tyres – both through the 240-plus company-owned National Tyres and Autocare (NTA) branch network, and to independent tyre dealers via its wholesale operation. SJI Europe and Viking have signed a three-year partnership agreement covering all aspects of tyre supply, market share objectives, business support and growth incentives.
Rikki Kane, sales director, Viking Wholesale Tyres commented: "We are delighted to add Sailun to our brand portfolio and product offer for both NTA and our wholesale operation. We have been tremendously impressed with the very high product quality across the Sailun range, and the ongoing corporate focus on product improvement, specific market relevance and R&D.
"Uniquely with the UK marketplace, Sailun offers considerable value-add, and this represents a significant point of difference in a cluttered market. We are looking forward hugely to introducing and positioning the Sailun brand throughout our network, and to working with SJI Europe on this exciting and long-term collaboration and partnership."
SJI Europe's current agreement with Kirkby Tyres for the UK distribution of Sailun truck tyres will be unaffected and will continue, with the manufacturer expressing satisfaction with the success of this approach.
Blacklion joins Jinyu at Bond International
Jinyu tyres have been distributed in the UK by Bond International for nearly 10 years. With a fully integrated and dynamic dealer support programme for the brand, Jinyu is now sold through a network of over 250 nationwide tyre retail outlets. SJI Europe states that there is a very strong brand acceptance and recognition throughout the network as a consequence of this successful programme and year-on-year growth, meaning there will be no change to the distribution of Jinyu in the UK.
Indeed, SJI Europe has chosen Bond to become its future UK distributor for Blacklion as well as Jinyu. As an alternative brand, and with optional patterns and sizes, the company states that there is "significant opportunity for substantial market share growth" for the Blacklion brand.
Charlie Bond, sales director, Bond International, states: "The Jinyu brand has grown every year over the last 10 years – we see no reason why this cannot continue. We are delighted to add the exciting and impressive Blacklion range to our brand portfolio. In a competitive marketplace Blacklion, fits perfectly within our product range. The massive investment in R&D and production quality has resulted in a brand that offers excellent tyre label ratings across all sizes and patterns – we look forward to working with SJI Europe on both brands for the years to come."
The Rovelo brand will be gradually re-positioned throughout Europe, SJI Europe added in its statement.
The reorganisation of its UK distribution strategy is the latest evolution for the Chinese manufacturer in Europe, and follows its sale of UK tyre distributor Kings Road Tyres Group in late 2017. KRT had previously distributed Blacklion tyres in the UK.
Another recent development has been the confirmation of Chen Huang as managing director of SJI Europe, previously made interim president after the departure of Gareth Passmore in mid-2017. Summarising the manufacturer's position in the UK, Chen Huang concluded: "The UK is a very challenging market for all tyre brands. By conducting our strategic review, we have recognised areas of inefficiency and have recognised areas where improvements can be made. By appointing both Viking Wholesale Tyres and Bond International, we are confident we are working with established professional distribution partners, who each complement the brands they will be working with. We will offer them both our ongoing long-term support in all areas, and we look forward to mutually-beneficial long-term relationships with each of them."