Petlas aims to increase car and truck tyre sales with factory investments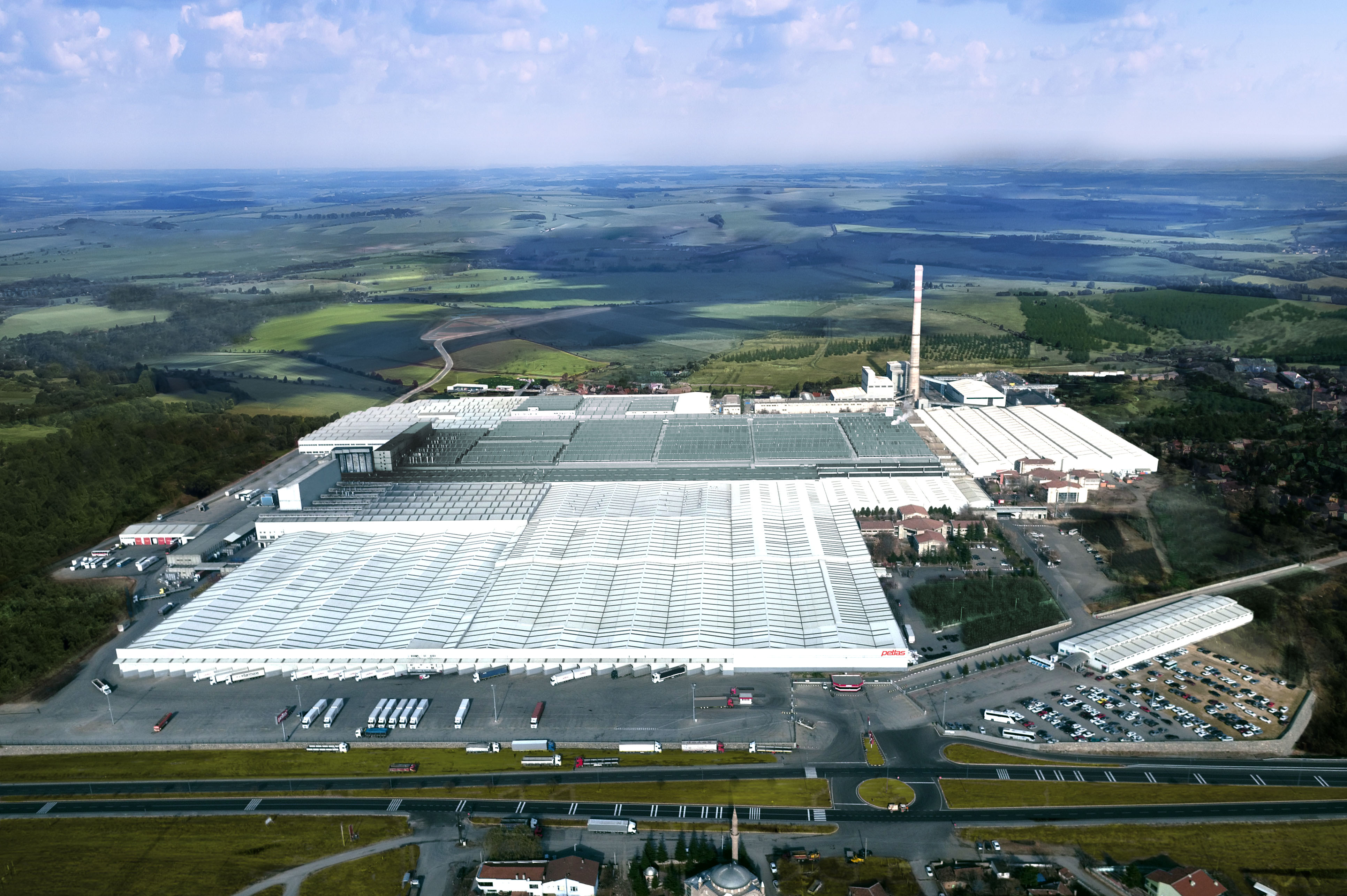 Already a market leader in the agricultural tyre segment in the North Africa, Middle East and Eastern Europe, Turkish tyre manufacturer Petlas is now aiming to increase its passenger car and truck tyre sales figures in the years to come. To this end, the firm reports that it made a series of investments in its passenger car tyre production during 2017.
As a result of Petlas' most recent investment round, the firm's factory is now capable of manufacturing almost 9 million car, light truck and 4×4 tyres in 2018. As well as pointing out that the investment boosts the company's car tyres sales potential this year, Petlas also noted that it continues to expand its run flat (RFT) tyre range, tyres that are produced with the firm's own know-how technology.
Looking forward, Petlas is also embarking on a "large scale investment for TBR production capacity" in addition.
The complement's the firm's decision to build a fully automatic warehouse in 2017. According to the company, the warehouse makes the export transportation process faster and more effective.
The next strategic move is seen Petlas considering opening new coordination offices in some countries. Recently Petlas established two offices: Petlas Tire USA (the US-based subsidiary office of Petlas Tire Corp servicing customers both in the USA and in the North America); and the South America office located in Santiago, Chile, which coordinates Petlas's sales operations in South American countries.
Furthermore, Petlas plans to open new coordination offices in North Africa, Middle East and Russia regions to address rapidly customer needs. At the same time, new warehouses are being considered alongside some of these additional offices.
Petlas continues to research and development work
Since the establishment of Petlas' R&D Centre in 2010, the company has been producing tyres according to its own know how. From that date up till now, Petlas has developed its own test laboratory, indoor and outdoor testing facilities. As a result, Petlas introduced Turkey's first run flat and all steel OTR tyres.
From 2015 till 2016 a modern tyre testing driving track was built to carry out necessary tests compatible with required ECE Regulation 117 and subjective vehicle-tyre adoption tests. With the new track, Petlas measures rolling noise levels and wet grip indexes quite accurately. These test opportunities are important for the carrying out of tyre production. In doing so, internal test opportunities and product development processes became faster to finalize and easier to label them.
There are two types of tyre tests: objective and subjective tests. During the objective test a sample tyre is taken at random and is examined by electronic devices. Objective test sub groups are indoor objective tests and outdoor objective tests. During indoor objective tests dynamic and static tests performed. Regarding to static tests dimensional and digital footprint pressure dispersion measurements, breaking energy, bead unseating resistance force, water burst and electrical resistance tests are performed. On the other side related to dynamic tests rolling resistance force, high speed and endurance performance tests are carried out.
Test devices used by Petlas are accredited in terms of Vehicle Certification Agency, a subsidiary to UK's ministry of transport, regulations and all devices meet the technical competence requirements of FMVSS 139 and FMVSS 119 standards, also ECE R30, ECE R54, ECE R106, ECE R109 and ECE 117 regulations. Outdoor tests are performed with vehicles and special devices.
During outdoor tests, tyres competencies are examined with European Union ECE 117 regulation and tests such as wet grip index measurement, noise level and more are performed.
As well as investing in manufacturing, warehousing and establishing new international offices, Petlas reports that it will keep increasing R&D investments because the company is "aware of the importance of following and developing new tyre technologies to offer safe and comfortable driving to its customers."