Hella produces its 20 millionth Electrical Power Steering ECU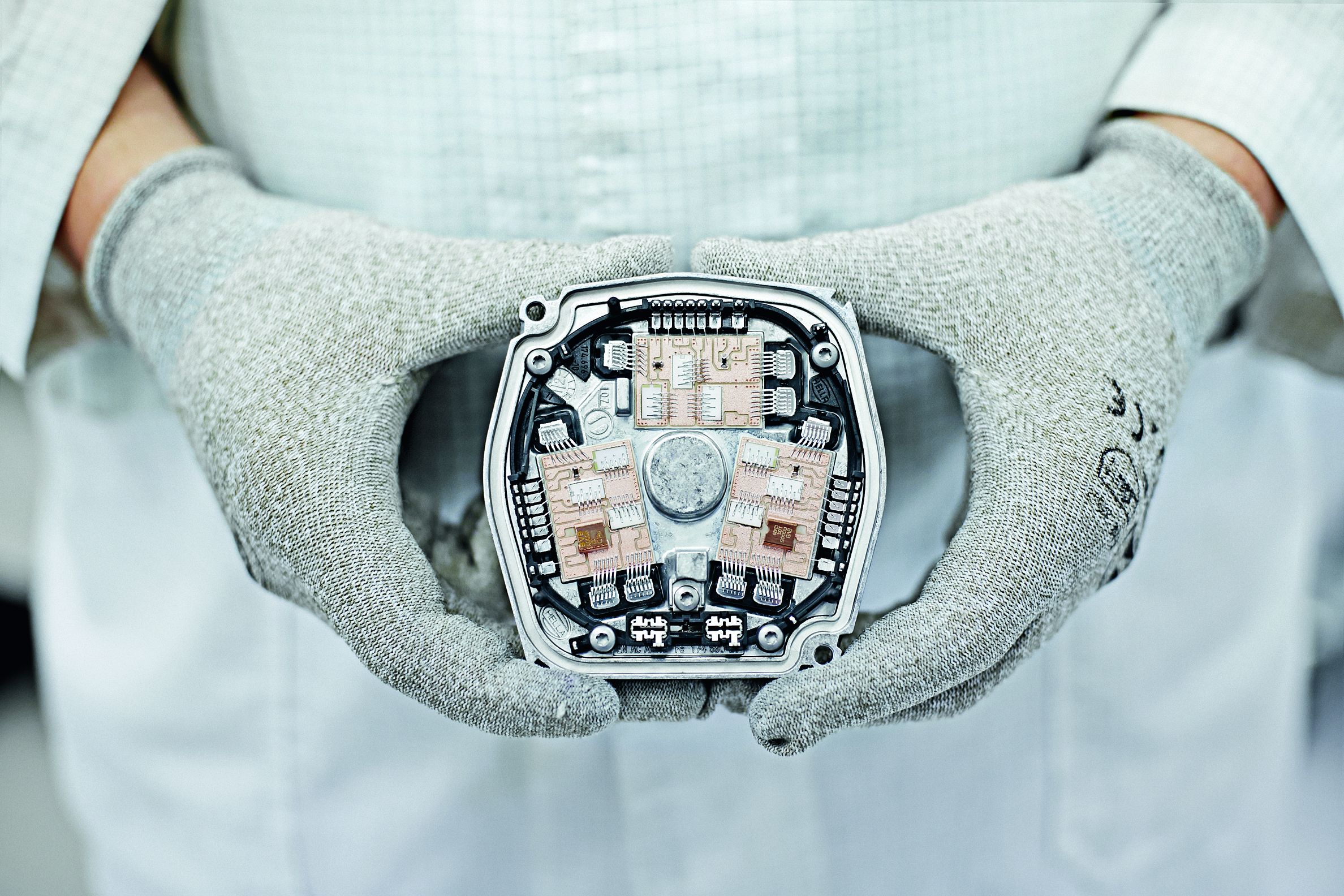 Ever-stricter regulations for reducing CO2 emissions require fuel-efficient products, whilst autonomous driving demands reliable and precise steering systems. Lighting and electronics expert Hella produces electronic control units (ECU) for electrical power steering (EPS) to support and promote these objectives, as they allow needs-based steering assistance, by means of an electronically controlled electric motor, which saves energy and aids control. Since production started in 2010, 20 million units have now rolled off the assembly line.
Control systems do not only facilitate vehicle manoeuvring and improve fuel efficiency, but also form the foundation for implementing various functions of automated driving, such as lane keeping assistance or automated parking. "In addition, for partially or fully autonomous driving, active safety systems are increasingly required to enhance road safety", says Frédéric Laure, vice president head of program managements steering at Hella. Therefore, Hella continuously develops its ECUs and now offers an operational failure version.
This means that in the event of a fault in the electronics, the system will not be shut down and so allow the EPS to continue to work. With this function, Hella has laid an important foundation for the ECU to be suitable for level 4 automated driving, which the Society of Automotive Engineers (SAE) defines as 'being able to operate without driver interaction under certain conditions'.
In addition, currently produced in Germany and China, Hella will expand its ECU global production capacities and intends to include Romania, Mexico, Brazil and India by 2019. "This will bring us even closer to our customers, allowing us to fulfil their requirements faster," Frédéric Laure added.
With Hella steering solutions, automotive manufacturers will benefit from a scalable and flexible business model, starting with a built-to-print service, but including further development services. Customers can also choose a ready-mounted product in which Hella takes over the mechanical integration, in addition to the hardware and basic software design.
Hella is one of Europe's three leading EPS system and ECU suppliers, with automotive manufacturers across the world relying on its longstanding expertise for applications in the medium-sized, premium and sports car segments.