Hankook partners with Royal College of Art in tyre design project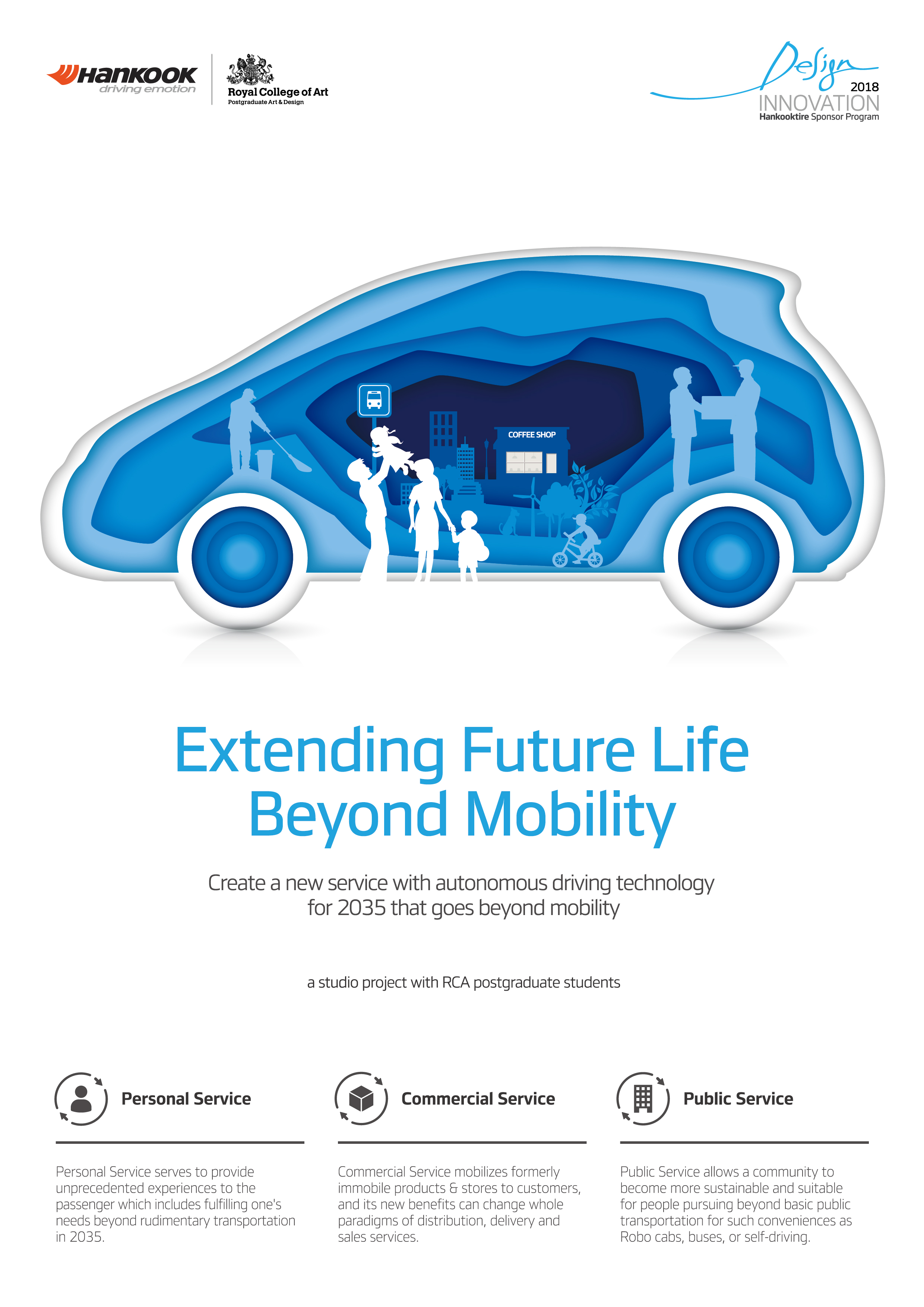 Hankook has announced the launch of its 2018 Design Innovation project. Held every two years, the Design Innovation project realises the infinite possibilities of a tyre through designing creative and realistic alternatives to driving.
2018 Design Innovation has the theme of 'Extending Future Life Beyond Mobility'. In 2035, human life is expected to be more connected to technologically advanced systems such as artificial intelligence and robotics. Future mobility in this era will likely not be limited to transporting a person to a different location, but will also expand to providing new experiences and values to the traditional mobility environment. As such, the participants of the project will be asked to create a new tyre concept using autonomous driving technology, proposing a whole new experience to the future of driving.
In association with the prestigious UK's Royal College of Art in London, over 10 students majoring in vehicle design will participate in the project. They will be required to present a 3D model of a future tyre, including tyre, wheel, and exterior design. The project starts in January and concludes at the end of March. Selected entries will be animated and actual size mock-ups created ready for the award ceremony in September.
The previous Design Innovation project was held in 2016 with the University of Cincinnati on 'Connect to the Connected World', proposing smart mobility for the future mega city. The 2014 project was held in association with the University of Design, Engineering and Business in Pforzheim, Germany on 'A Great Challenge for a Great Change'. The project shed light on the key roles tyres can play in the era of climate change. The first project began in 2012 with the University of Cincinnati on 'The way to the future'.