Hamaton: OE-R sensor provides cost-efficient TPMS solution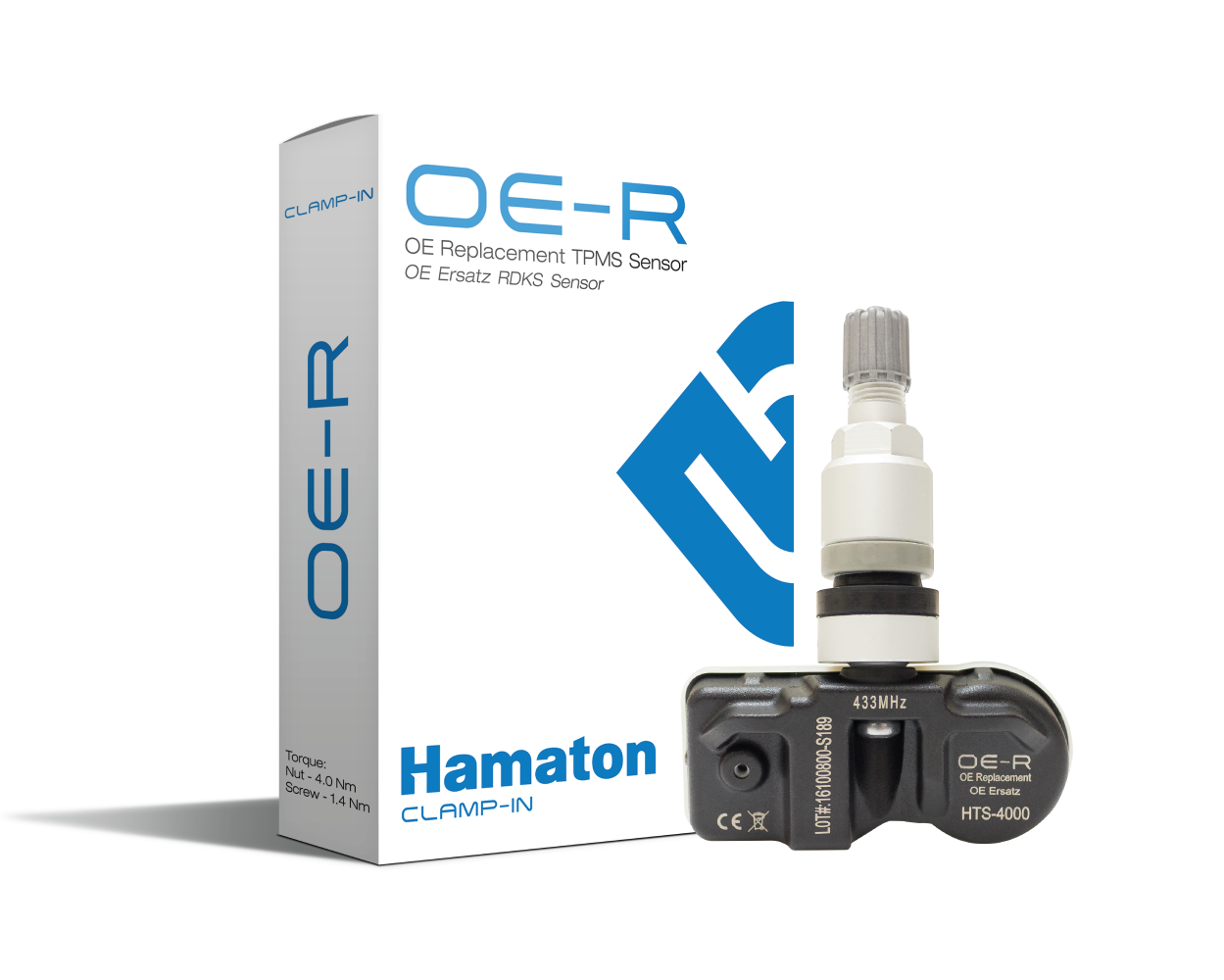 During the busy tyre change-over seasons, it is vital that TPMS sensor replacement is made as quick and easy as possible for servicing technicians – says sensor-maker Hamaton, which adds that its Hamaton's OE-R sensor is "an economical solution that allows garages to save a substantial amount of time and money when it comes to sensor replacement".
Benefits of the OE-R include that it: costs significantly less than OE sensors; saves time, as configuration/programming is not necessary; high vehicle coverage – over 90 per cent of TPMS-enabled vehicles covered; compatible with OE and aftermarket wheels; easy-to-use for garages and workshops and dual valve case allows ability to exchange between metal and rubber valves.
OE-R sensors are pre-programmed, direct replacements for OE sensors. They function in the same way as OE sensors, but additional programming or configuration is not needed – the sensors can simply be fitted, and are fully functional following the vehicle's relearn procedure. Therefore, rather than paying unnecessary prices for OE sensors, the aftermarket OE-R sensor offers an inexpensive, high quality alternative.
Equipped with an alloy wheel protector, the Clamp-In valve on Hamaton's OE-R sensors also prevents damage to the alloy wheels during installation. Manufactured in a TÜV-certified environment, customers have the assurance that Hamaton's sensors are meticulously tested and conform to global quality standards. In addition to covering over 90 per cent of vehicles on the market, OE-R sensors have a typical battery life of 5-7 years, and come with a substantial warranty covering them for 3 years or 40,000 kilometres; whichever comes first (While the sensor is warranted for 3 years, the valve has a separate warranty of 24 months – however if the tyre is removed, the valve must be serviced to uphold the sensor warranty).