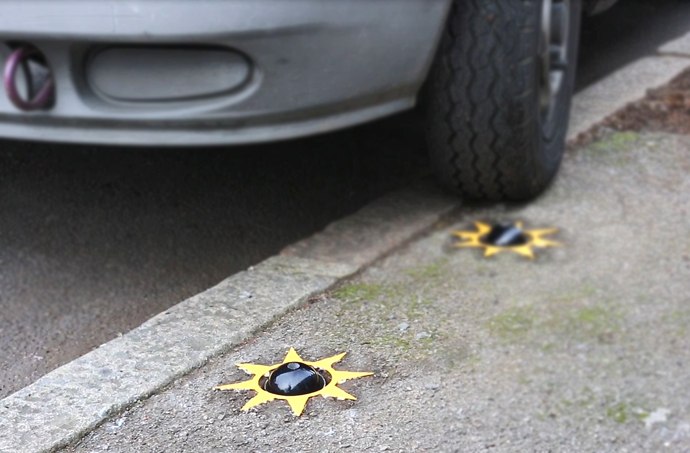 Tyres have a new enemy, and its name is CatClaw. Designed to hinder terrorist attacks and the even more heinous crime of parking on footpaths, CatClaw is a small device that, when installed in large number along kerbs and footpaths, can cause rapid tyre deflation.
Yannick Read from the Environmental Transport Association (ETA) developed CatClaw in response to recent terror attacks involving vehicles. He comments: "43 people were killed last year by cars and lorries as they walked along a pavement or verge, so I invented CatClaw to reduce this type of terror as much as to tackle politically-motivated attacks."
A CatClaw is made from just four components and requires no power supply or upkeep once installed. When a car or truck drives over the small device, its weight exposes a sharp steel spike-like tube that punctures the tyre. Pedestrians are not heavy enough to activate the spike. The inventor views CatClaw as an alternative to physical obsructions such as steel bollards or concrete blocks.
The CatClaw is not a commercially-available product.
Category: Product News