BKT represents winter off-highway ranges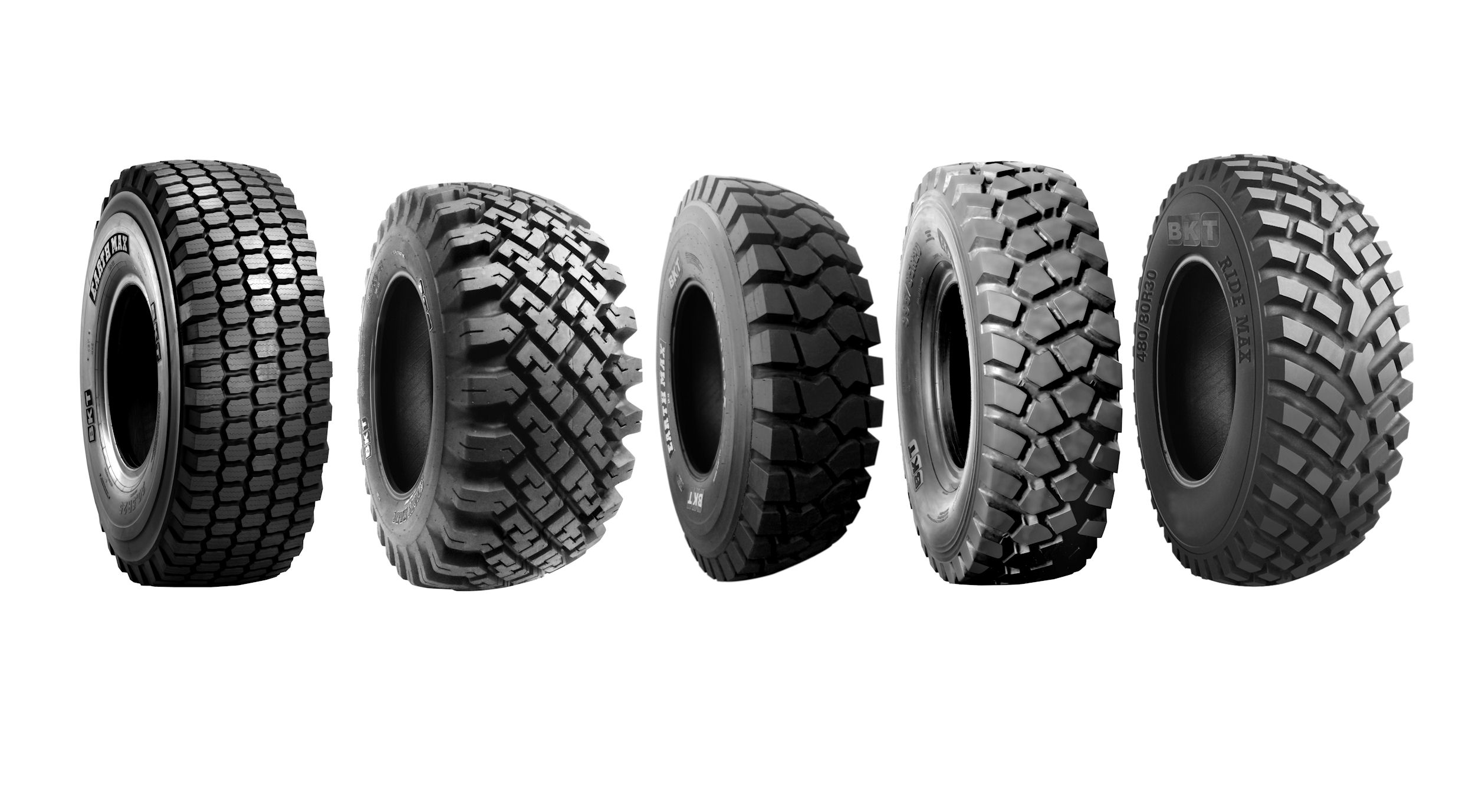 We're more used to seeing winter tyres in the car and truck segments, however off-highway tyre specialist BKT has launched a range of tyres developed with colder conditions in mind. These are the Earthmax SR 22, Snow Trac and Earthmax SR 42 for OTR applications, as well as Earthmax SR 33 and Ridemax IT 696 for the industrial sector.
Earthmax SR 22 (G-2/L-2) is an all-steel radial tyre specifically designed for graders and loaders operating in extreme winter conditions on ice or snow. BKT says the tyre provides excellent traction and extraordinary stability thanks to its large, non-directional tread design, and this is said to also ensure utmost safety and increased grip on wet surfaces or snow. The Earthmax SR 22 is available in sizes 14.00 R 24, 17.5 R 25 and 20.5 R 25.
Developed for skid steers operating in road applications, the Snow Trac focuses on traction. BKT says its tread design eliminates the risk of slippage, making it an ideal tyre for operations on snow or ice. BKT also reports the tyre provides a high level of operator comfort as well as durability and resistance against cuts and chips. The Snow Trac is available in sizes 16.9 – 24, 18.4 – 24, 15.5 – 25, 17.5 – 25, 20.5 – 25 and 23.5 – 25.
The third BKT winter OTR tyre is the Earthmax SR 42. Specifically developed for haul trains in mining or heavy logging applications, BKT says the tyre's tread compound provides good resistance against cuts and wear, and also ensures safety at extremely low temperatures. In addition, its tread design is said to ensure a high level of traction, excellent braking response and cornering even on terrain covered by ice and snow. The Earthmax SR 42 is produced in size 14.00 R 25.
Intended for industrial applications and designed for universal vehicles, the BKT Earthmax SR 33 features a block tread pattern providing for traction on any surface, including ice and snow. BKT says the tyre also boasts excellent self-cleaning characteristics, stability and increased resistance against chips and punctures. The tyre is available in size 395/85 R 20.
The Ridemax TT 696, says BKT, has a unique design that allows it to provide the necessary grip on the road even in the harshest climate. The tyre maker considers the Ridemax TT 696 an ideal choice for transport and municipality/maintenance applications thanks to its self-cleaning properties and low rolling resistance. The tyre is available in sizes 340/80 R 18, 300/80 R 24, 340/80 R 24, 400/80 R 24, 400/80 R 2, 440/80 R 28, 440/80 R 30, 480/80 R 30, 440/80 R 34, 480/80 R 34 and 480/80 R 38.