MotoGP: Michelin to continue 'evolution' approach in 2018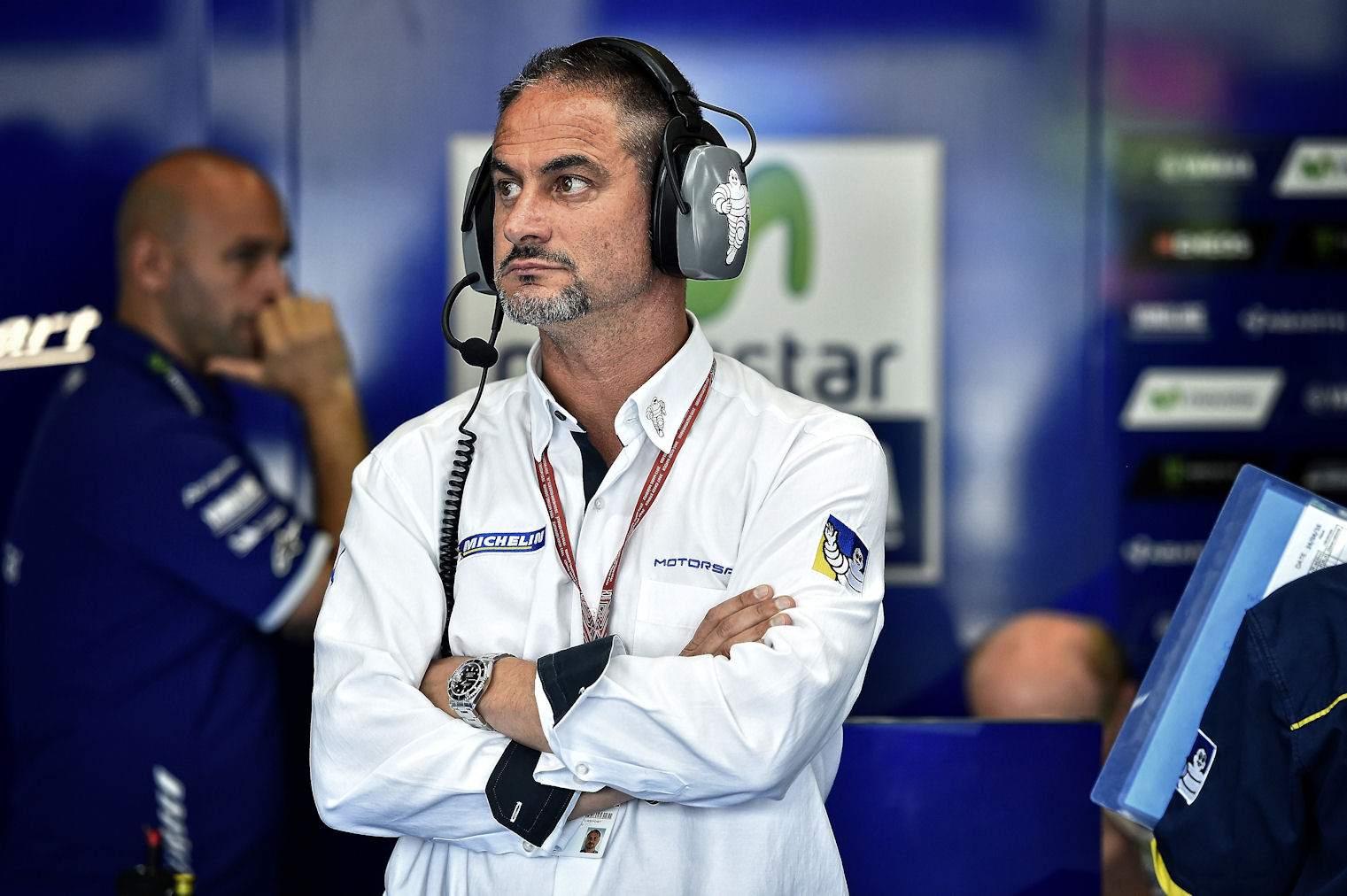 Having drawn upon experience in World Endurance and national championships when developing tyres for its return to MotoGP after an absence of seven years, in 2016 Michelin experienced an inaugural season in which it claimed to have engineered more developments than during its seven years working in other motorcycle racing disciplines. When the fun began again in Qatar in March, Michelin already had a season as tyre supplier under its belt, and accordingly the focus had shifted to building upon this flurry of engineering work.
"Each race gives us more data to take forward as the project advances, therefore in 2017 we made a conscious decision to consolidate the development of our tyres," shares Piero Taramasso, manager of two-wheel motorsport for Michelin. A new front tyre construction was introduced, along with what Taramasso calls a "consistent construction" for the rear, and these were then matched with compounds specific to the demands of each circuit.
No major changes were made to the Power slick and rain tyres as the season progressed, with development this year being more a case of "evolution rather than revolution." The two-wheel motorsport manager points out that information gathered in 2016 enabled Michelin to adapt the compounds for specific tracks this year, adding that this approach will continue in 2018: "We plan to make compound changes and some fine tuning of the tyres to make them more suitable to the specific tracks and surfaces."
Evolution instead of revolution is absolutely fine as far as Dorna Sports is concerned. In October, the series organiser confirmed the tyre maker's status as official supplier of tyres to the MotoGP World Championship for five additional seasons over and above the existing arrangement (see textbox). Piero Taramasso comments that Michelin shares a very good relationship with Dorna Sports, with both parties working very closely together to ensure optimal conditions for riders and the best spectacle for audiences.
"The new rule instigated at the start of 2017 – with three front and three rear slick tyres available for all riders – worked very well, and Dorna has been pleased with the way we have responded to the challenge and with the tyres we have supplied," Taramasso elaborates. "Michelin already had a three-year agreement in place with the option to extend and that has been taken, so we will now be the official tyre supplier to MotoGP until at least 2023."
With a total of 298 points and six race victories to his name, Repsol Honda's Marc Márquez was crowned MotoGP champion for 2017, his second consecutive title and fourth in total. Ducati rider Andrea Dovizioso claimed the runner-up spot with 261 points and six race wins, while Movistar Yamaha MotoGP's Maverick Viñales completed the podium with 230 points and three wins. Dani Pedrosa and Valentino Rossi rounded out the top five.
All manufacturers can find the best solution
No championship would be complete without some form of controversy or talk of conspiracy, and MotoGP got its out of the way early in the season. Following Valentino Rossi's complaint after the opening round in Qatar that the 2017 front tyre had slowed him down, Michelin unexpectedly brought an additional, fourth front tyre to the Argentinian GP two weeks later. Some accused Michelin of bringing this fourth option front tyre, the '70' tyre Michelin retired after pre-season testing in late 2016, specifically for Rossi.
The '70' tyre didn't end up being used in Argentina and riders later voted for it to replace the less rigid '06' front tyre (it was used from the Italian Grand Prix onwards), however discussions regarding Michelin's decision to ship the '70' to Argentina and a possible Rossi connection circulated on social media for months. Michelin doesn't see an issue, and denies any favouritism. While not specifically addressing the so-called tyre controversy, Taramasso notes that as exclusive tyre supplier, Michelin provides for all teams equally: "With the three front and three rear solutions, all manufacturers can find the best solution for their teams and riders. This has been seen throughout the season with many different combinations being used successfully on different machines."
There is always much talk from tyre makers of motorsport technology transfer, and Taramasso confirms that Michelin has already started supplying commercial race tyres that benefit from information gathered from MotoGP. "And in the coming years the technology we apply to the world's premier motorcycle championship will filter through to the tyres that dealers will be able to fit to customers tyres," he adds. This race to road transfer was helped by the decision to switch, as of 2016, from a 16.5-inch tyre size to 17-inch, the most commonly-used road tyre size.