Midwest celebrates home win with Walsall F.C.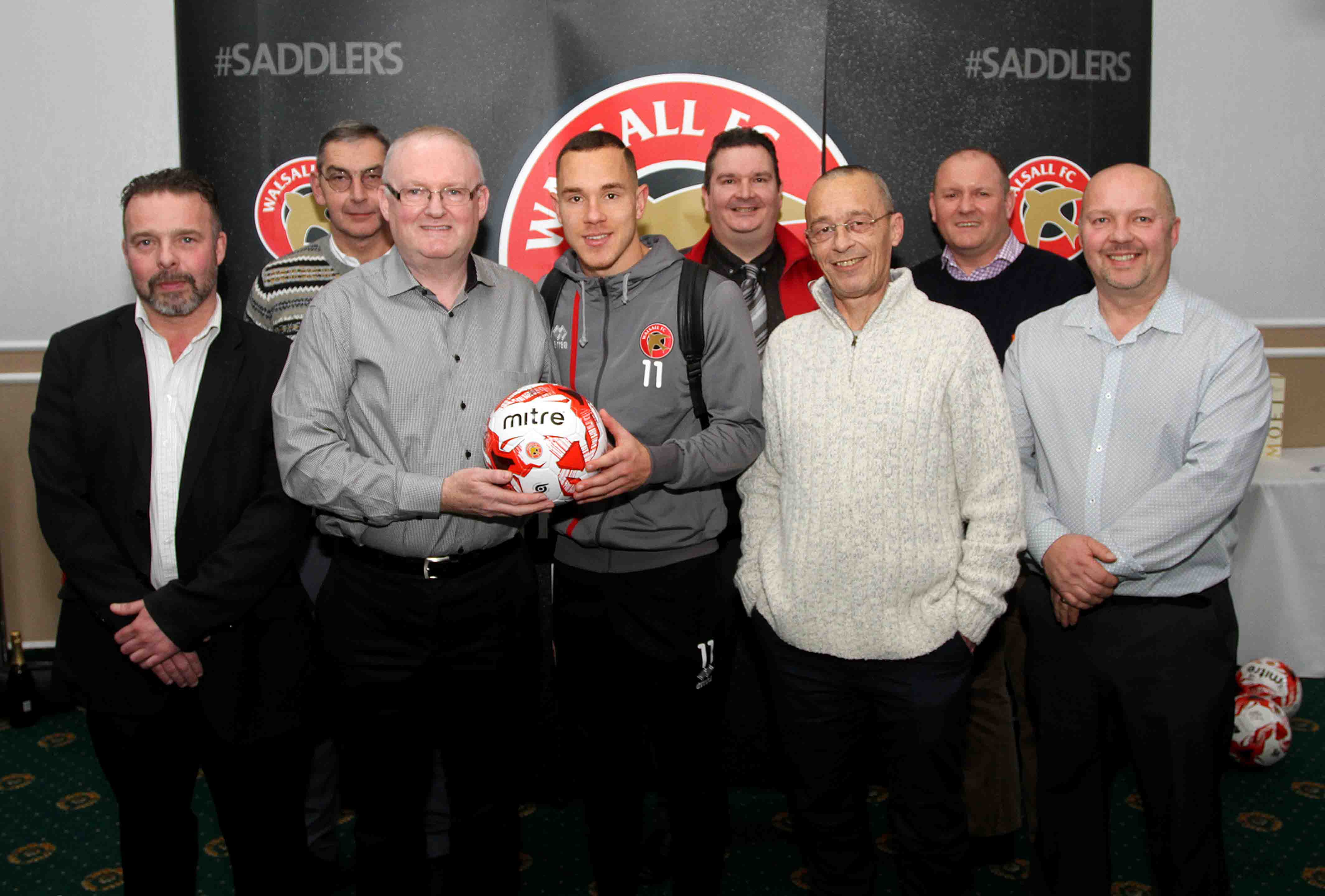 West Midlands based automotive parts distributor, Midwest Motor Factors, celebrated with sponsored Sky Bet league one football team, Walsall F.C last week as they triumphed in their match against Scunthorpe United F.C.
The home side won 1-0 in the game played at the Banks' Stadium on 9 December, after which midfielder Kieron Morris was presented with a bottle of champagne by matchball sponsor Midwest thanks to being named Man of the Match. The match ball was also presented by Morris to Midwest guests.
Midwest also took part in the Walsall F.C family zone where one of its Renault Twizy electric cars was on display, a twin-seater that is powered by a 17bhp electric motor. The motor factor has invested in the environmentally-friendly vehicles as part of a drive to reduce its carbon footprint. The cars deliver a rapid deployment of parts under its exclusive brands including Padtech brake pads, Disctech discs and Ultratech oils.
Midwest Motor Factors is a strong supporter of local clubs and charities in the West Midlands. As well as sponsoring Walsall F.C for the current season, it also sponsors Bilston Town F.C, Wolverhampton speedway team and makes regular donations to local schools and the West Midlands air Ambulance.
Craig McCracken, group factor manager, said: "Nothing makes us prouder than working in partnership with the the local community. This latest win is a superb result for the club and we're thrilled to be supporting them. Bringing the Twizy delivery vehicle to the event really demonstrated to the wider public the role Midwest plays in supporting local garages and motorists."