Cemb offers mobile service in latest balancers, changers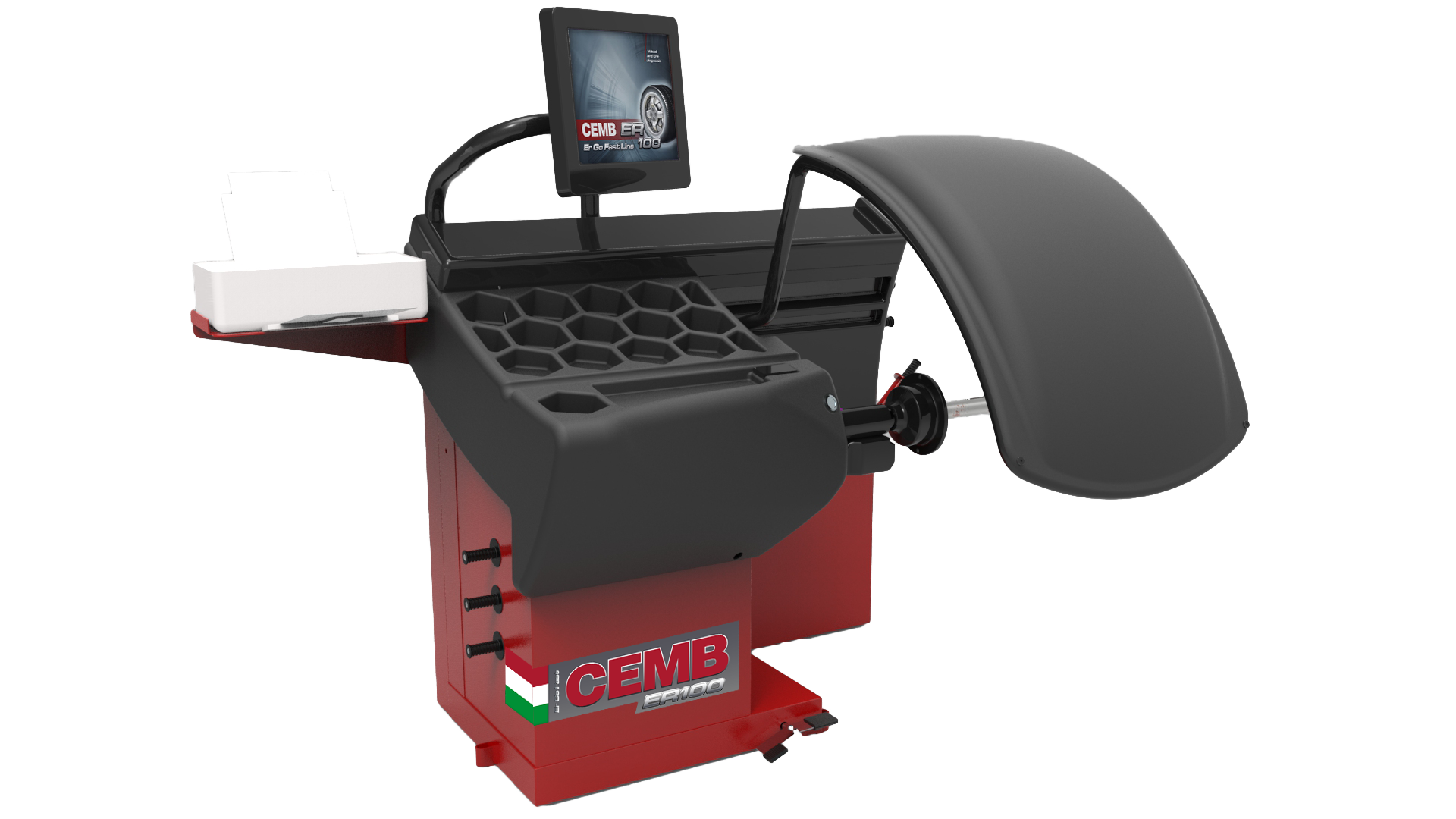 In 2017 Cemb has widened its mobile service dedicated range of products with a new semi-automatic tyre changer for cars, light commercial vehicles up to 24" and motorcycles (using the optional clamping kit). The SM624 is particularly suitable for mobile service thanks to the 12V power supply, and can be equipped with the patented pneumatic device UHP, which assists the operator during mounting and demounting of low-profile or runflat tyres.
In wheel balancers, Cemb has added the P1 space-saving hand-spin balancing system, which can be mounted on car tyre changers as well as installed in a van or different other supports. Its C29 Tilt, digital hand-spin balancing machine is also designed to work inside a van through a central folding mechanism in the wheel shaft. The new wheel balancer model C30 features excellent technical specifications, like automatic distance and diameter 2D and foot pedal brake. Sized for better mobile operation, the balancer has a dual power supply (12 VDC – 230 VAC).
In Cemb's workshop range, the supplier has a renewed version of the top-of-the-range balancers ER100 and ER90. The company describes the update to its ER100-1 as "not only a simple aesthetic modification". With the machine, CEMB has launched a new laser scanner for automatic reading of distance and diameter. The new laser, manufactured in-house, grants higher precision and sturdiness, as well as a clearer indication of the exact point of application of adhesive weights compared to the traditional lasers used nowadays in the balancers market.
The new scanner laser will be featured also on the ER90 model, an instant non-contact balancing machine that requires no check spin.
OPB (One Plane Balancing) programme
Stating that static imbalance is the source of most driving vibrations, Cemb has introduced a new OPB (one plane balancing) programme to tackle this problem. Without dynamic balancing, much time and many weights can be wasted in approximating placement. Now, Cemb's OPB Software uses its most recent laser additions, to offer a single ideal correction plan, indicating the exact point inside the circle where it is possible to balance the wheel. Aiming to minimise both static and dynamic unbalance using a single counterweight, the programme offers new efficiencies. OPB is given as an option, when possible, on the new Cemb ER100 Evo and ER90 Evo models are also equipped with the innovative AutoAdaptive Mode software.