Capitalising on the New Year trend for winter tyres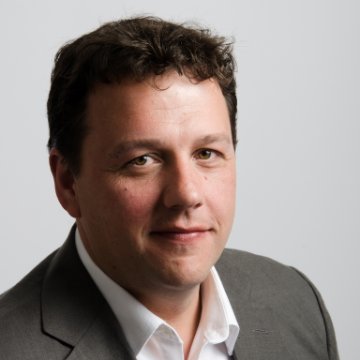 As reported at the start of the month, an eBay tyre fitting service is now available in the UK in partnership with Blackcircles.com. The service was launched at the time of the year when the days grow shorter and motorists should prepare their vehicles, particularly their tyres, for winter roads. Kevin Steward, head of sales, Vehicle Parts & Accessories, UK Trading at eBay, has written the following tips for tyre sellers hoping to capitalise on this season's winter tyre market.
As the weather becomes bitter and driving more dangerous, conscientious motorists are getting their vehicles, and especially their tyres, ready for the winter roads – and this seasonal investment in tyres makes this time of year a lucrative opportunity for retailers in the Parts and Accessories sector.
Although online has not always been the traditional route to take when it comes to tyre retail, digital platforms have a lot to offer to sellers who are keen to capitalise on the vast range of opportunities out there. On ebay.co.uk we have seen a growing trend in the online tyre trade in recent years and on average 19,000 new tyres are now purchased every month on the site (according to data taken from the eBay site from January to October 2017).
For tyre sellers hoping to capitalise on this season's winter tyre market, here are some tips to help you keep your business on track into the New Year:
Plan ahead for unexpected bumps in the road
If there's one thing we learned in December, it's that you never know when a cold snap's going to come – and when it does, tyre sellers need to have the appropriate inventory in stock, ready to meet the wave of demand.
At eBay, we witnessed a surge in interest last winter when UK temperatures plummeted to sub-zero conditions during the second week of January 2017. As drivers rushed to equip their vehicles, searches for 'winter tyres' on ebay.co.uk shot up by 40% compared to the previous week. And at the same time, searches for 'tyre chain' rose by almost a third (30%).
With our predictably unpredictable British weather bringing rain, sleet and snow at what always seems to be the wrong moment, retailers need to be ready for those unexpected changes in the wind that will bring customers in their droves.
Maximise online opportunities
Whether you're a newcomer in the world of virtual retail, or you consider yourself an online old timer, it's always worth considering how you can further open up your physical showroom to a digital audience.
Aside from the chance to find plenty of new customers across the country, one of the key benefits of online retail is the possibility to collect and harness customer data. From learning which products prospective buyers find most attractive, to spotting seasonal, or even hourly, shopping trends, this data can allow you to get to know your audience and gain a deeper level of insight into how different shopper motivations play out across the season.
For instance, if September's plate change has prompted some of your customers to purchase new cars, winter is a key moment to reach out and offer your seasonal tyre stock to these shoppers and make sure their shiny new vehicle is also safe and ready for hazardous conditions. By employing data insights at your disposal, you can reach the right audience at the right moment, and by making your customer targeting more relevant and efficient, you can simultaneously increase customer loyalty.
Package up your installation services
Ignorance may be bliss – but it's not great for selling winter tyres. Many customers, and first-time buyers in particular, may not realise the importance of getting their car properly geared up for icy conditions, and might not know how to go about getting winter tyres or chains installed. It's this lack of knowledge which could be a retailer's greatest obstacle to making their sale.
To increase your chances of success this winter season, extend your service by reaching out to buyers and supporting them beyond the point of purchase. From giving customers advice or tips on how to install their tyres and tyre chains themselves, to offering them an installation service close to their home, buyers will be happy in the knowledge they're receiving the full package when they make their purchase.
For instance, at eBay we have recently ventured into this end-to-end shopping experience in the UK by introducing the availability for sellers to offer tyre installation services – whereby customers will be able to have tyres fitted at selected locations across the country for as little as £1 from nominated sellers. With this we hope to gain our customers' trust and loyalty, by offering them what they need: on the ground support to see that their purchase is fitted correctly.
To pave your way to success this January and capitalise on the opportunities in the winter tyre market, make sure you plan ahead and are ready to meet the waves of demand as the mercury drops. Use data insights to understand your audience and harness online retail, and up your service by offering to help loyal customers with fitting and installation.