Jorge Nogueira takes over as Arlanxeo's CEO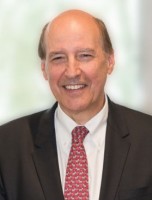 Starting 9 September, Jorge Nogueira is chief executive officer of Arlanxeo. He succeeds Jan Paul de Vries, who has left the synthetic rubber manufacturer to "seek a new professional challenge." Prior to his appointment as CEO, Nogueira headed the company's Tire & Specialty Rubbers (TSR) business unit, and he been a member of the Arlanxeo Executive Board since the joint venture was founded in April 2016.
"In Jorge Nogueira, a recognised industry and market expert is taking over as CEO," said Matthias Zachert, chairman of Arlanxeo's Shareholders' Committee. "He will drive the company forward in a persisting difficult market environment." Zachert also thanked the outgoing CEO for his work: "Jan Paul de Vries outstandingly positioned Arlanxeo in its establishment phase and was instrumental in ensuring that it has become one of the strongest players in the rubber sector. I wish him all the best for the future, both professionally and personally."
Jorge Nogueira was born in Argentina. His career began in Brazil with Dow Chemical, and after holding various managerial positions at the French chemical company Rhône-Poulenc in Brazil, China, the United States and France, he became CEO of the Brazilian company Petroflex S.A. in 2007. After Petroflex was acquired by Lanxess, Nogueira served in various leadership positions with the specialty chemicals company beginning in 2008. He has been in charge of the Tire & Specialty Rubbers business unit since January 2015.
A further change at Arlanxeo is that Christian Widdershoven is joining its four-member Executive Board on behalf of Lanxess. Widdershoven previously held leadership positions in the rubber sector at DSM and Lanxess, and is currently managing director of Arlanxeo Netherlands B.V. and head of the Keltan EPDM business.