'Well-balanced performance' – Nexen Tire launches Winguard Sport2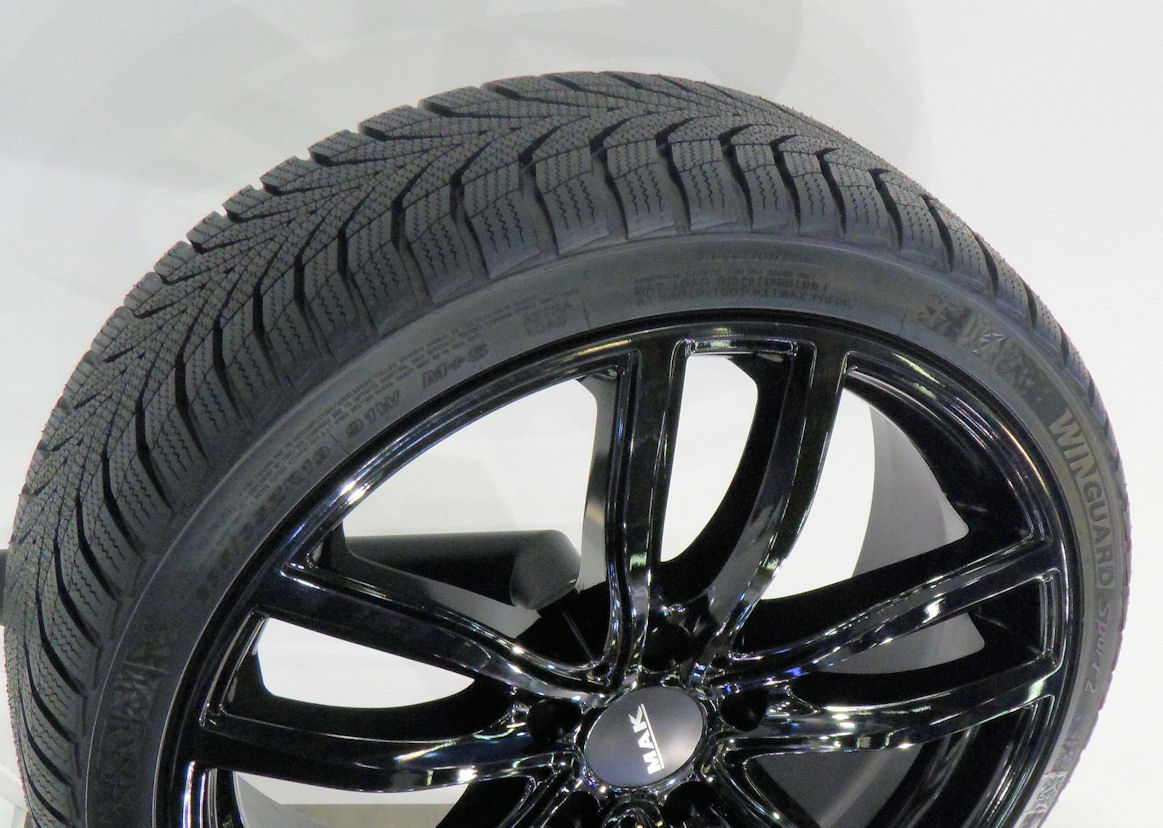 A new generation UHP winter product from Nexen Tire was unveiled at Autopromotec show on 25 May, and the Korean manufacturer states that its performance in all main areas – wet, dry and snow – is superior to that of the previous incarnation tyre. This replacement to the Winguard Sport range is called the Winguard Sport2, and it will be available for the coming winter in 25 sizes.
Upon introducing the Winguard Sport2 at the Bologna show, Ralf Flachbarth commented that the focus taken when developing the new tyre was to create a UHP product with "well-balanced performance" in wet, snowy and dry conditions. "All winter conditions needed to be addressed, and we covered these requirements with a v-shaped, directional tread design, variable-length blocks around the shoulder circumference and a special new 3D sipe design that improves winter performance in particular."
As is the case with all modern winter tyres, performance in winter conditions is provided by a combination of tread design and compound. The Winguard Sport2 pattern is a v-shaped design; the Nexen Tire development engineer shares that this configuration was decided upon due to its ability to evacuate water from the contact patch, and thus offer good aquaplaning performance, as well as the driving stability provided on wintry roads.
To optimise the footprint area for improved performance in the dry, wet and snow, the number of tread blocks has been increased. Whereas the Wingard Sport had 58, a total of 68 – 17 per cent more – encircle the Wingard Sport2. "This means more biting edges in order to improve overall snow performance," says Flachbarth. The tread blocks are covered with zigzag-shaped sipes. Traction in the wet is facilitated by the tyre's shoulder blocks, which feature additional sipes. "These generate a greater lateral force and thereby provide a further biting edge around the circumference of the tyre." Dry performance is enhanced by interlocking sipes.
Flachbarth comments that a tyre needs a compound that remains flexible at low temperatures in order to deliver high winter performance. "We achieved this by using a new version polymer blend and a new vulcanisation process. We used a nano silica with smaller molecules, and this is distributed more effectively throughout the whole compound."
In addition to the 25 sizes available for purchase prior to winter 2017/18, Nexen Tire is developing a further 12 sizes for release next year.