New tread compound boosts Metzeler Racetec RR Slick 'K2' performance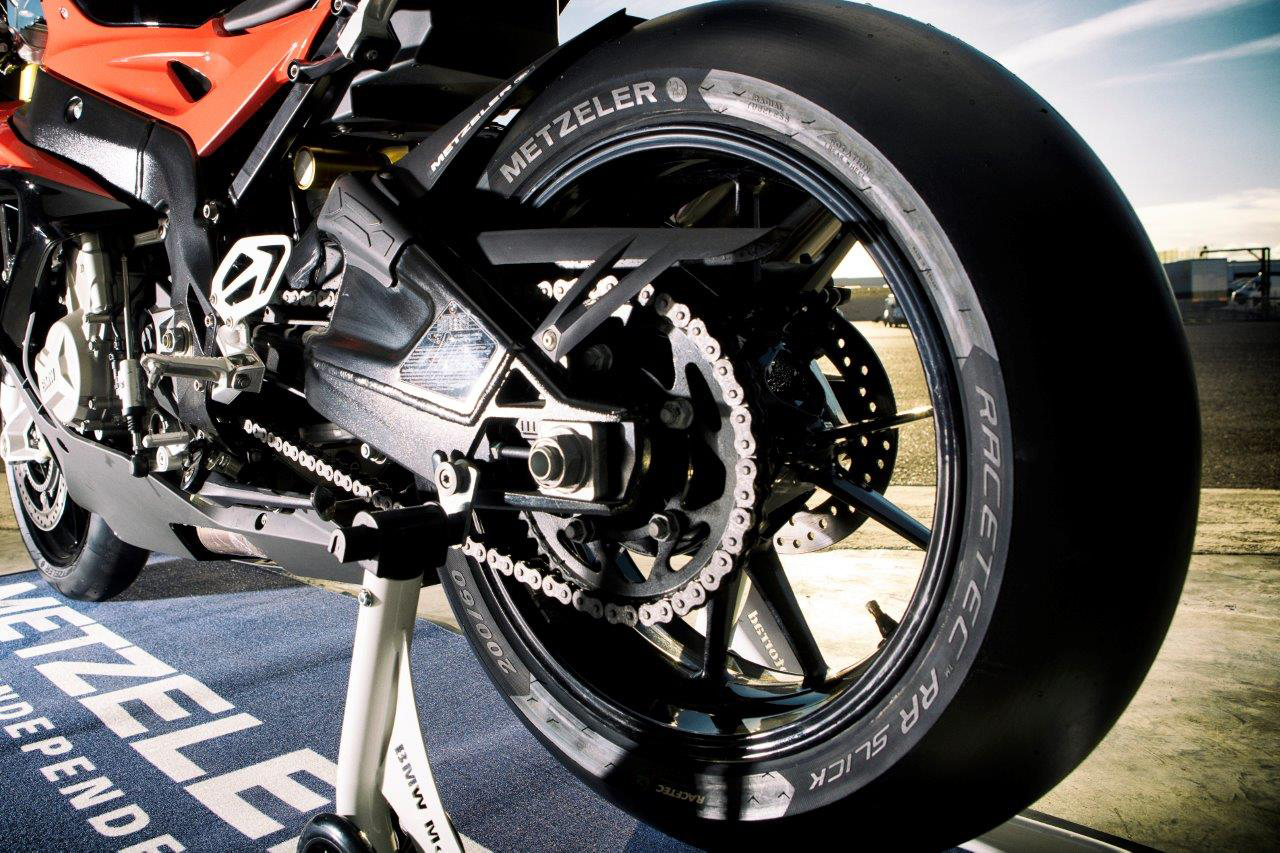 An addition to the Metzeler portfolio last year, the Racetec RR Slick is available in soft K1 and medium hard K2 compounds. The grip, handling and ride precision offered by the K2 version, as well as its durability, has now been improved thanks to an entirely new tread compound that Metzeler has developed for this tyre. Ever since the second half of last year, the brand's own test riders, as well as professional racers and ambitious amateurs, have been active on European race tracks in order to ascertain the best possible compound option.
Testing is now over and the updated K2 tyre has come to market, and Metzeler comments that the finished product shows that "the effort was worthwhile." According to the Pirelli brand, the new Racetec RR Slick K2 not only surpasses its predecessor in regards to grip, the improvements achieved have also been achieved over a noticeably broader range of temperatures. Furthermore, the Metzeler development engineers have increased the mileage achievable with the K2. This mileage is now in the 250 to 280-mile (400 to 450km) range, a distance equal to around 100 laps of an average racetrack.
"When it comes to tyres, you can never have enough performance on the racetrack, therefore we've now noticeably raised the bar with the new K2," says Björn Lohmann, customer account manager at Metzeler. "Initial feedback confirms we were able to achieve our set goals. The new K2 offers significantly higher service life than its predecessor, as well as a 'plus' when it comes to performance. In other words, exactly what ambitious racers require."
Dimensions and technical data for the new Racetec RR Slick K2 version remain the same as for the previous product. Both K1 and K2 tyres are available in the following sizes:
| | | | |
| --- | --- | --- | --- |
| Size | Rim width | Tyre width | Weight |
| 120/70 R 17 NHS TL – K1 & K2 | 3.50 | 120mm | 4.3kg |
| 180/60 R 17 NHS TL – K1 & K2 | 5.50 | 190mm | 6.5kg |
| 200/60 R 17 NHS TL – K1 & K2 | 6.00 | 200mm | 6.8kg |
All Racetec RR Slick compound variations are designed to be used at tyre temperatures between 70 and 80ºC, which means the use of tyre warmers is obligatory. Metzeler recommends a warming up time of 40 to 50 minutes. Recommended tyre pressures depend upon the asphalt's particular characteristics and temperature, and should be determined according to conditions prior to a race.