Local MP visits NFDA member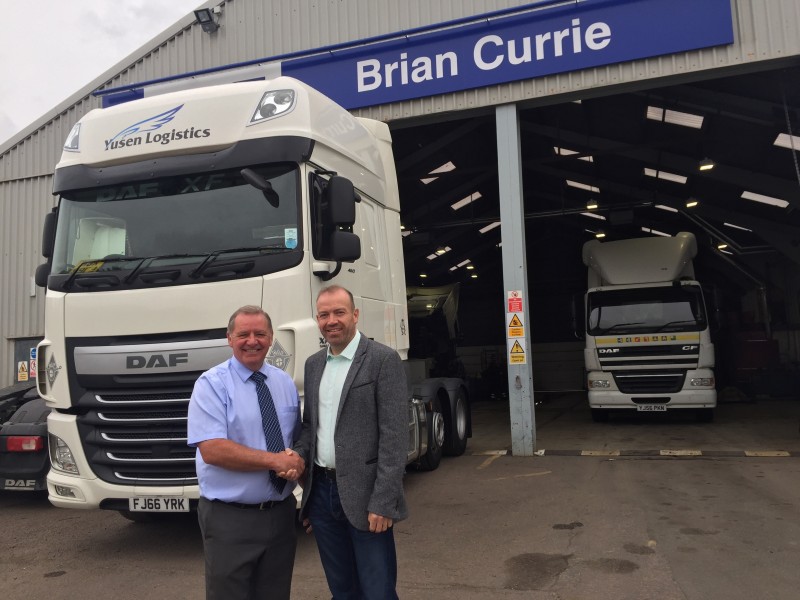 Chris Heaton-Harris MP visited National Franchised Dealers Association (NFDA) Commercial Vehicle member, Brian Currie DAF Truck dealership on Wednesday 30 August.
Chris Heaton-Harris, who has been a Member of Parliament for Daventry since the general election in May 2010, was on a site visit to discuss the general workings of the dealership and the sites local significance, including its contribution the UK economy and logistics industry.
Issues discussed during the visit included:
The need to privatize annual HGV testing to offer 24/7 service to operator's.
To simplify the Type Approval testing (IVA) for new trucks to cut delays.
To selectively recruit HGV Technicians from the EU to improve productivities and reduce service and compliance delays.
To ensure tariff free movement of components and new vehicles as DAF are manufactured in both Holland and the UK.
Brian Currie, chairman of the Brian Currie Ltd commented, "With Britain's exit from the EU upon us, we feel it is vital that the government agrees a free trade deal as all our parts and brands are sourced from Mainland EU. It is also imperative that we gain access to qualified technicians and staff from the EU due to the current shortage of skills in the UK."
Sue Robinson NFDA director, commented, "The visit provided an opportunity for Chris Heaton-Harris to find out more about the DAF dealer, and how the retail automotive industry provides high standards of operation in order to contribute to a thriving economy."