Key Parts extends braking programme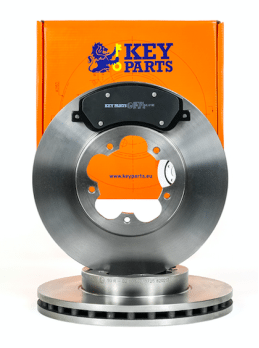 First Line has responded to the commercial realities driving the market and, in 2012, introduced a pure and simple range of components under the Key Parts brand. This competitively priced brand covers only the most popular applications for braking, steering & suspension, wheel bearings, water pumps and clutch kits, which offer minimum stock investment for maximum sales opportunity. Its braking portfolio – now totalling over 500 references – has grown by more than 50 brake discs and in excess of 190 brake pads within the past few months. Furthermore, all brake discs & pads, where required, are ECE R90 approved, ensuring total peace of mind about the high-quality products available.
Key additions include Brake Pad references KBP1813 for Vauxhall/Opel Vivaro and Renault Trafic and KBP2304 for Ford Fiesta VII applications, as well as brake disc references KBD4528 and KBD4529 for Kia Picanto models.