Hankook Ventus R-s4 arrives down under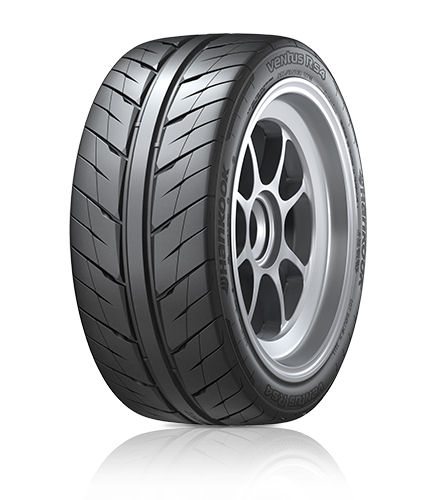 A successor to the Hankook Ventus R-s3 UHP range has been launched in Australia, and Hankook Tyre Australia says the new Ventus R-s4 semi-slick has been "designed with maximised grip, durability, and handling performance," making it "perfect for both track and general driving."
The Hankook Ventus R-s4 features a directional tread pattern with a wide centre block that's designed to improve steering response. Circumferential channels on either side of this block aid the evacuation of water from the contact patch, thereby reducing the risk of aquaplaning. The variable angle of the tread pattern grooves is said to optimise block stiffness, while Hankook says the high stiffness of the tyre's shoulder blocks improve steering response and cornering grip.
According to the tyre maker, the compound used in the Hankook semi-slick has been maximised for wet performance "by adding hydrophilic silica, by improving functionalised polymer and by increasing stiffness and heat generation of compound with functional resin applied."
Last but not least, Hankook shares that the construction of the Ventus R-s4 provides for "an optimum heat-generating footprint," resulting in sustainable high levels of grip.