Dunlop anticipates strong return to WEC in the Americas following summer break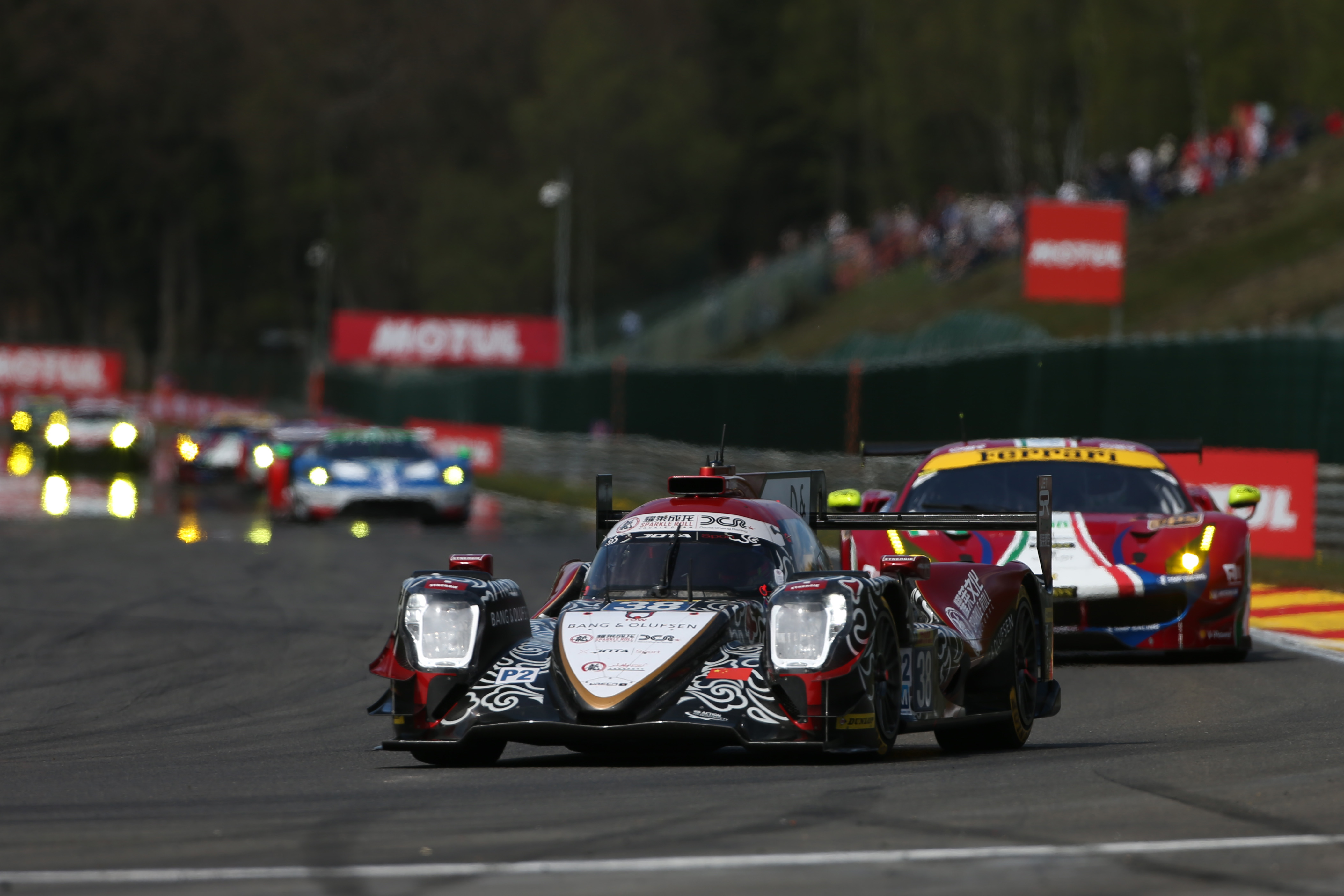 Tyre supplier completes mid-season testing
The World Endurance Championship's mid-season break is nearly at an end, but while many were taking advantage of the summer break, tyre supplier Dunlop conducted a test in the USA focussed on 2018 sportscar tyre specifications. The manufacturer states the findings will help its designers refine the models before track testing resumes after the current season.
Central and North America host the next two rounds in the FIA World Endurance Championship – rounds five and six out of nine – and both events could be among the hottest on the calendar. The 6 Hours of Mexico will take place on Sunday, 3 September, with the 6 Hours of Circuit of the Americas following on Saturday, 16 September.
The 6 Hours of Mexico returns to Mexico City's Hermanos Rodriguez circuit. 2016 saw a close battle in LMP2 with the local RGR Sport squad winning from the #36 Signatech Alpine by only 1.9 seconds, in a race that saw showers and the Dunlop intermediate tyre come into play. In the GTE Pro race it was the #97 Aston Martin that won the day with the sister #95 car finishing third to make it a double Dunlop podium.
After a move north to Texas, USA, the teams will take the green flag for six hours of racing at the Circuit of the Americas (COTA). Signatech Alpine and the #95 Aston Martin Vantage were both Dunlop winners at the track in 2016.
For LMP2, Dunlop is nominating the soft and medium-plus compounds. The wide operating windows give the broadest strategy options for the teams. For the GT cars the tyre allocation will be decided closer to the event depending on prevailing track and weather conditions.
In the LMP2 Championship, Jackie Chan DC Racing currently leads the series following the #38 car's Silverstone, Le Mans and Nürburgring victories. The #31 Vaillante Rebellion is next in the standings, 46 points behind with a maximum of 26 points available per event.
Dunlop highlights in the GTE standings include the Aston Martin Pro teams' points hauls from Le Mans with the #98 car now fourth and just 15 points from the leader. In the GTE Am class, both the Dempsey Proton Racing Porsche and Aston Martin #98 Vantage have finished on all four podiums, taking a win each at Nürburgring and Spa respectively to lie second and third in the championship and in easy reach of the leader.