Davanti's Wintoura range completes brand's entry into winter tyre market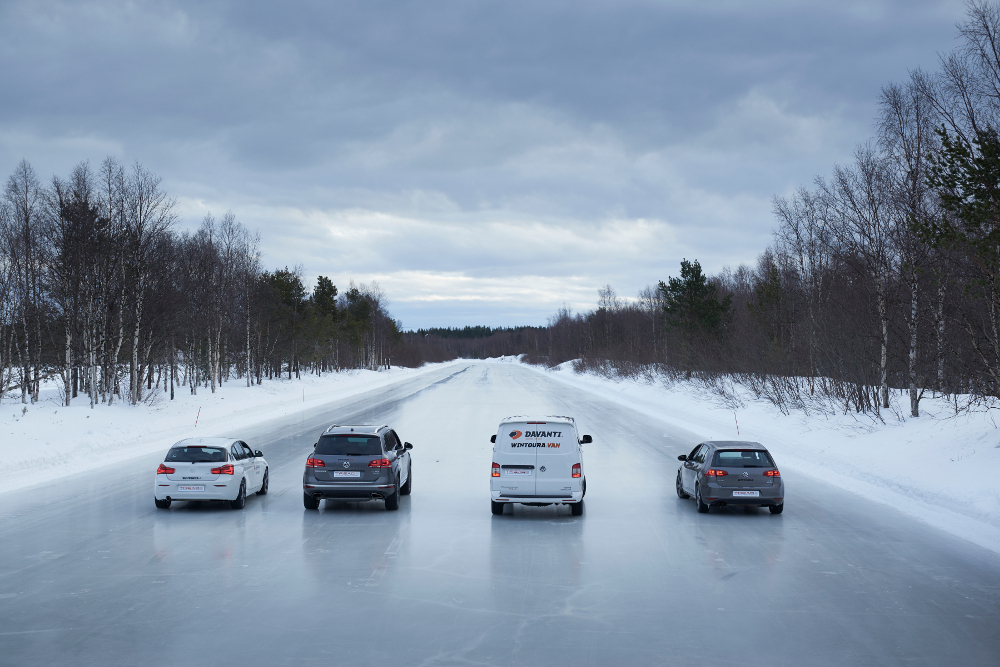 Davanti launched its new Wintoura winter tyres at Autopromotec 2017, marking the company's initial step forward into the sector. The range of winter patterns is the result of three years of design and development that culminated at the Test World Oy testing ground in Finland. Peter Cross, general manager of Davanti Tyres says, "Three years from an initial concept to production is a long time but it has been well worth the wait…
"The Wintoura range joins our highly successful summer tyre range  and are now on offer in most European markets consisting of four unique pattern designs – Wintoura, Wintoura+, Wintoura SUV and Wintoura Van with each one specially optimised for their specific application across fifty one fitment options."
The Wintoura is a directional high performance winter pattern that incorporates two wide circumferential grooves together with lateral channels to increase water dispersement and boost aquaplaning resistance. Also angled tread block edges effectively reduce road noise and numerous zig-zag sipes improve traction and lateral grip on ice and snowbound conditions leading to impressive levels of safety, comfort and fuel efficiency.
The Wintoura+ is a ultra high performance asymmetric tread pattern that includes three main non-uniform circumferential grooves for efficient water displacement plus three specially designed circumferential sipes and lateral grooves across the inner tread zone that improve traction and excellent braking performance in all winter conditions. Finally solid joined outer blocks and a square shoulder layout promote precise steering response and increased driver comfort.
The Wintoura SUV tyre incorporates a specially designed directional tread to provide superb traction and overall performance on snow along with two main circumferential jagged grooves and lateral channels for efficient clearing of water to safeguard against aquaplaning. Other features include 3D sipes to give extra grip on ice and snow plus connected outer shoulder blocks to increase handling stability at higher corner speeds.
Finally the Wintoura Van tyre includes an optimised symmetric tread pattern specifically designed for high traction and impressive braking performance even in severe winter road conditions and three circumferential tapered main grooves to effectively resist aquaplaning and improve traction. Robust interlocked centre tread blocks with three dimensional sipes provide reliable performance in all winter conditions plus an increased tread depth for high mileage and exceptional performance when driving in demanding conditions such as snow and soft and muddy surfaces.
Davanti currently presents more than 250 sizes across ten pattern options in its winter and summer ranges with the intention of introducing more tyres in due course and with the recent key appointments of Michael Eckert, European sales director and Danijel Tomasic – sales manager for South East Europe, the brand now has a growing dedicated sales team in Europe. The addition of the winter tyre range was seen by Davanti as essential in preparing for future growth on the continent, in part because of the legislative requirement to fit winter certified products in certain key markets.