Australian truck race series running on Giti tyres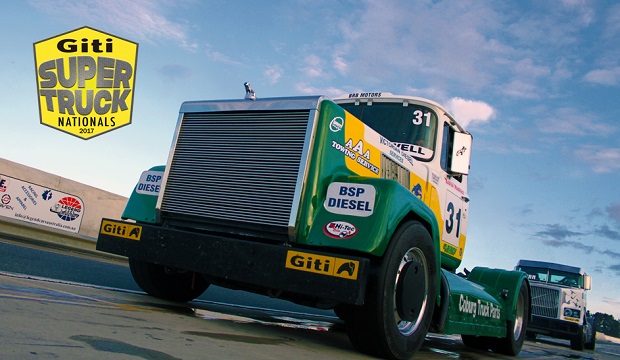 In its first truck and bus tyre racing series partnership anywhere in the world, Giti Tire has become the main sponsor of the 2017 Super Truck Nationals race series in Australia. The tyre maker's truck and bus race debut coincides with the launch of the Giti brand truck and bus range in the Oceania region.
As part of the sponsorship, specially-designed GitiCompete Race-Tuned V1 tyres are being used on all vehicles competing in the series, and the Giti brand will be represented at events through prominently-placed advertising material. This year's Giti Super Truck Nationals season kicked off in July with its debut at Wakefield Park Raceway, and will continue with three more events throughout the year.
Giti Tire says its participation gives the opportunity for the company to showcase the strengths of its tyres to truck drivers and enthusiasts, as well as further analyse its truck and bus tyre racing performance. The tyre maker reports that initial driver feedback indicates the Giti tyres "performed very well on the wet conditions of the track in their debut, giving confidence to the participating racers."