Zonecross – Bridgestone's new truck tyre brand for China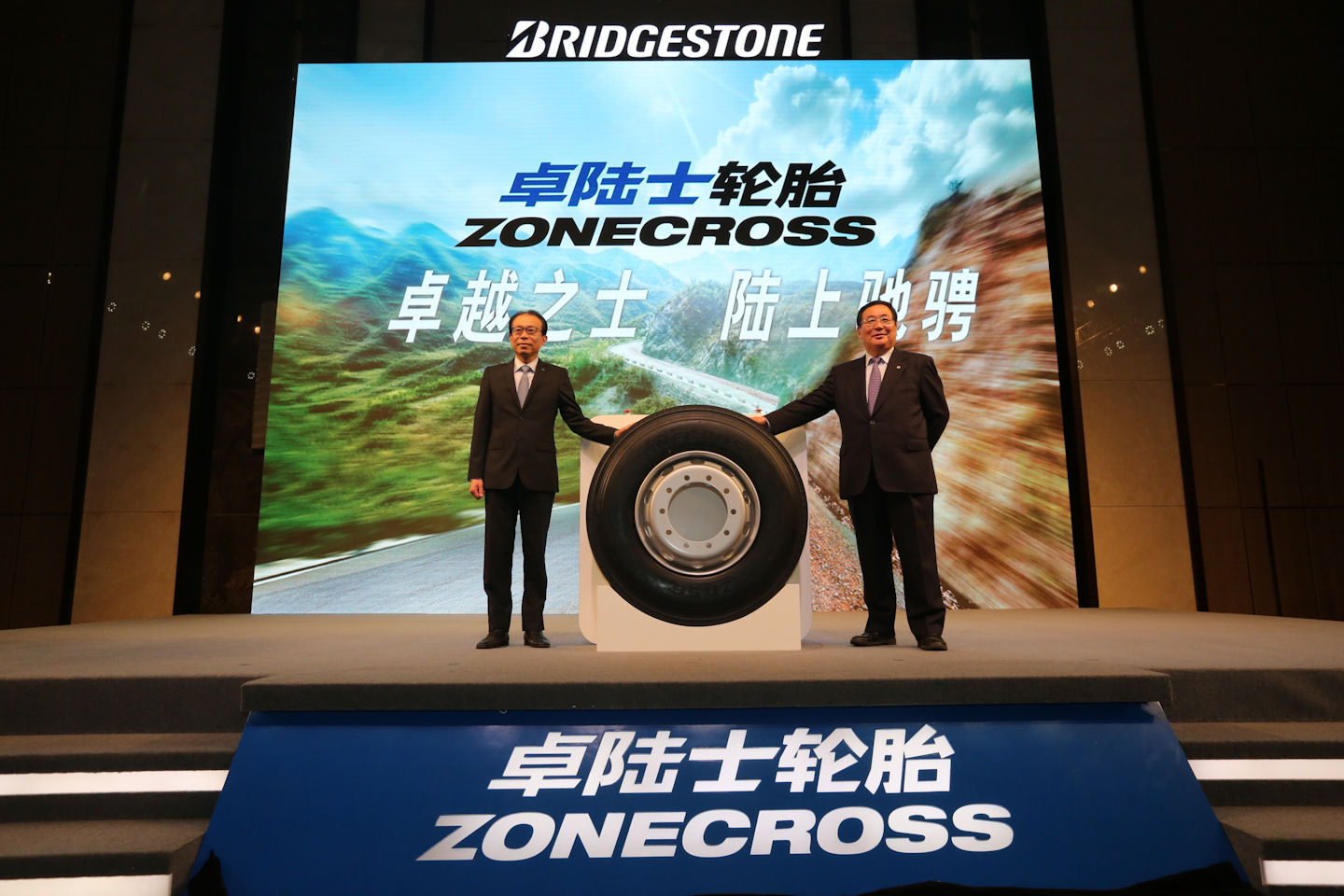 A launch was held in Shanghai last month for a new truck tyre brand that Bridgestone has developed specifically for the Chinese market. Zonecross is the name these products carry, and the brand is available in a launch portfolio of eight products for both high-speed motorway and short-distance mixed road use. Bridgestone (China) Investment Co., Ltd. will bring the new tyres to market in August.
Development of the Zonecross products began in 2015 and involved the Bridgestone (China) Research & Development centre in Wuxi undertaking a full analysis of China's commercial vehicle fleets and the conditions they operate in. The result is two ranges, whose names can be translated as 'Excellent' and 'Wide' (or 'Broad'). The first of these covers five size 12R22.5 tyres – the ZR56 all-position, the ZR16 steer axle, ZM26 drive axle, as well as ZM36 and ZR32 trailer tyres – and is designed to deliver good mileage during use on good-quality roads and motorways. The Wide range is made up of three size 11.00R20 all-position fitments – the ZL35, ZM85 and ZL87 – and is intended for shorter journeys on roads of differing quality. Bridgestone comments that its pre-launch testing of both ranges in a variety of conditions yielded "excellent" results.