Tockwith Motorsports returns to FIA World Endurance action at the Nürburgring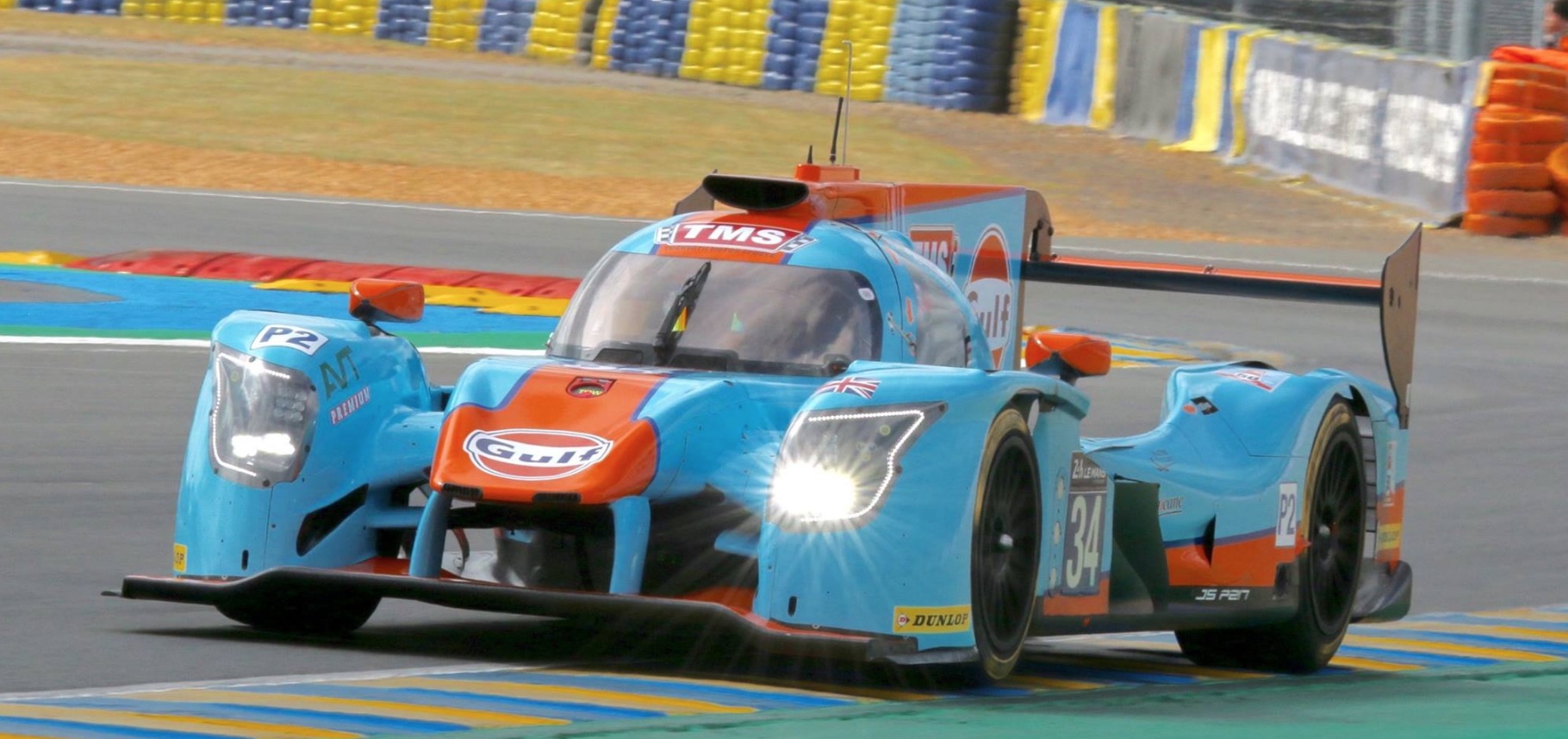 Tockwith Motorsports heads into this weekend's (July 14-16) fourth round of the FIA World Endurance Championship (held on the Nürburgring's grand prix circuit), keen to build on the valuable lessons it learned during a successful debut Le Mans 24 Hours where the team finished ninth in the LMP2 category.
The Yorkshire-based outfit, running the only Ligier-Gibson JS P217 in the WEC field with drivers Nigel Moore and Phil Hanson, will once again run in partnership with Gulf Oil International and sport the iconic blue & orange colour scheme during the six hour race in Germany.
And now having completed a 24-hour race distance almost completely trouble-free, TMS – which is new to the LMP2 category for 2017 – has learned a host of lessons about reliability and set-up with the French prototype and how to manage the Dunlop tyres it runs on.
"Le Mans ticked several boxes and gave us a lot of answers to questions we'd had about a car we're obviously still learning," said team principal Simon Moore. "We've found out how to make it run at a pace we want to do consistently and gained a greater understanding of the tyres we're using.
"We've also had the chance to bolster the team with more personnel in the break between races and signing Noel Flannery as No. 1 mechanic, with all his experience in LMP2, will bring a lot to the squad."
The team is approaching what is effectively a back-to-back weekend with the race in Germany followed immediately by the third round of European Le Mans Series at the Red Bull Ring, in Austria, on July 23.
"We've obviously done a full overhaul of the car since Le Mans, and in sprint configuration, given the higher downforce nature of the circuit, we expect to be much closer to the sharp-end on pace, but we'll obviously see how that works out when the car runs," said lead driver Nigel Moore.
"I absolutely adore racing at the Nürburgring and I've got plenty of experience from my time in the VLN so I'm looking forward to experiencing the grand prix track in a proper prototype."
Moore's co-driver Hanson, with whom he shares the 2016 Asian Le Mans Series crown, is hoping that Le Mans might trigger an upsurge in fortune for the team: "We were unlucky in Spa with some technical issues, but the car ran faultlessly at Le Mans – so I think we've overcome any teething problems we encountered and we're up for the fight this weekend."
The recently-turned 18-year-old added: "The higher aero demands of the Nürburgring should suit the Ligier better than the fast circuits we've raced on so far this year, so we're aiming for another solid LMP2 finish in the top ten."