Scottish AlloyGator distributor  appointed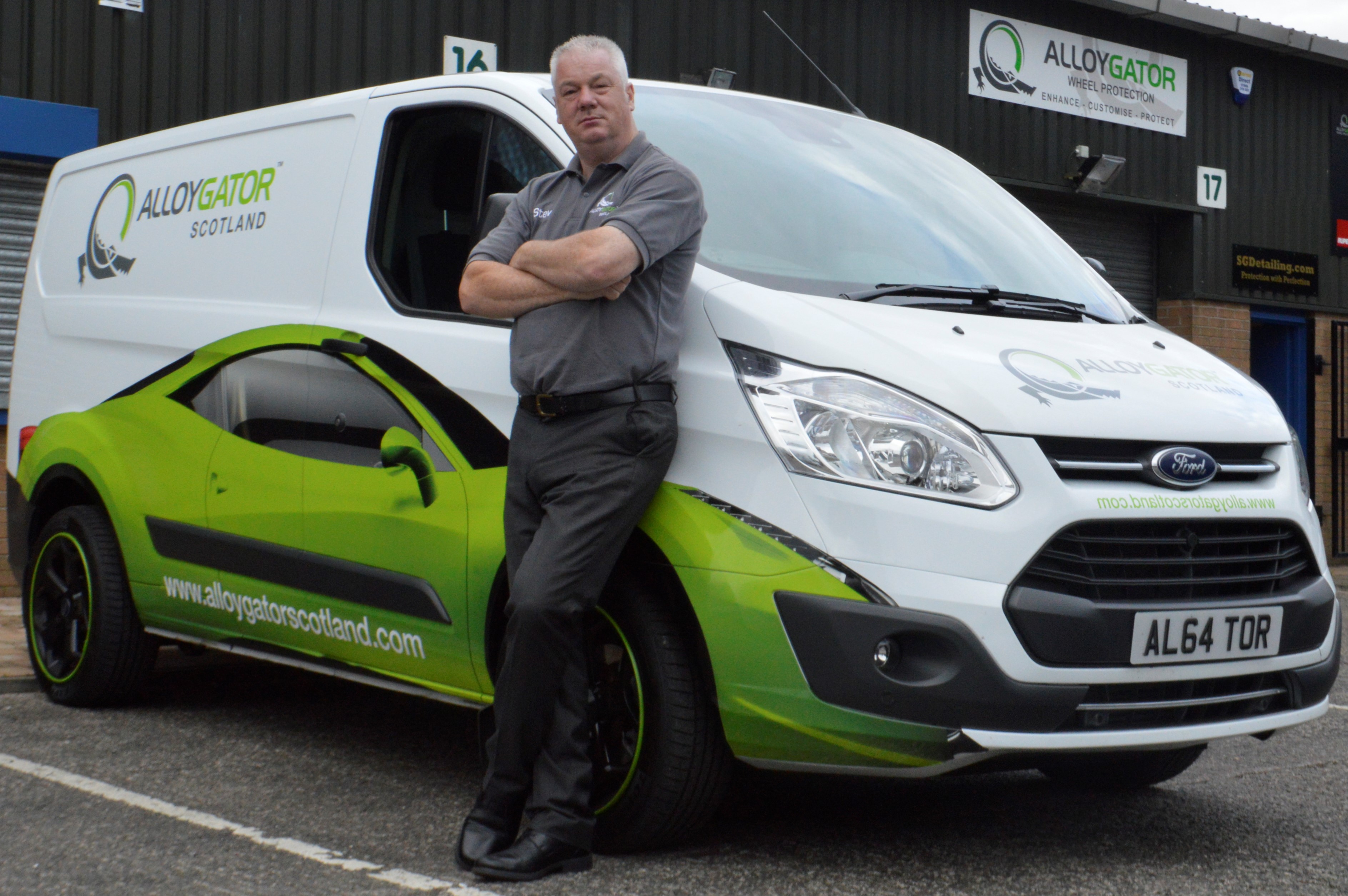 SGDetailing in Livingston has been appointed as the sole AlloyGator distributor in Scotland with the aim to build a close personal working relationship with Scottish fitters. As a result of the announcement, all existing Scottish trade accounts will now be able to order AlloyGator's wheel protection system directly through AlloyGator Scotland.
Stevie Galloway, owner of SGDetailing and AlloyGator Scotland, said: "I've been an approved AlloyGator trainer and fitter for two years so I see first-hand the benefits to motorists of having AlloyGators fitted to their vehicles.
"It's a fantastic product and now being the sole distributor in Scotland is a great opportunity for me to work closely with fitters and workshops so they can also see the many benefits of offering AlloyGator's to their clients."
Curt Rathbone, managing director at AlloyGator, said: "It is very exciting to appoint SGDetailing as AlloyGator Scotland. Stevie is a great believer in our wheel protection system and the business opportunities it provides to fitters. I'm sure his close industry connections with fitters and workshops will mean further growth for AlloyGator north of the border."
Workshops fitting just three sets of AlloyGators 'Exclusive' alloy wheel protectors per week at the company's recommended retail price of £150+VAT could be set to earn more than £17,000 per year in labour charges alone based on one hour's labour charge at £110.
Meanwhile, AlloyGator Scotland will be exhibiting at the Ignition Festival of Motoring from 4 to 6 August.