ATS Euromaster's MasterCARE keeps Cloudbass on the air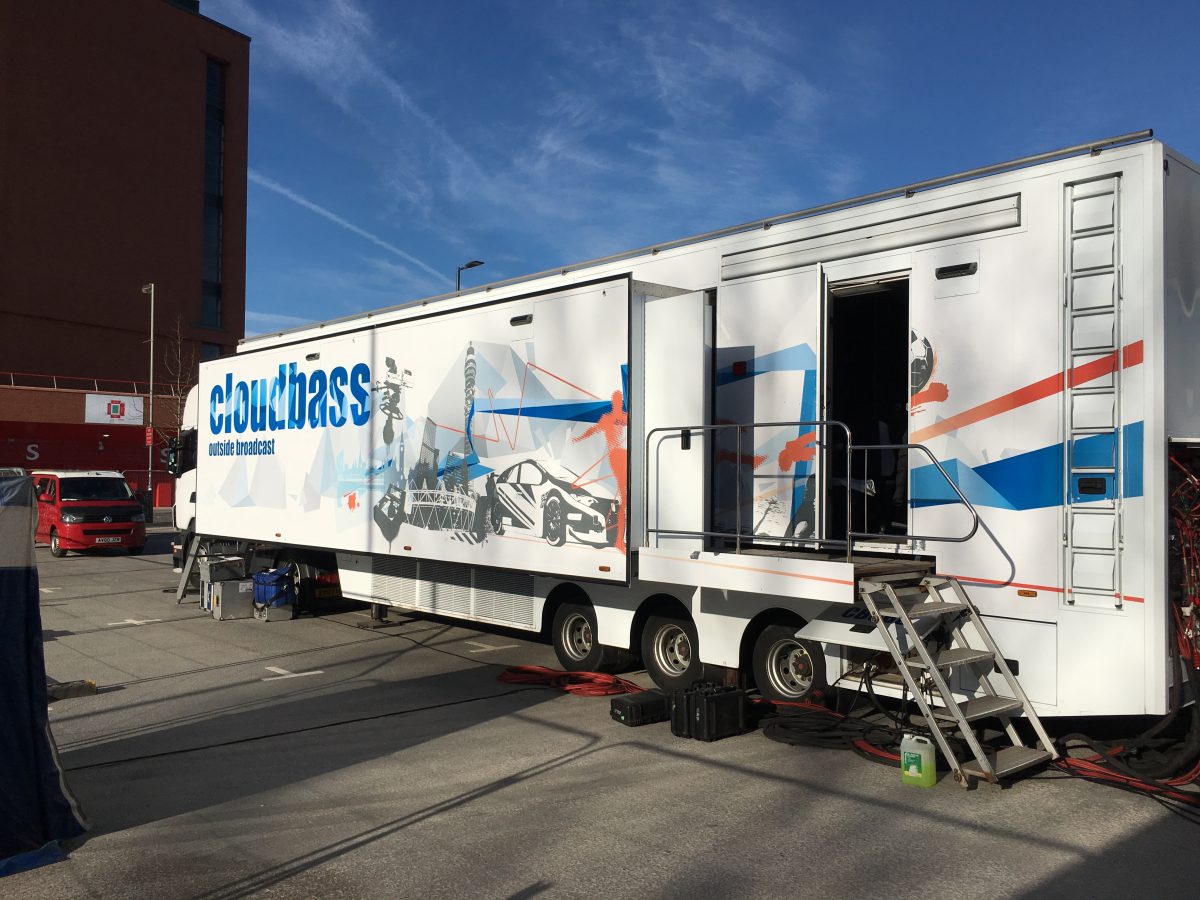 Specialist broadcast solutions company Cloudbass has signed a new deal with ATS Euromaster to maximise its vehicle uptime. Sky, BBC and ITV turn to Cloudbass to assist in the production of high profile live sports programming, including Scottish Premier League football and the British Touring Car Championship. For this reason, Cloudbass required a support partner that could keep its commercial vehicle fleet on the road and minimise tyre-related downtime.
By signing up to ATS Euromaster's proactive MasterCARE package, Cloudbass' fleet of 36 vehicles, including cars, Mercedes Sprinter vans, rigid trucks and 44-tonne tractor and trailers – including one the largest and most advanced outside broadcast units in the country – now undergo regular tyre inspections by expert technicians to identify and resolve any potential service issues before they arise.
ATS Euromaster's outstanding customer care and reliability are essential for supporting Cloudbass' core business. Terry Clay, transport manager at Cloudbass, says:  "Timing is critical for us and the last thing we want is for our tyres to be responsible for stopping any broadcast. All work must be done as quickly as possible so that our vehicles are always operational – we simply cannot have any vehicle downtime. But I know that in the unlikely event of a problem, I simply have to make one phone call to ATS Euromaster and then I can relax, safe in the knowledge that everything will be handled by the experts."
As part of the deal, Cloudbass now enjoys the benefits of a premium Michelin fitment policy, with tyres guaranteed to offer improved safety, wear and reliability.
The combination of quality tyres and a proactive maintenance policy also offers a number of financial benefits, as Clay explains: "MasterCARE helps improve our budgeting procedures. Previously our tyre bills would be impossible to track as work was very much being done on an 'as and when' basis. Now we get a detailed electronic report that documents exactly what tyres will need changing and when that will need to happen, as well as how much it will cost. That's a massive benefit for us."
Cloudbass specialises in outside broadcast production for sporting, entertainment and current affairs programming across a wide range of digital and terrestrial media. It works with the likes of Manchester United, Liverpool and Chelsea football clubs to facilitate content for their in-house TV channels, at major sporting events including Euro 2016 and London 2012, and on programmes such as BBC Question Time and Robot Wars.