Apollo Tyres launches two-wheel range in Sri Lanka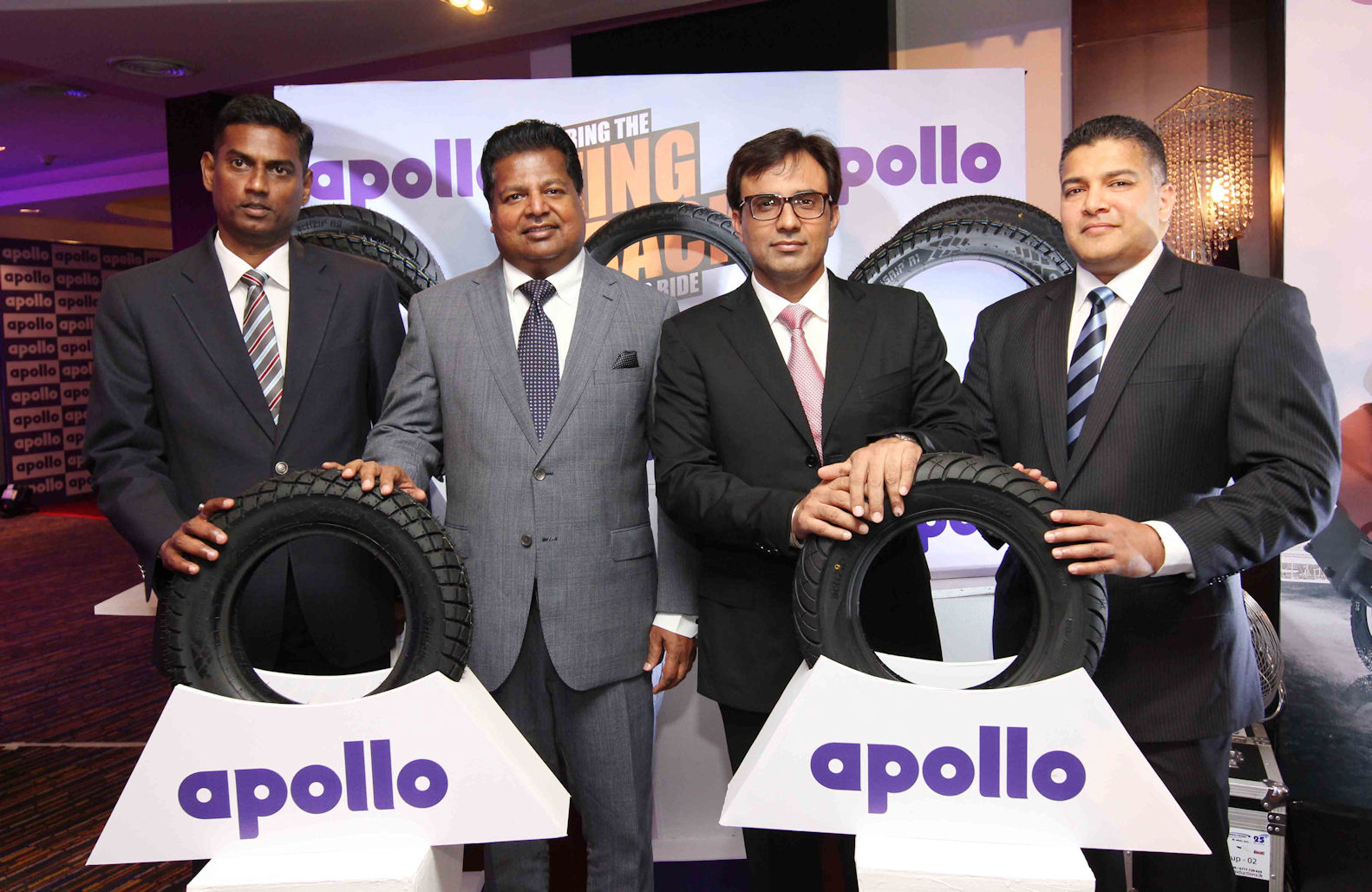 With the introduction of its two-wheel tyre range, Apollo Tyres now offers its full portfolio in Sri Lanka. As is the case with the company's other products, the two-wheel range is being distributed within the country by sole national distributor Ideal Wheels & Tyres.
Sri Lanka contributes more than 20 per cent of the company's exports to South Asian Association for Regional Cooperation (SAARC) countries. Apollo Tyres entered the Sri Lankan market in 2011 and states that its products have been "well accepted across the country," benefitting as they do from the similarities in road conditions and vehicle fleet that Sri Lanka shares with Apollo's home market of India. The tyre maker estimates that Sri Lanka's two-wheel market consists of some 250,000 to 300,000 vehicles a year.
Commenting on the introduction of the two-wheel range, Satish Sharma, president, Asia Pacific, Middle East & Africa (APMEA), Apollo Tyres Ltd, said: "With Sri Lanka being the top island economy of the future, and FDIs in the country increasing nearly 150 per cent in 2016, we see this is as an opportunity for us to increase our focus here. We are looking at capitalising on the increasing automotive sales, especially the two wheelers. We are using our Indian experience on the kind of tyres, services and training required to allow vehicle owners in this country to maximise on products' performance."