TerraClean network unites to bring Deegan back to Clio Cup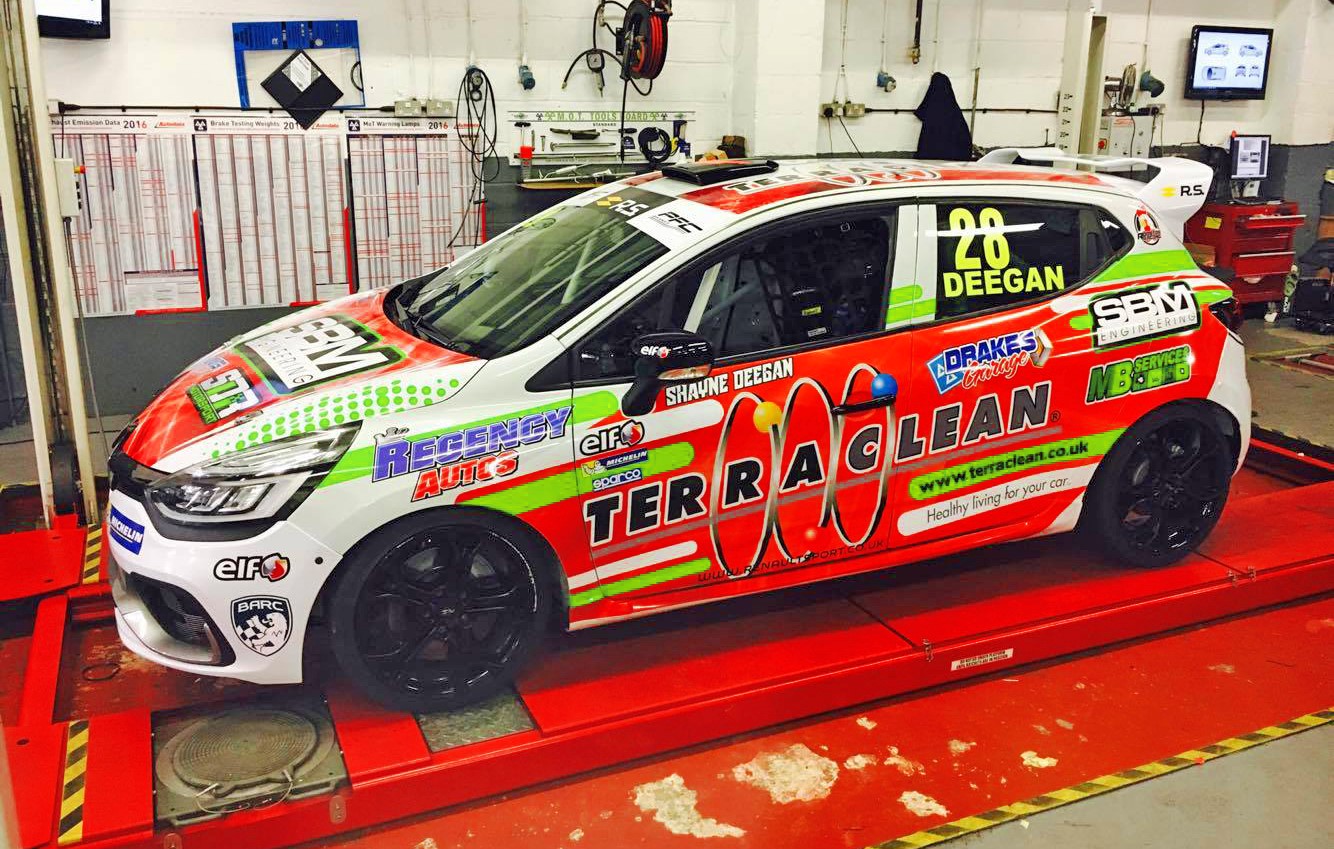 The TerraClean network of service centres have come to the aid of Renault Clio Cup racing driver Shayne Deegan of SDR Motorsport, after he suffered a major crash in the series at Donington recently.
The side-impact crash resulted in his car being ruled out for the rest of the season – but the engine de-carbonising brand TerraClean has stepped up and got behind the driver, sponsoring him and helping to arrange a new car for the remainder of the series.
Deegan is part of TerraClean service centre Regency Autos, based in Cambridge. He said: "When this sort of thing happens you fear the worst and I'm incredibly grateful that the TerraClean 'family' has stepped in and saved our season. We will all be working extremely hard now to get back on our feet and push forward up the championship."
The TerraClean network also sponsors PP Motorsport's James Colburn, also in the UK Clio Cup, as well as former double British Touring Car Championship (BTCC) Champion, Colin Turkington.
A TerraClean service, which restores a vehicle's performance, reduces emissions and improves MPG is available in the UK from Randstad Ltd and delivered through a national network of service centres. Phillip Dowd, Randstad sales director, said: "The TerraClean network of service centres continues to prove it is the most generous and helpful network of its kind to fellow service centres. We are a very tight-knit network and so when we heard of Shayne's crash and its implications, the network rallied together and voted to support Deegan and his SDR Motorsport team for the rest of 2017.
"It takes a great deal of effort, hard work and funding to prepare for this cup and it is extremely unfortunate that this has happened to Shayne so early on in the season. However, we are determined to get him back on track and look forward to helping him on his road to recovery and seeing him shine once more."