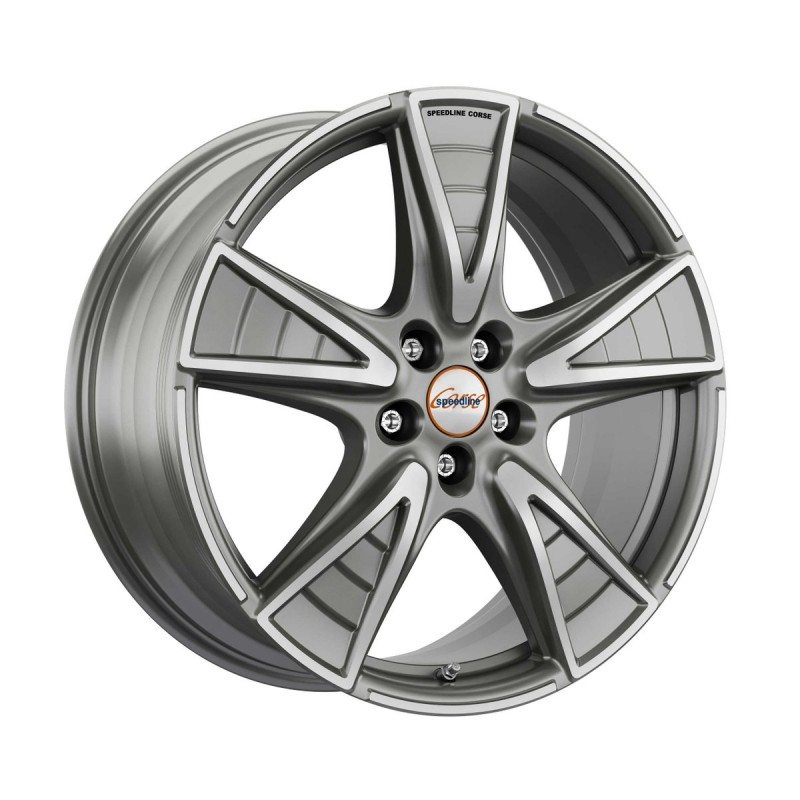 Speedline Gladiatore
Speedline has announced a 20 inch version of its SL7 Gladiatore alloy for large saloons, four-wheel drives and luxury SUVs. The wheel has a striking graded design devised to call to mind a Roman gladiator's round shield.
The Gladiatore's finish is designed to convey subtle, understated aggression. A new ferric anthracite matt-front diamond cut surface provides improved protection from salt, grit and other road detritus, and makes the staggered layout of the spokes more apparent. It means the SL7 Gladiatore's finish should have greater longevity, while its laser engraving emphasises the SL7's sporty character and its maker's motorsport background.
Speedline describes the new Gladiatore, despite its ancient name, as a decidedly modern wheel, which benefits from Speedline's Flowforming technology, a system designed to increase strength and quality. The SL7 is a lightweight, strong alloy tested to destruction during the extensive research and development process.
The 20" SL7 Gladiatore has been developed for owners of high-end saloons and luxury SUVs. Some examples of these include the BMW X1, X3, X5 and X6, the Jaguar XE, XF, XK and newly launched F-Type, the Audi Q3, Q5 and Q7, the Mercedes GLC, GLK and ML, the Porsche Macan and Cayenne, as well as the VW Touareg, Ford Kuga and Volvo XC90. It can also be ordered in fitments intended for Range Rovers and Jeeps, making it a truly multi-faceted wheel and one available to a huge number of potential buyers.
Category: Product News