Scottish Enterprise investing £4.5 million in Michelin Dundee plant project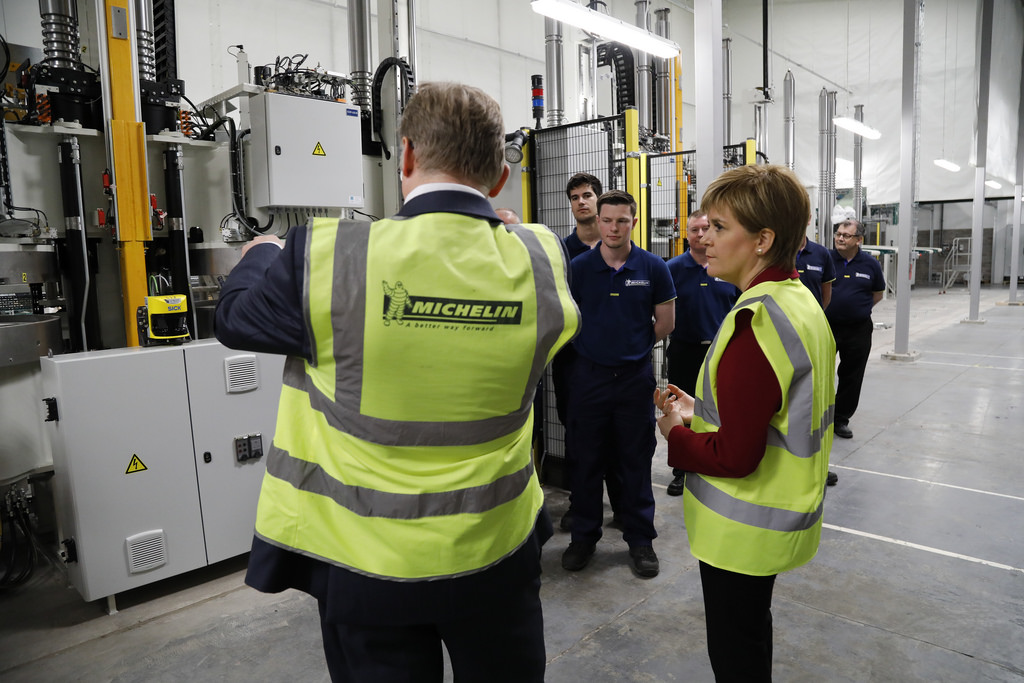 Demand for larger tyre sizes continues to increase, and Michelin intends to better equip its Dundee factory for their production through a project being implemented at a total cost of £16.5 million. Scottish First Minister Nicola Sturgeon announced yesterday that Michelin's own investment will be supported by a £4.5 million Environmental Protection Grant from Scottish Enterprise.
The tyre maker intends to introduce a new manufacturing technique in the plant that is expected to deliver significant environmental improvements, including new technology to reduce CO2 emissions by 7,140 tonnes per year. New premises will also be built.
Making the announcement while touring the site, the Sturgeon said: "Michelin is a global leader in developing the latest technology and this investment in making the next generation of fuel efficient tyres is another great example of a highly innovative company. This commitment and investment in the Dundee site will support the 850 fantastic, skilled workers here to remain at the cutting edge of their industry and help the worldwide drive to the low carbon economy.
"Michelin's investment in Scotland is testament to our thriving manufacturing industry and its position as a key growth sector for the economy. Their continued commitment is proof of the skill and value of the Scottish workforce," the First Minister added.
"We're delighted the First Minister is here to announce this significant investment," said Dundee plant manager John Reid. "It represents a very important step forward for the factory and forms part of a much bigger investment to transform the plant. None of which could we have achieved without the fantastic support of Scottish Enterprise."
Adrian Gillespie, managing director of Growth Companies, Innovation and Infrastructure at Scottish Enterprise, commented: "It is fantastic news that Michelin have chosen the Dundee site as the location for the first industrial scale implementation of their new electric curing technology, helping make the site even more efficient, growing the range of tyres it is capable of manufacturing, and helping to secure its future growth. Working closely with the Michelin leadership in Dundee we're delighted to play a part in making this happen through Environmental Aid."