Sava launches Eskimo SUV 2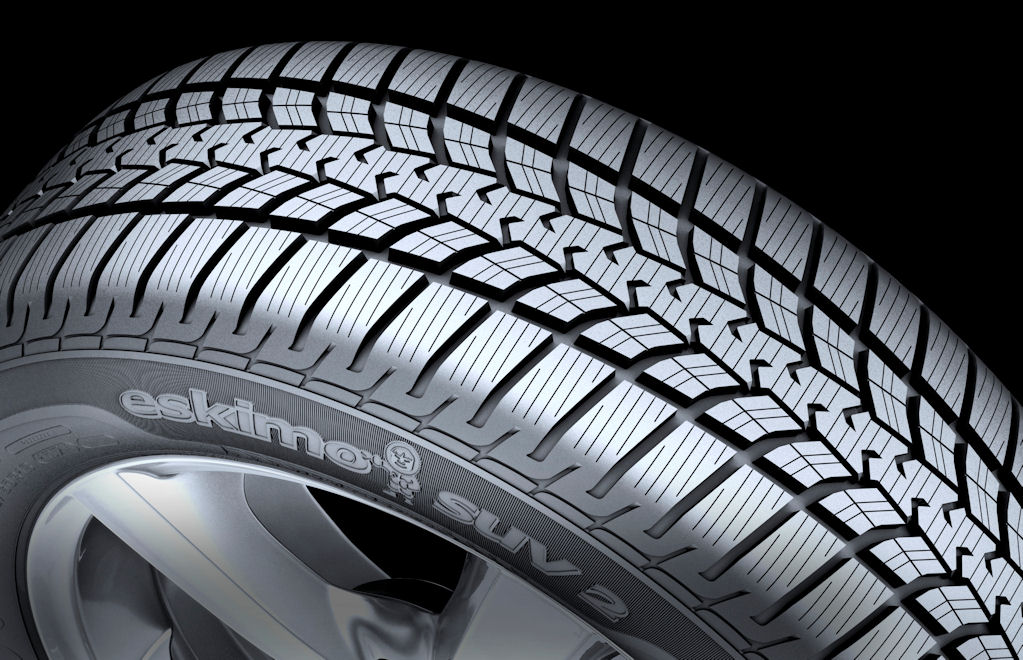 A new SUV tyre has joined the Sava range. The Eskimo SUV 2 gives the Goodyear brand a tyre that is "specifically designed to provide exceptional snow handling and optimised braking for SUVs." Goodyear states that it offers "peace of mind for Europe's harsher winters." The Eskimo SUV 2 is available in five sizes for 17 and 18-inch rim diameters.
According to the manufacturer, the tyre's rib design offers "improved steering capability," and the central rib has been optimised for reduced noise on dry road surfaces – without compromising on traction in winter conditions. The 'Multi-Radius Tire Contour' generates a long and wide footprint, and Goodyear says this results in even pressure distribution between the tyre and the road. "This ensures better control and provides a large contact patch on ice-covered roads."
The Sava Eskimo SUV 2's tread blocks are optimised for SUVs, and according to Goodyear allow for exceptional snow handling and braking. "These blocks allow for stronger edges, which enhances force transmission on snow-covered roads." The circumferential grooves are optimally positioned to absorb and disperse water from the tread quickly, resulting in excellent grip on wet roads.