Kerr's Tyres & Auto to invest £2 million creating 15 new jobs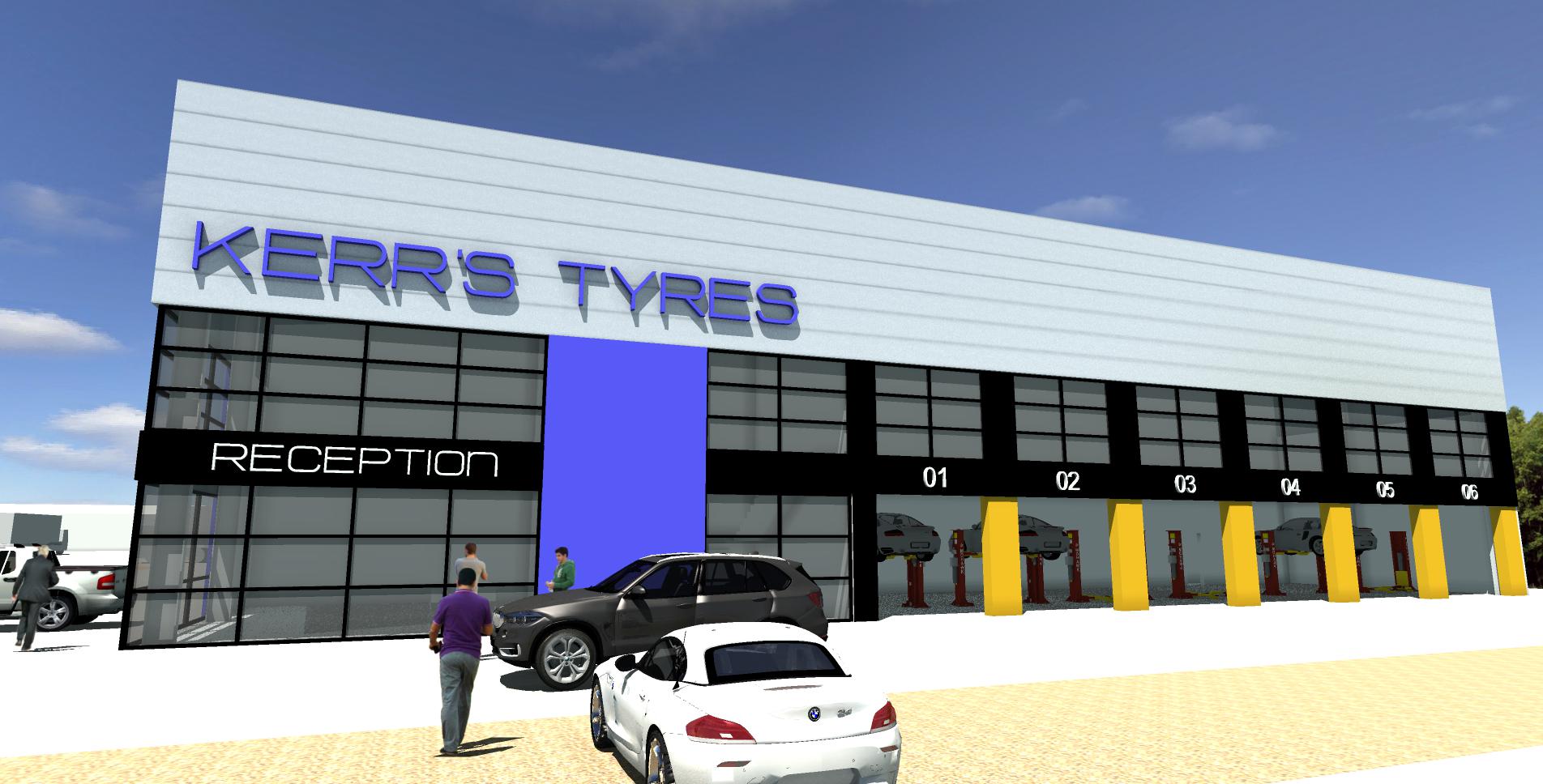 Kerr's Tyres & Auto, a family-run business first established in 2002, has announced plans to invest in its current premises throughout the province with plans to open a further two additional centres over the next two years. This means investing up to £2 million in the business, creating at least 15 new jobs and a new training facility designed to help with upskilling fitters.
With centres in Antrim, Belfast, Coleraine and Newtownards, Kerr's Tyres & Auto intends to relocate its current Antrim-based centre, developing a new green field site into its new headquarters for the company, which upon completion in early 2018 will be one of the largest retail tyre centres in the UK & Ireland.
The new company headquarters will feature a state-of-the-art training facility to tackle fears of skills shortages within the automotive industry, with emphasis on tyre fitting and service quality – as tyre fitting is a profession currently without official accreditation.
With key focuses in professionalism, safety and skills development, Kerr's Tyres & Auto's new training facility will establish its own in-house training programme for new and prospective employees. The facility will also be open for third-party hire for organisations involved in mechanical and automotive education programmes.
Commenting on the company's expansion plans, Norman Kerr, managing director at Kerr's Tyres & Auto, said:
"At Kerr's Tyres & Auto, we are continually exploring opportunities for both improving the company and its employees. Only 2 years ago we invested over £1 million pounds, we now have a workforce of over 50 employees and the development of our new headquarters, coupled with dedicated training programmes, will boost this further, providing necessary skills for progression and employment within the industry."
It has also been confirmed that Kerr's Tyres & Auto intend to develop a further two new centres in Northern Ireland.
"Expanding our services across Northern Ireland, we plan to open two new centres – one in the south east and one in the south west. Additionally, we are also looking toward the redevelopment of our current sites, investing significantly over the next two years in upgrading our facilities to enhance service quality and boost output and vehicle turnaround times," Norman added.
Kerr's Tyres & Auto provide a range of services specialising in tyres and automotive servicing and repairs. It is also a leading supplier of Commercial Tyres and offers 24-hour emergency assistance throughout Europe for both the public and commercial fleets.