Horiba Mira gives test facilities an electric boost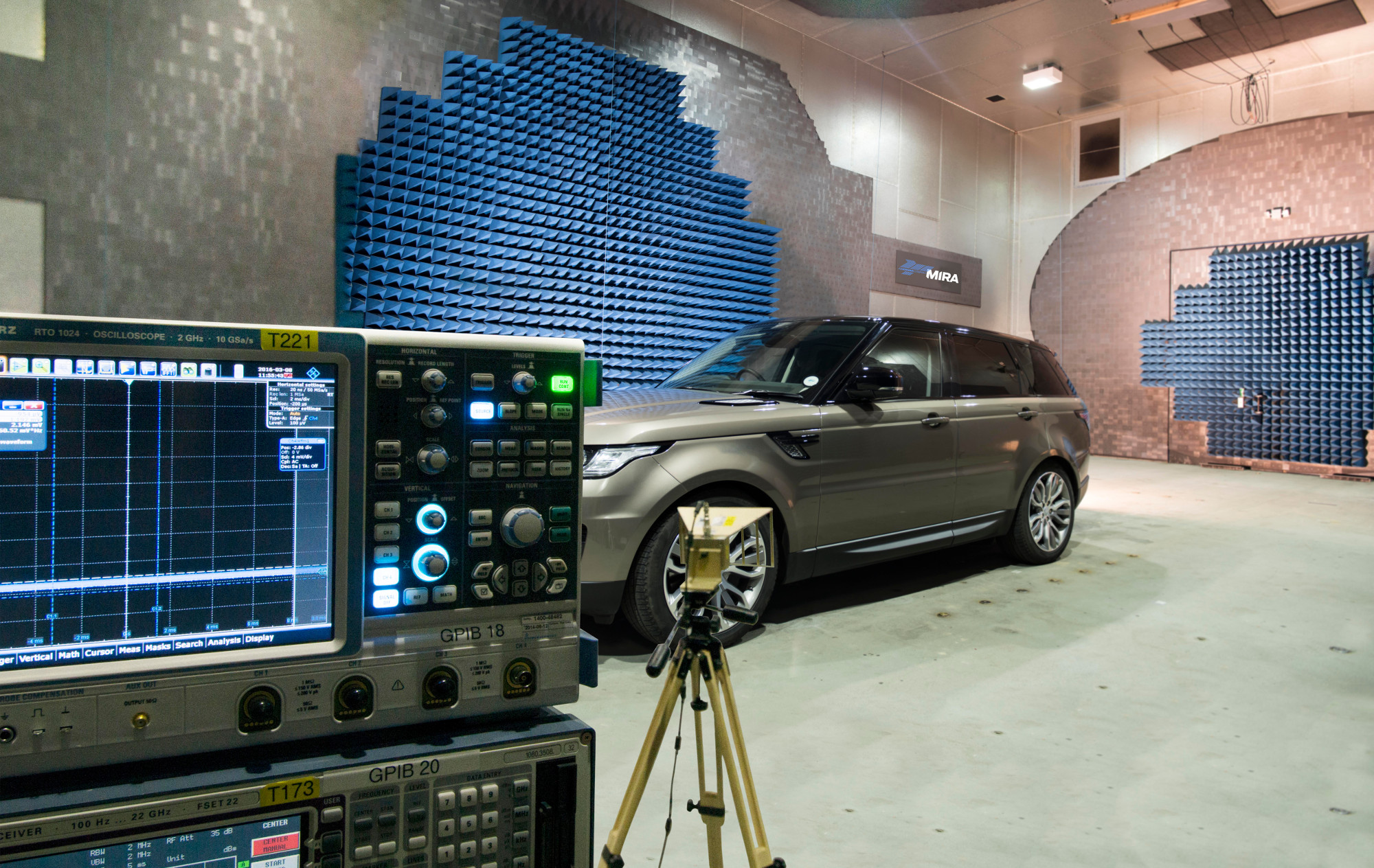 Horiba Mira has improved its capabilities in Electromagnetic Compatibility testing, investing in a range of new components to add to its world-class facilities. As part of the £0.5m investment, Horiba Mira has acquired a range of products which support the latest developments in plug-in vehicle technology.
Working with EM Test and its parent company, Ametek, Horiba Mira has introduced an enhanced three-phase AC/DC power source, exclusively designed and developed to meet the needs of commercial, military and aerospace EMC testing. Created by EM Test in response to Horiba Mira's requirements, NetWave 90.2 is suited to support the need for a clean reference source for Harmonics and Flicker testing.
Mark Emery, EMC Technical Manager at Horiba Mira, said: "This investment represents the first phase of our growth strategy within EMC to support the test and measurement of electric vehicles and their sub components. These new acquisitions from EM Test will allow Horiba Mira to service the EMC needs of cars, buses or trucks at an unparalleled level within the UK and Europe. Horiba Mira has worked successfully with EM Test for over 20 years and we look forward to working with them on our future EMC requirements in the coming years."
In addition to the NetWave 90.2 installation, Horiba Mira has also upgraded its Heavy Vehicle – Semi Anechoic Test Facility lining, which will meet CISPR 16-1-4 Normalised Site Attenuation requirements.