Vettel wins one of Monaco's fastest ever grands prix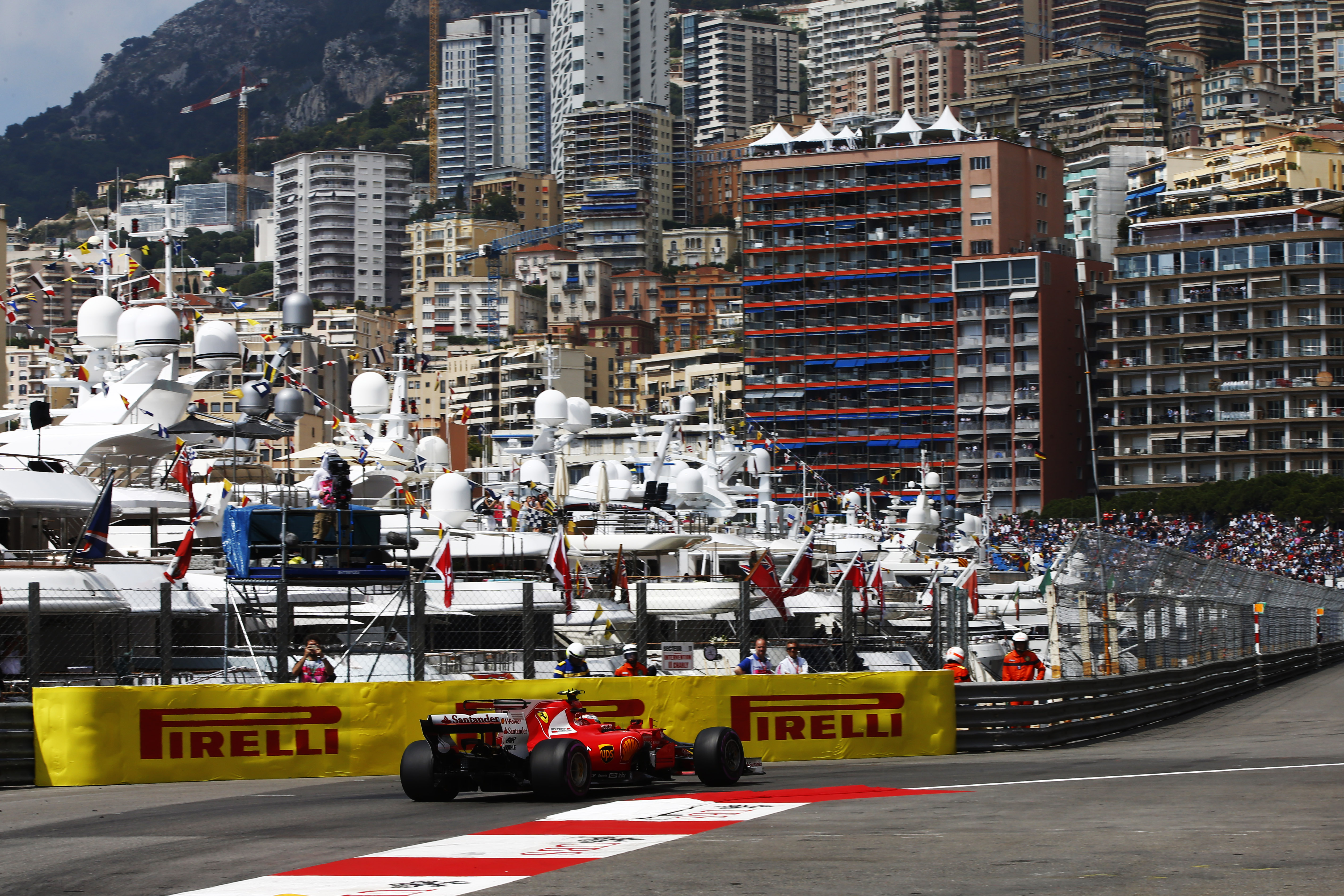 Sebastian Vettel won one of the fastest ever Monaco grands prix, using a one-stop strategy. The Ferrari driver used Pirelli's P Zero Purple ultrasoft and Red supersoft tyres in the expected fastest strategy, running a longer – and faster – first stint than teammate Kimi Raikkonen, who qualified on pole and finished second. A similar strategy was employed by Red Bull's Daniel Ricciardo to make up two places from his grid position and claim a podium finish.
McLaren's Jenson Button and Sauber's Pascal Wehrlein tried an early stop in the hope of gaining track position. Most drivers adopted a one-stop tactic, although some tried an alternative approach. During the safety car period with about 15 laps to go, Red Bull's Max Verstappen took on a final set of ultrasofts in an attempt to get past the Mercedes of Valtteri Bottas. Mercedes driver Lewis Hamilton started from 13th and completed a long opening stint on the ultrasoft before ending up in seventh.
Pirelli explained that the punctures suffered during the race were down to a problem with the track at the exit of Turn 1towards the end of the grand prix.
Without the safety car period, this was one of the fastest grands prix in Monaco ever held, with the fastest race lap set by Force India's Sergio Perez being more than three seconds faster than the 2016 equivalent (which had been beaten by the second lap).
Mario Isola, Pirelli's head of car racing, states: "Although it was always clear that a one-stop strategy would be optimal, there was a very wide range of possibilities as to when the drivers could stop, clearly seen throughout the race. As expected, wear and degradation were low, which allowed for long stints even on the ultrasoft, even though track temperatures were quite high for Monaco.
"Congratulations to Ferrari for sealing a historic one-two at this very special circuit."