Tim Walker shooting Pirelli Calendar in London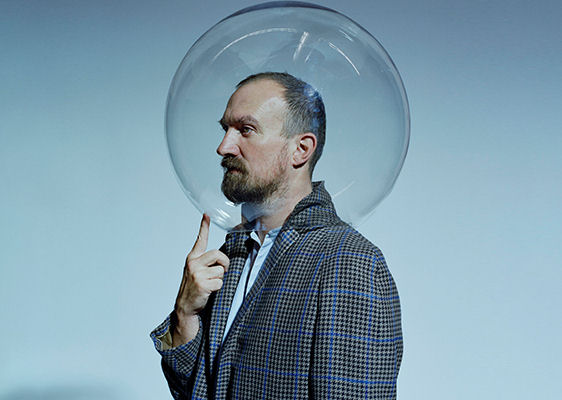 The 2018 Pirelli Calendar is being shot in London at the moment. Pirelli likes to keep the content and themes of its upcoming 'Cal' projects under wraps prior to their official unveiling, so we'll likely have to wait until November to see more than a sneak preview or two. One detail Pirelli has shared, however, is that next year's Calendar will feature the photographic artistry of Tim Walker.
While Pirelli isn't prepared to betray any details about Walker's interpretation of the new Pirelli Calendar, it comments that the London-based photographer is "known for the absolute originality of his sets, which have often seen him described as 'dream like' and 'surreal'".
After graduating in Photography with the highest marks at the Exeter College of Art, Walker began his long career by immediately winning third prize in 'The Independent Photographer of the Year' contest. After obtaining his degree in 1994, Walker worked as a freelance assistant photographer in London, before moving to New York as assistant to Richard Avedon. Returning to London, he first focused on portraits and documentaries for the British press and at age 25 did his first fashion shoot for Vogue. Since then, for over a decade, Walker has worked on a long series of Vogue international editions, as well as for W Magazine and Love Magazine.
Walker's first important international exhibition was in 2008, at London's Design Museum, and in the same year he published his book 'Pictures'. Two years later, in 2010, he approached short films, a world he continues to explore to this day: his 'The Lost Explorer' was shown for the first time at the Locarno Film Festival and then won the prize for the best short at the Chicago United Film Festival in 2011. In 2012, he inaugurated his photographic exhibition 'Storyteller' at Somerset House in London, the same year that saw the publication of his book of the same name. The following year, a collaboration with Lawrence Mynott and Kit Hesketh-Harvey led to the publication of "The Granny Alphabet", a collection of portraits and illustrations that celebrates grandmothers. Walker received the "Isabella Blow Award for Fashion Creator" from the British Fashion Council in 2008, as well as the Infinity Award from The International Center of Photography in 2009 and an Honorary Fellowship from the Royal Photographic Society in 2012.