The Parts Alliance hails 'unprecedented success' of 'Dream Drive' Delphi promotion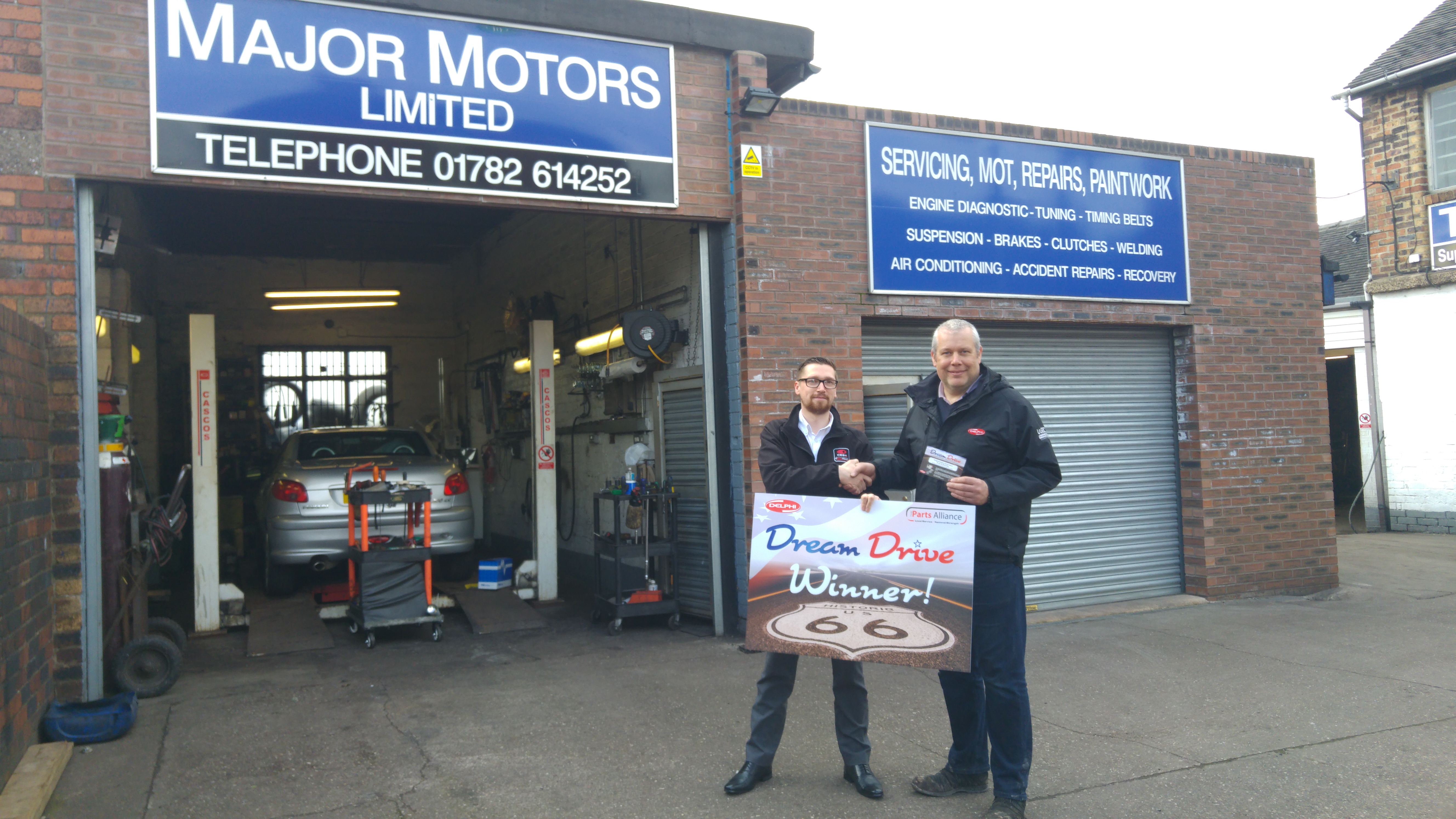 The Parts Alliance has called its Dream Drive promotion, run in conjunction with Delphi during March and April, "an unprecedented success." Head of marketing, Simon Moore said: "There's no doubt the Route 66 road trips have really captured customer imagination. As a result, we've not only seen existing customers buying more Delphi pads but also many more switching into a great value braking programme that marries excellent quality with a competitive price point."
All six winners of the 'once in a lifetime' road trip along America's iconic Route 66 have now been confirmed. Their prize will include a personalised itinerary, flights, transfer, accommodation and even the hire of a Ford Mustang car.
The garages who struck lucky with the scratch cards in Delphi brake pads were customers of sites throughout The Parts Alliance. These included Dingbro's Elgin and East Kilbride branches, Allparts in High Wycombe, CES Stoke, SC Motor Factors Thanet and BBC Superfactors Chorley.
So, whilst not quite matching the 2,400 miles of Route 66, there was a hefty 630 miles of road separating winners Gordon Marshall of G L Marshall in Huntly, Aberdeenshire from Adam Rogers of A1 Motorist Centre, Broadstairs, Kent.  In between were Steve Patch of W & M Stevens, Adrian Pilling of A & A Auto Care, Gordon Mitchell of Lowermill Garage and Dave Bailey of Major Motors.
"I'm really looking forward to taking in the sights and spending time in so many famous cities," said owner Dave Bailey. "My wife Hilary will be joining me on the trip, so it's going to be a really special few weeks for both of us."
Dream Drive also saw £16,000 worth of Love2Shop vouchers won along with Delphi branded mugs, hats and lunch vouchers.  Further support was provided by the Delphi tea van which delivered a 'taste of America' with Hersheys Chocolate bars and hot drinks.
"The feedback from garages has been fantastic," said Julian Goulding, UK Marketing Manager at Delphi. "It was great to do something on this scale to reward the growing numbers that trust the five layer technology of Delphi brake pads."