New UK headquarters for Goodyear Dunlop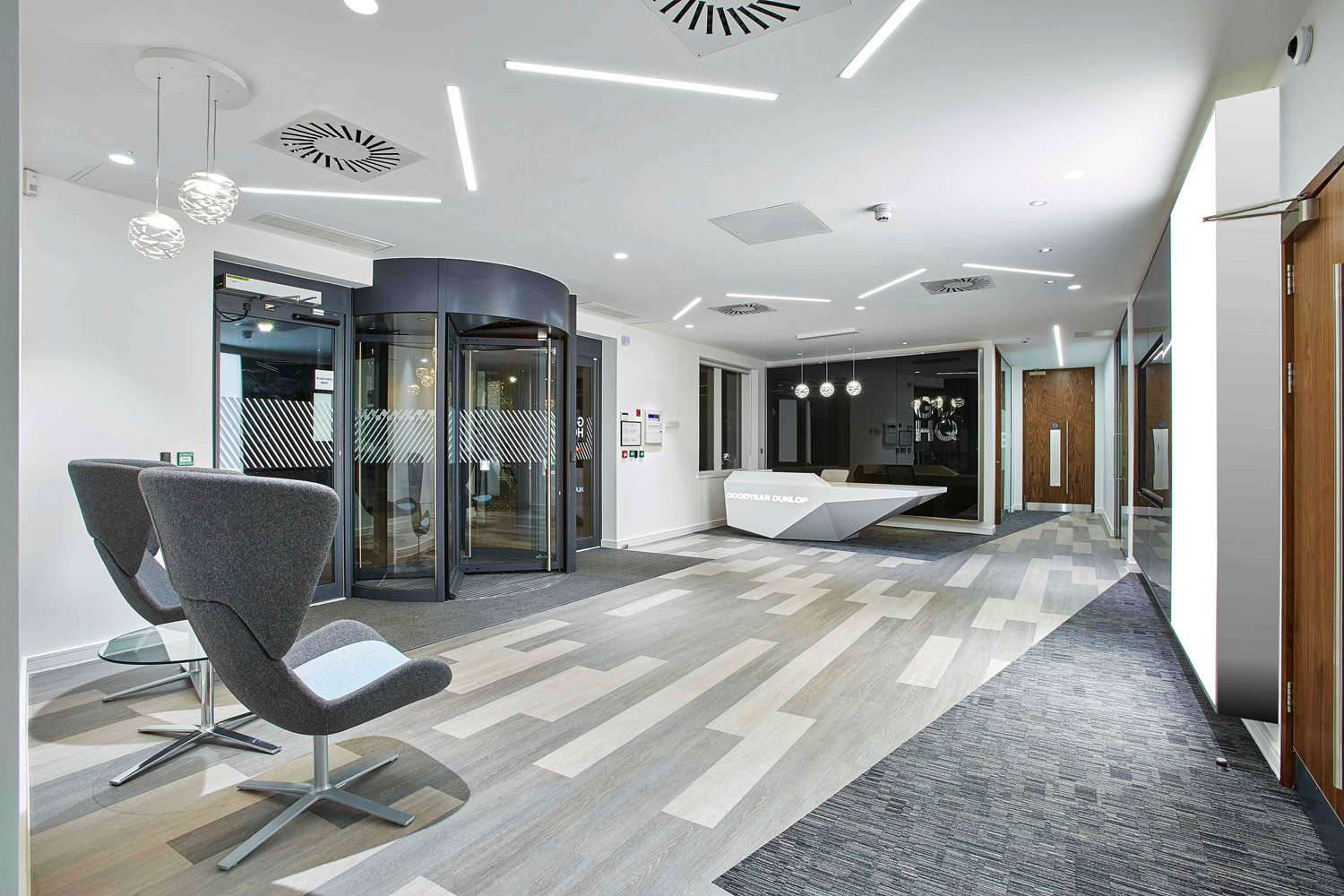 Goodyear Dunlop Tyres UK has moved to a new headquarters near Solihull. The 26,498-square foot 'GDHQ' office is located in the Birmingham Business Park and houses the tyre maker's sales and marketing teams for its five brands – Goodyear, Dunlop, Fulda, Sava and HiQ – as well as a research and development centre for the Dunlop motorsport business.
"Birmingham Business Park gave us the opportunity to have our own branded HQ in a self-contained building," says Rachel Ridgill, Goodyear Dunlop's HR director UK and Ireland. "The Park is easily accessible for our staff, with plenty of on-site parking and amenities."
The interior of the GDHQ was designed and built by fit out and refurbishment specialist Overbury, who worked with Goodyear Dunlop over a three-month period. "We are thrilled with our exciting new headquarters and our associates are enjoying the flexibility the new office space provides them," comments Ridgill. "We have also been impressed with the amount of additional activities that the business park offers to our associates such as wellbeing activities, social gatherings and forum groups."
Birmingham Business Park is situated near junction 6 of the M42, and the 148-acre parkland site is home to more than 100 buildings, with 120 occupiers employing 7,000 people. The facility is currently benefitting from a rolling refurbishment programme that is being carried out at a cost of more than £6 million. Goodyear Dunlop joins a list of global brands located at the site, including EE, Metro Bank, Fujitsu and Nokia Siemens Networks based at Birmingham Business Park, plus automotive firms Rolls Royce and Changan and engineering company IMI.