New point of sale material for garages from Launch UK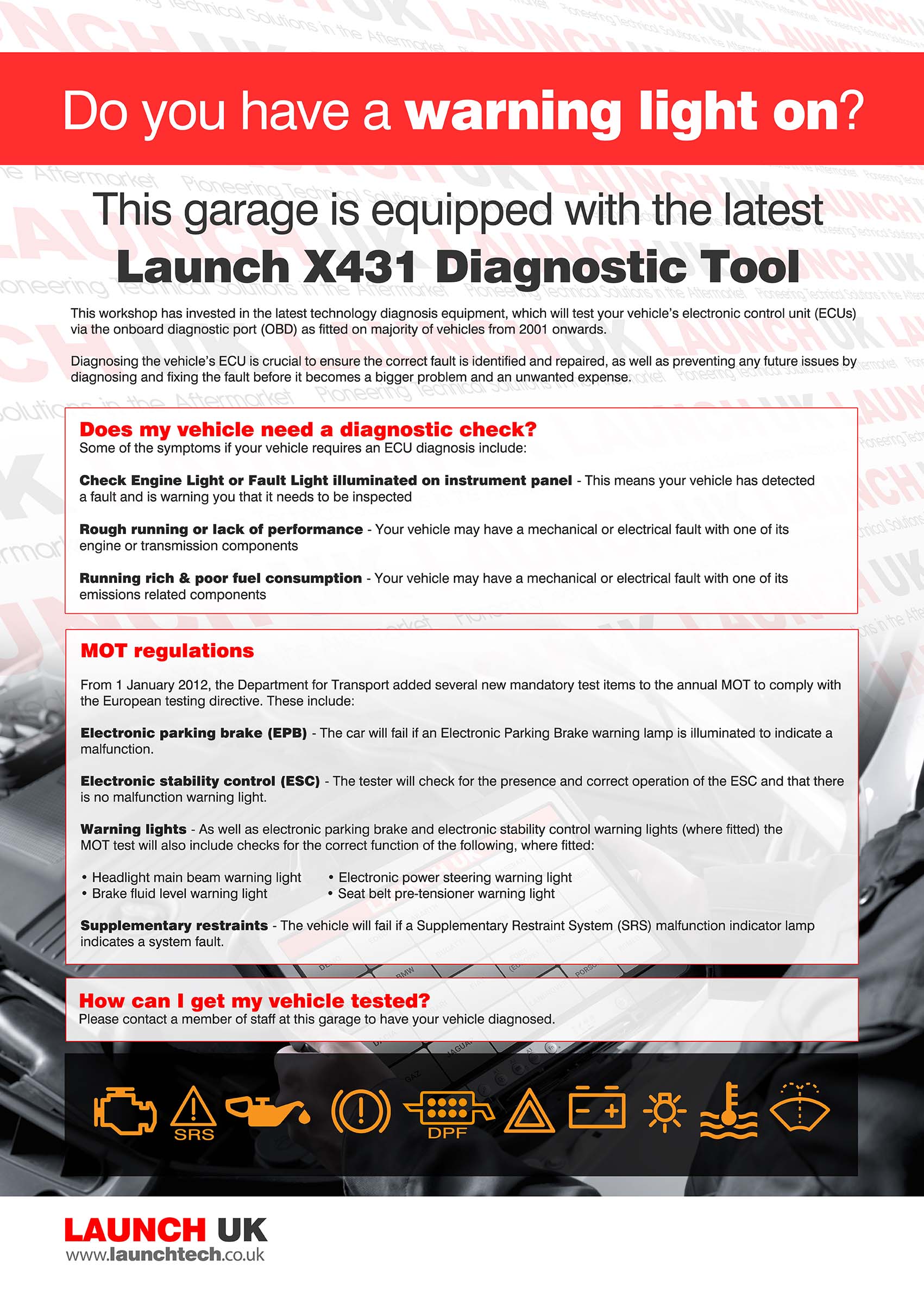 Launch UK has added new point of sale resources for garage users of its automatic transmission flush machine and Launch X431 diagnostic tools as it continues to help workshops promote the key benefits of its products to motorists.
The Launch X431 diagnostic tool poster informs motorists to act when warning lights appear and the key symptoms to look out for, including rough running or lack of performance and also running rich and poor fuel consumption.
The poster also helps to keep motorists in line with the law by highlighting the most up-to-date MOT regulations regarding illuminated fault lights.
Meanwhile, the automatic transmission fluid exchanger poster makes motorists aware that the garage in question is equipped with the latest tool for achieving a successful ATF fluid change.
Symptoms that indicate an oil change and the improvements brought about by the change are also listed, including key information on the process such as the machine's exceptional ability to exchange 100 percent of the total oil capacity.
Dave Richards, Launch UK managing director, said: "These posters provide garages with the ability to promote their services and also underlines the importance for garages of purchasing diagnostics from a genuine, reputable source to ensure they maximise the benefits through the additional services we provide, such as technical updates and service support."