Mercedes' Valtteri Bottas wins Russian grand prix with one-stop strategy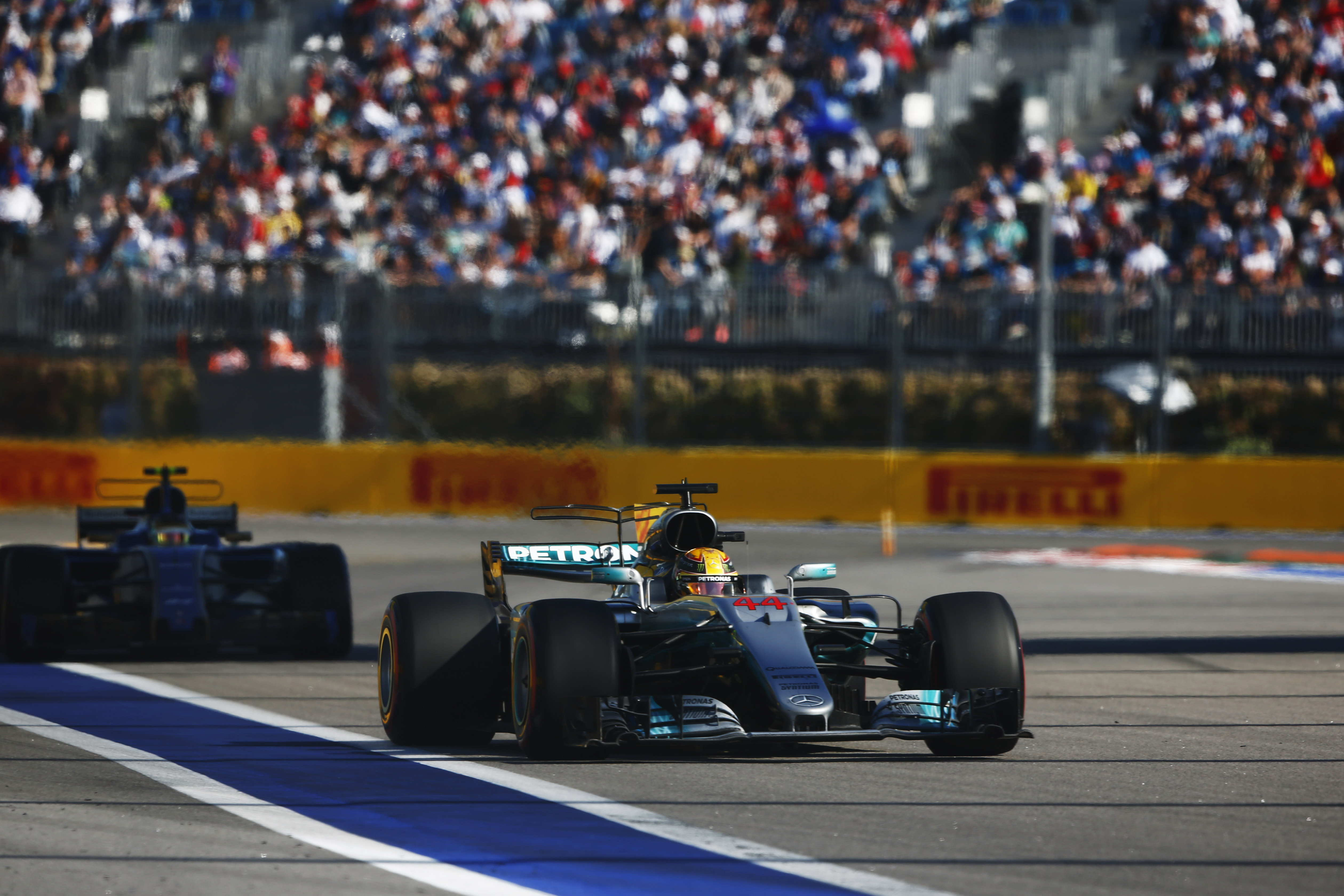 Mercedes' Valtteri Bottas claimed his first Formula One victory in the Russian Grand Prix with a one-stop strategy used by most drivers, as has always been the case in Sochi. The Finn took the lead on the first corner from third on the grid using ultrasoft, stopping for the supersoft tyre before his key rival: Ferrari's Sebastian Vettel. Vettel stayed out six laps longer, using his fresh tyres to catch Bottas in the closing stages of the race. The top eight all used an ultrasoft-supersoft strategy.
Mario Isola, Pirelli head of car racing, said: "The Russian Grand Prix played out as we expected it to strategically, despite an early safety car and temperatures that were the highest we have seen all weekend. There was a small amount of blistering on the front left tyre for some drivers, due to the long Turn 3, but this didn't influence performance.
"The smooth surface meant that it was a one-stopper for the vast majority of competitors, with low degradation as expected. We saw some different thinking about the timing of the pit stops, especially from Bottas and Vettel, which made for an exciting run to the chequered flag."
The exclusive tyre supplier to F1 expected the fastest strategy to be a one-stopper going from ultrasoft to supersoft after lap 26. Bottas stopped on lap 28, while Vettel hung on for six laps more before making his stop. The timing of everybody's stops was influenced by an early safety car.